This is not even a little bit surprising: A new Tumblr has cropped up to chronicle instances of people taking selfies at funerals.
Selfies At Funerals already has two full pages worth of material, and that's only the beginning. It was created by Jason Feifer, but anyone can submit to it. It's like a themed version of Selfies at Serious Places.
The photos range from Instagram posts showing off funeral attire and fun in the back of the limo during the procession to a pic with someone's deceased grandma in the background.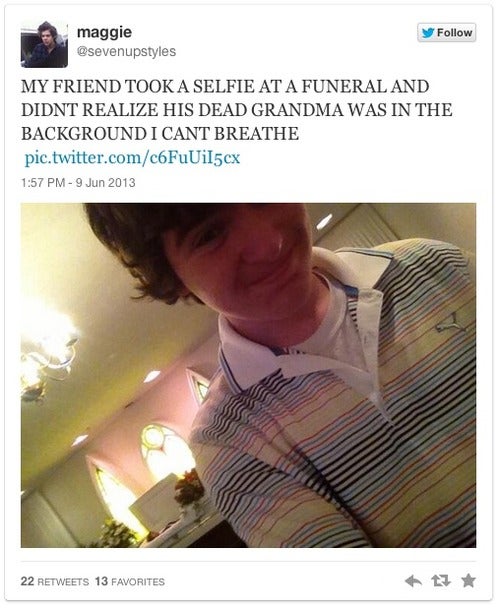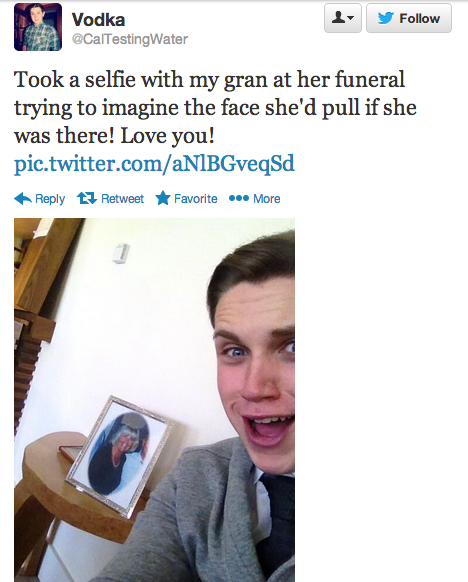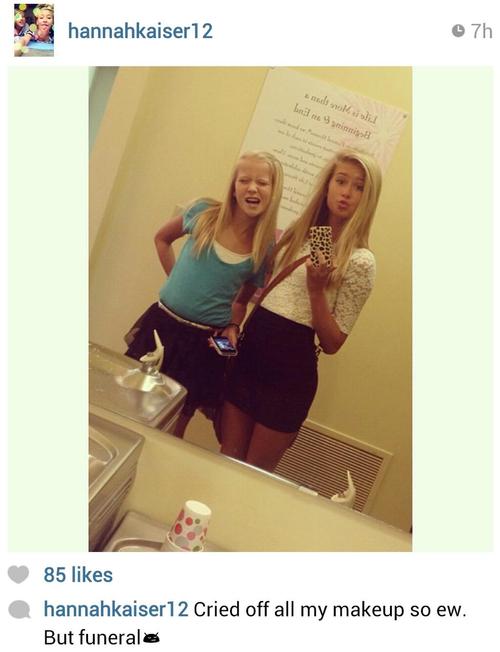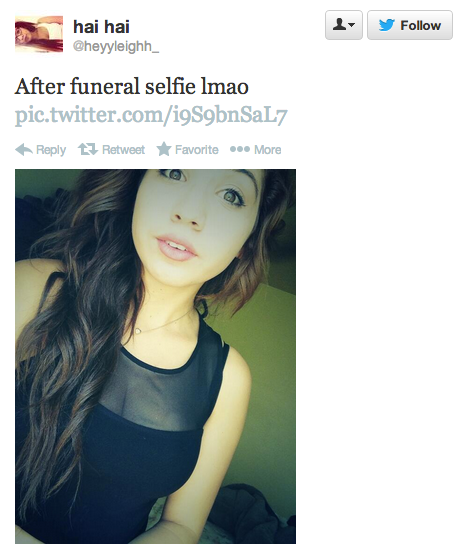 Of course, it's all in poor taste, but when you look good, you look good.