See this? This is what it looks like when you invite complete strangers all across the world—kids swimming in India, a glittery roller-skating gymnast couple, someone in a bikini, somebody's butt, a goldfish, a hamster, a dog with human arms, a side-flipping schoolyard acrobat, a guy in zebra underpants—to contribute to your birthday invitation.
"I used the power of the Internet to crowdsource an invitation for my birthday," writes Ryan Kennedy, who's turning 30 on Friday, May 31. "Now I'm taking it one step further and depending on the Internet for my friends to see it." 
Obligatory NSFW warning: Cleavage. Also underwear.
How'd he do it? He may have hired them all on Fiverr.com, an anything-goes five-dollar marketplace in the vein of GirlfriendHire. So far, Redditors have dug up the zebra-thong guy, the bunny-ears girl, and the group with the big kite.
We'll see if it works. It's already climbing on Reddit. Even if no one shows up, it's already "the greatest monument to me in history," Kennedy writes. "I regret nothing." Then he asks you to RSVP to his party at [email protected]
Happy birthday, Ryan.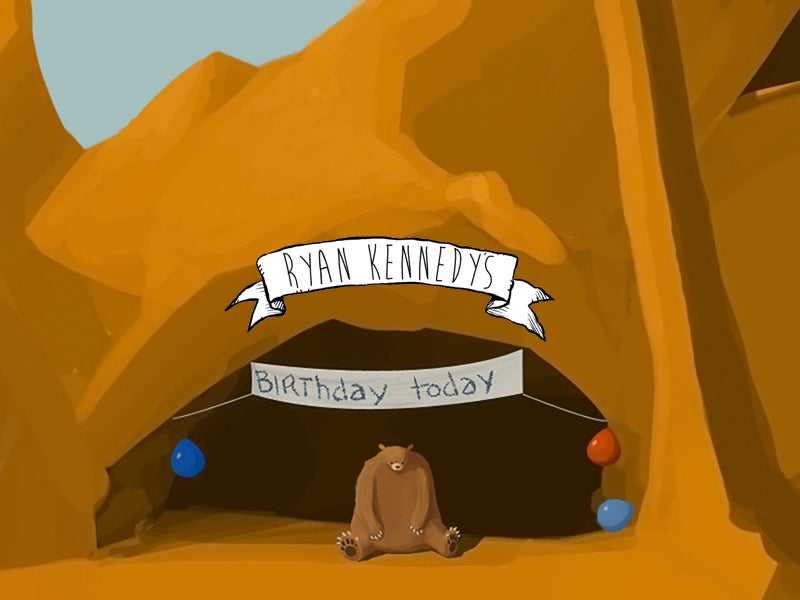 Illustration via Reddit
What else is popping on the Internet today?
H/T Reddit