After the success of "Private Lessons Part 3," the gay porn video that gave us the hilarious "Right In Front of My Salad" meme last month, men.com was basically obligated to release a sequel. "Right In Front of My Salad Again" (link NSFW, obviously) brings back porn hunk Jaxton Wheeler, and he's once again having sex right in front of breakout star Nikki V. and her salad.
https://www.youtube.com/watch?v=tBgHja3OGY4
This time, Nikki is making a special salad for her man while he gets an in-home massage, and she walks past the room to find Jaxton is at it again. Screwing another dude… right in front of her salad. The salad, which was so damn good, hits the floor. Oops.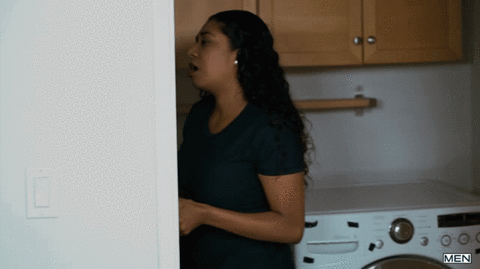 Not again! Y'all, did you even see how much work she put into that special salad?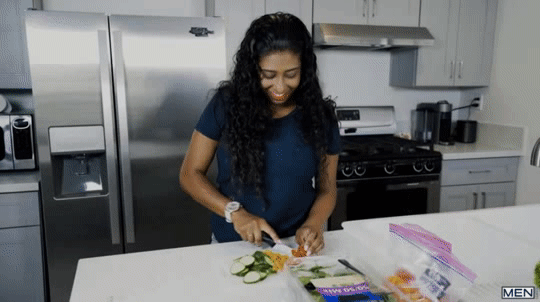 The buff men having sex on a massage table are supposed to be the focal point of the porn vid, but Nikki V. once again steals the show. She ad-libbed the now-classic line in the first video, and she hasn't been shy about making a career out of being "salad girl." There are t-shirts!
https://www.instagram.com/p/BYpYHlWDRkW/?taken-by=thenikkiv
There's also a GoFundMe! It's not clear what it's for, and it hasn't raised much yet, but it exists! It's always a tough business to be the star of a meme: you want to replicate your success, but you can't force a repeat of something that happened organically. At best, you're Sharknado, an acutely self-aware series that grows intentionally more absurd with every installment. That's what "Not In Front of My Salad" should be, but with hot man-on-man-in-front-of-salad action instead of sharks and … 'nados.
H/T BuzzFeed