Though Ellen Degeneres may have built her reputation on kindness, it seems that the television host may not practice what she preaches. With allegations of a toxic work environment and rampant sexual harassment on the part of her show's executive producers, people are calling for Ellen to be canceled—both in the typical online way and in a more literal sense with the viral Twitter hashtag #ReplaceEllen proffering suggestions for an alternative presenter for her long-running talk show.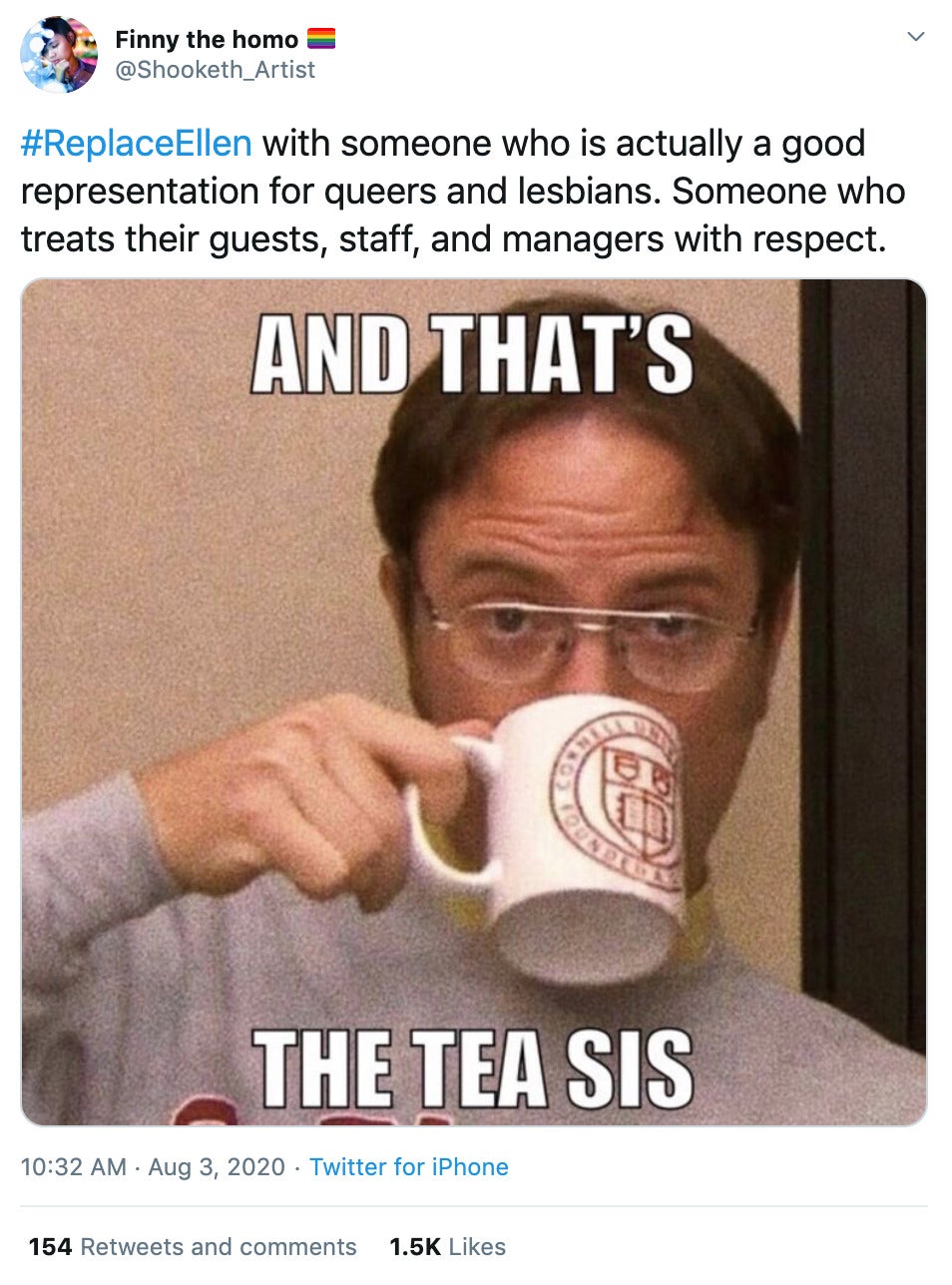 One of the first suggestions to replace Ellen was Stephen "tWitch" Boss, who already DJs on the Ellen Degeneres Show and, according to at least one Twitter fan, "makes the show anyway."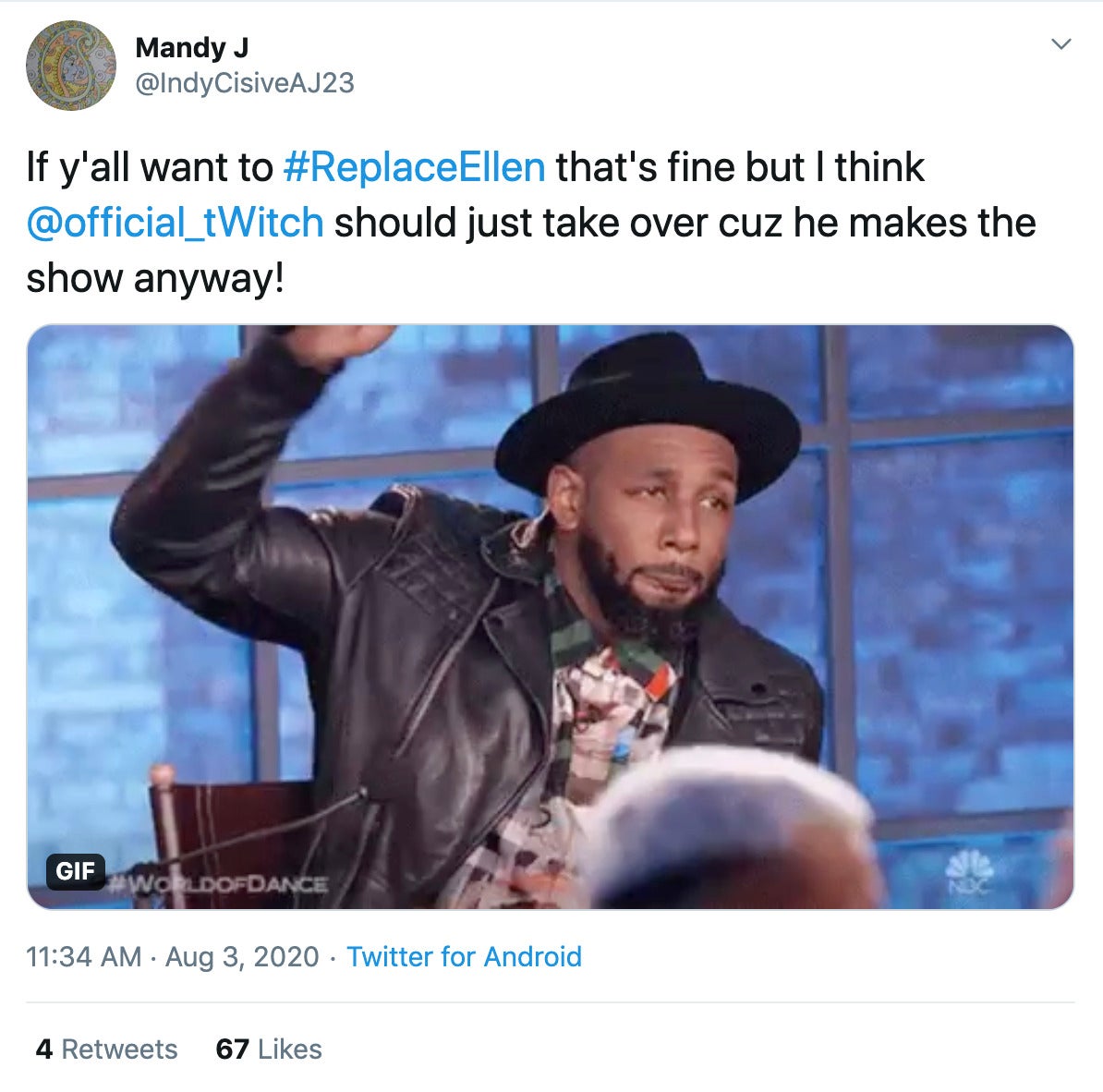 Others offered themselves as tribute.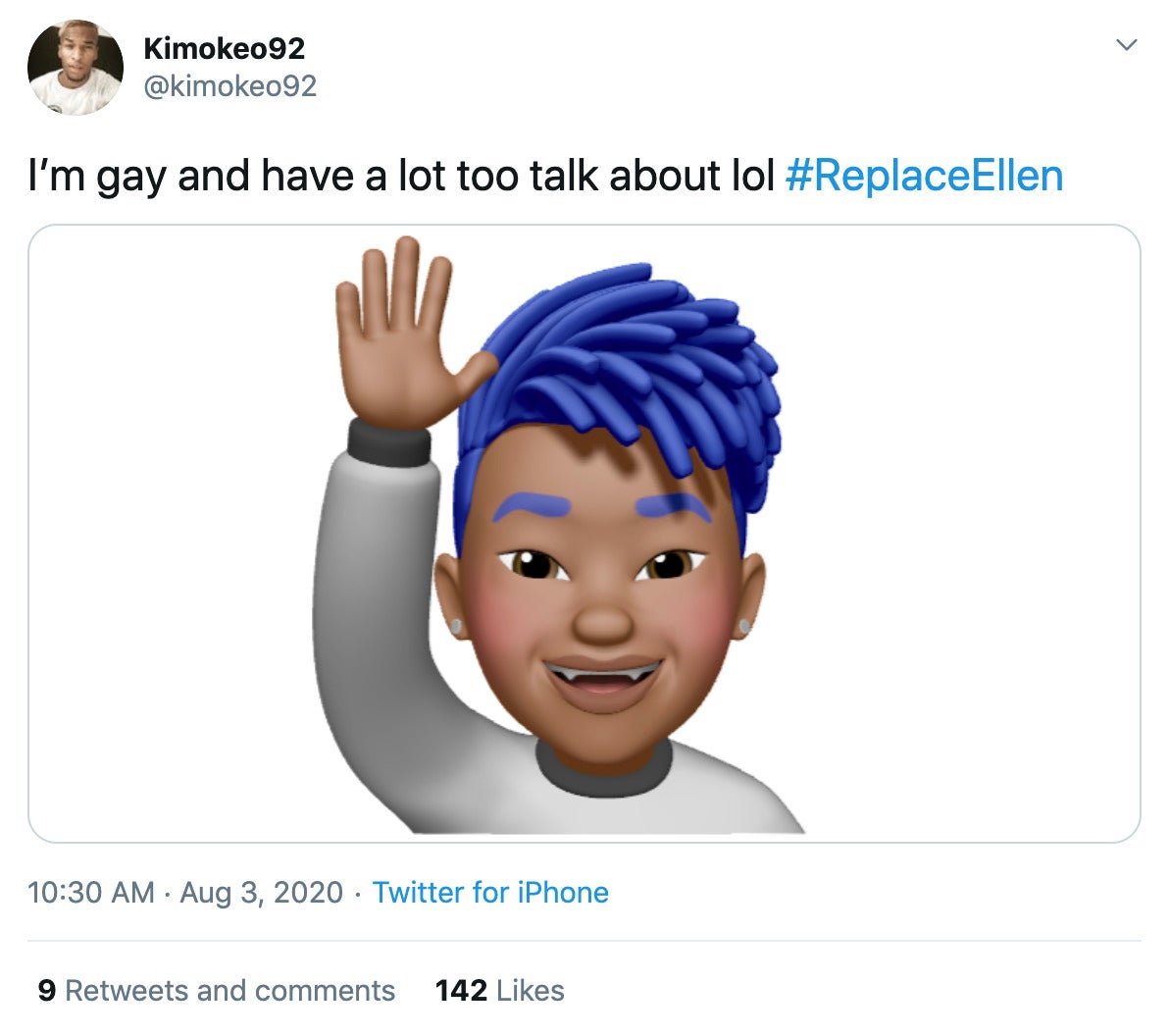 Naturally, the Other Lesbian Ellen, Ellen Page, was many people's go-to suggestion. Fans already started a Change.org petition several months ago to replace Degeneres with Page. As of today, it has collected more than 10,000 signatures.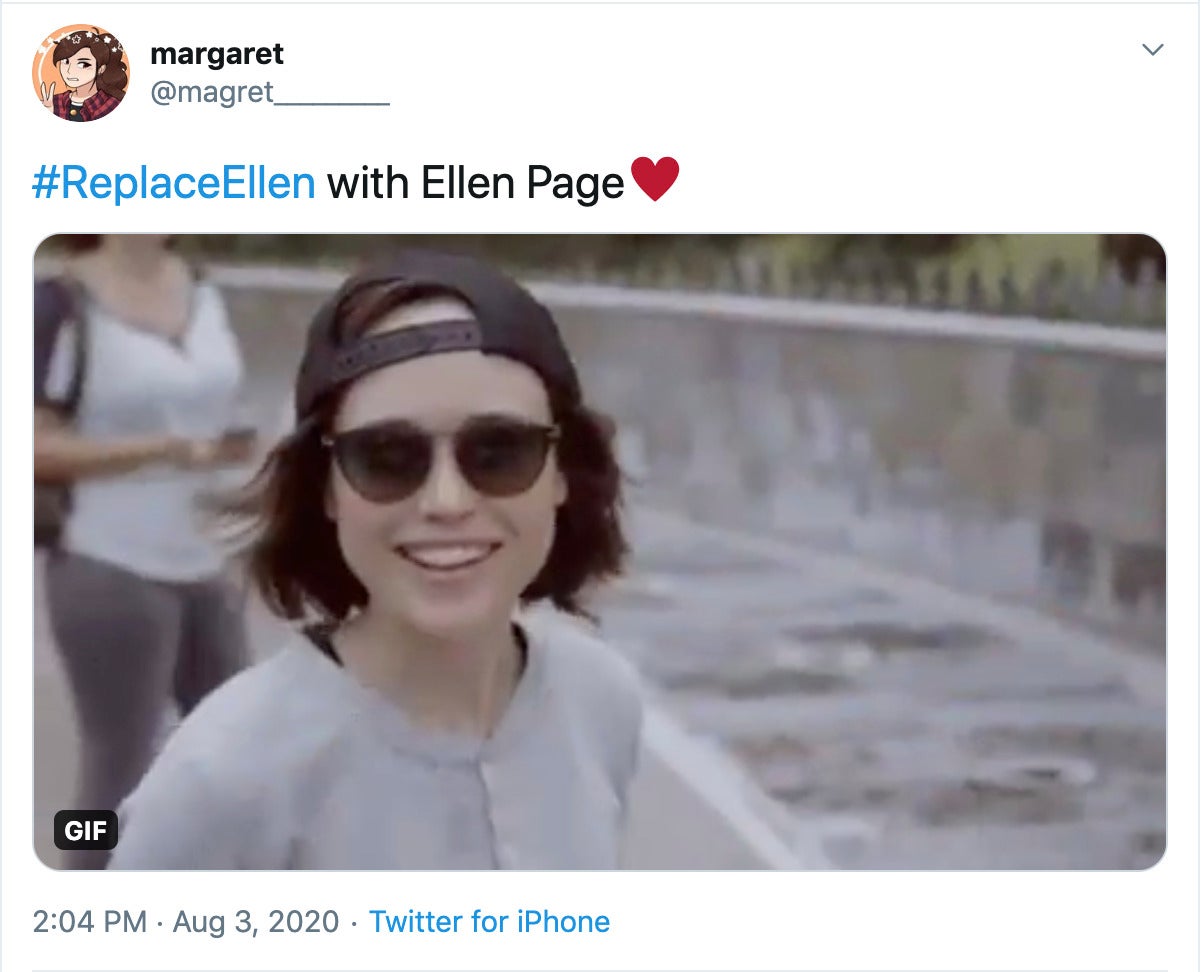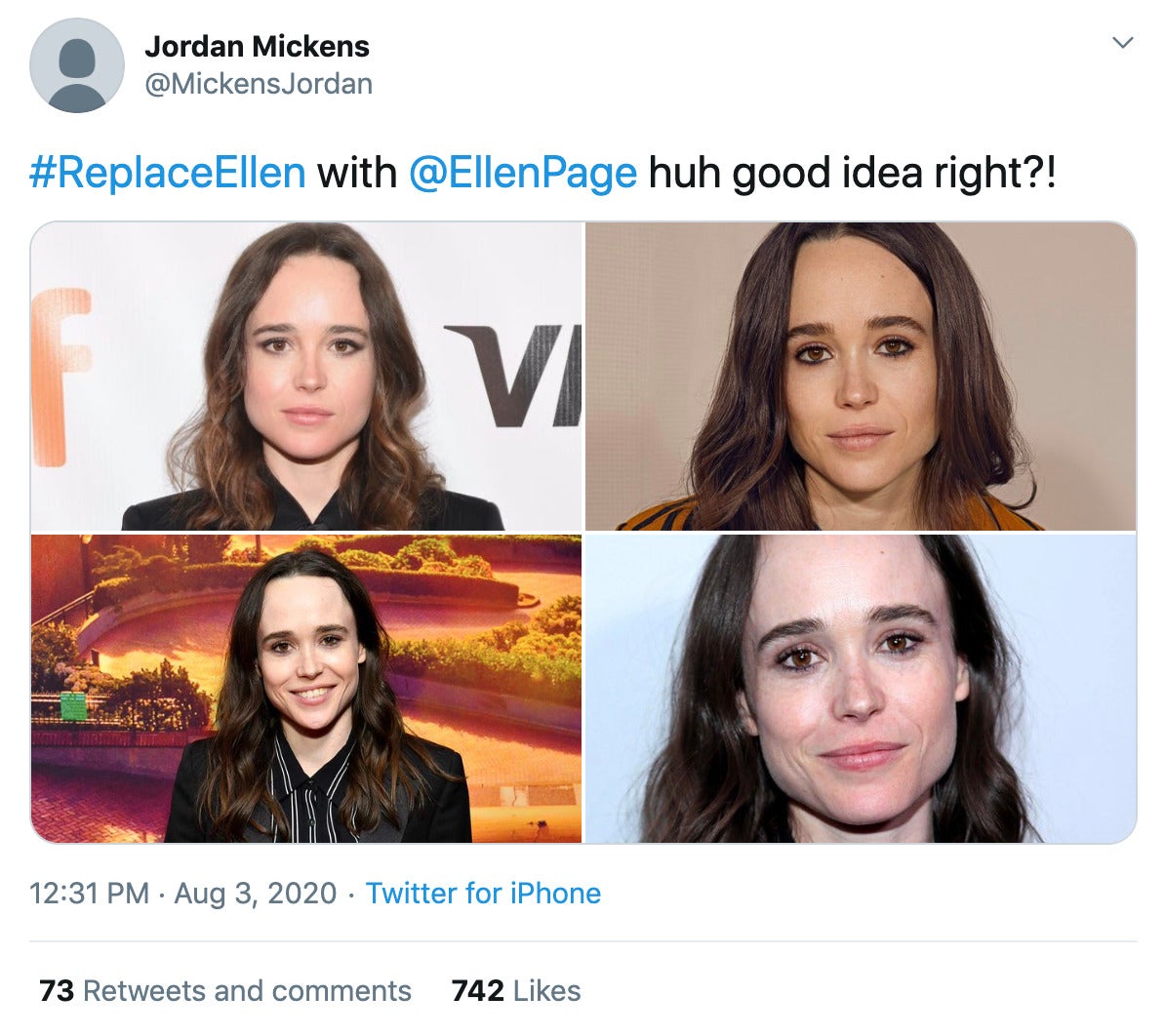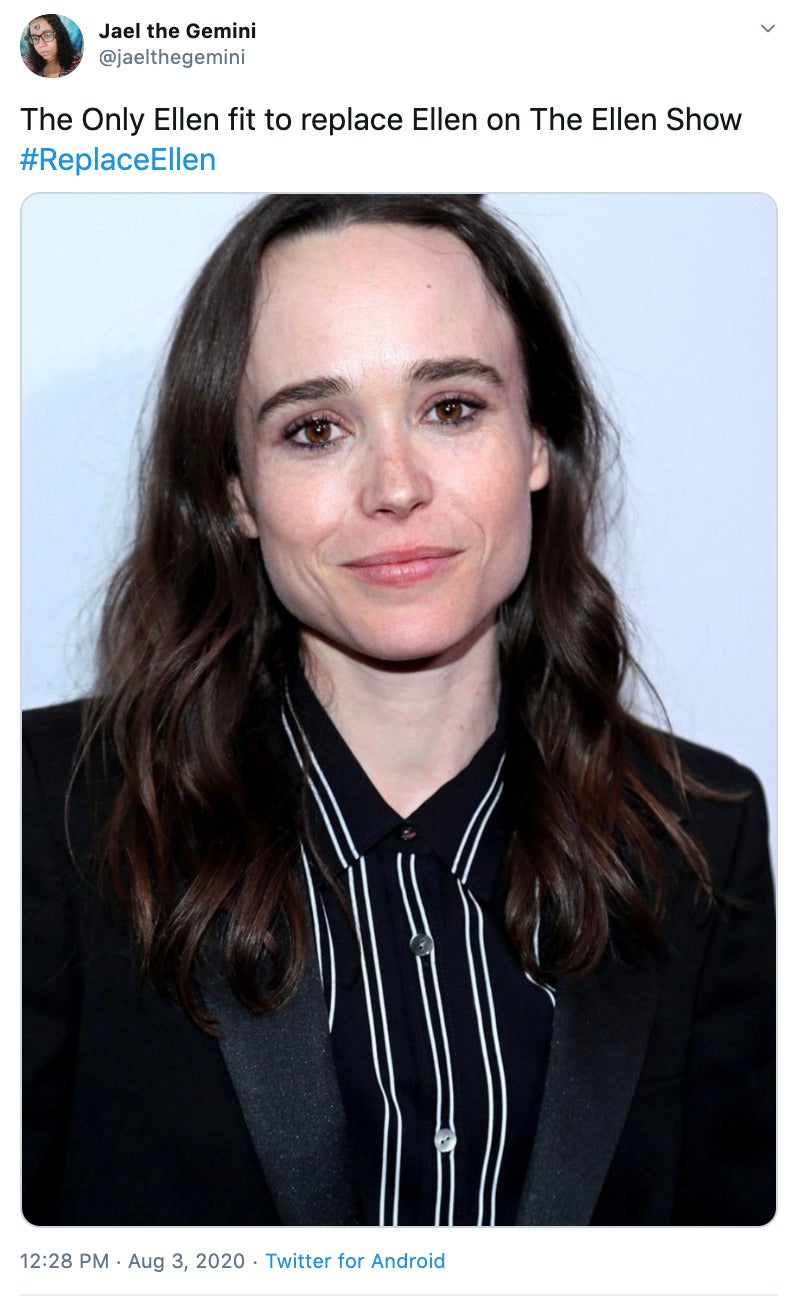 Other popular contenders included Wanda Sykes, Tabitha Brown, Eric Andre, and Tiffany Haddish.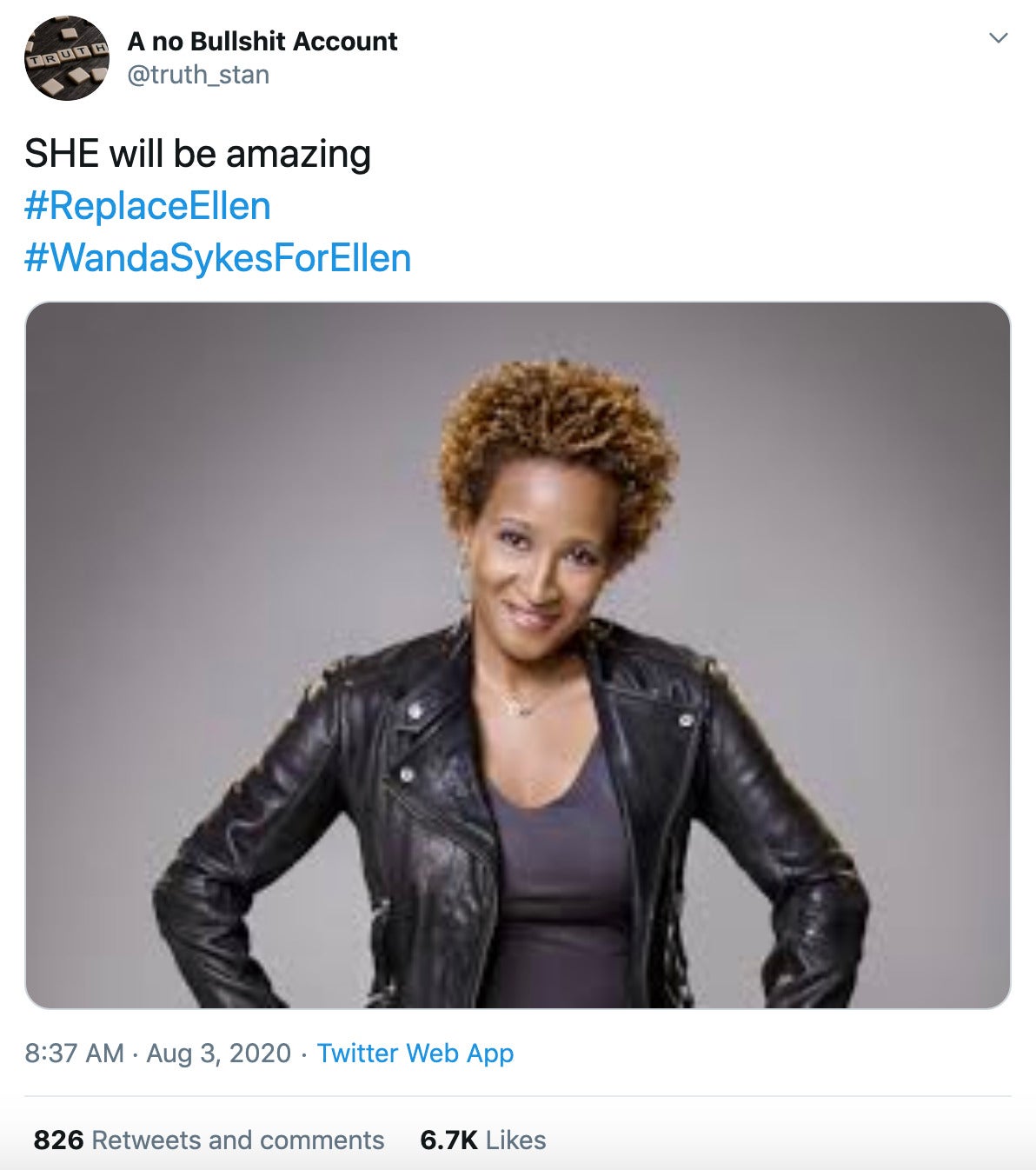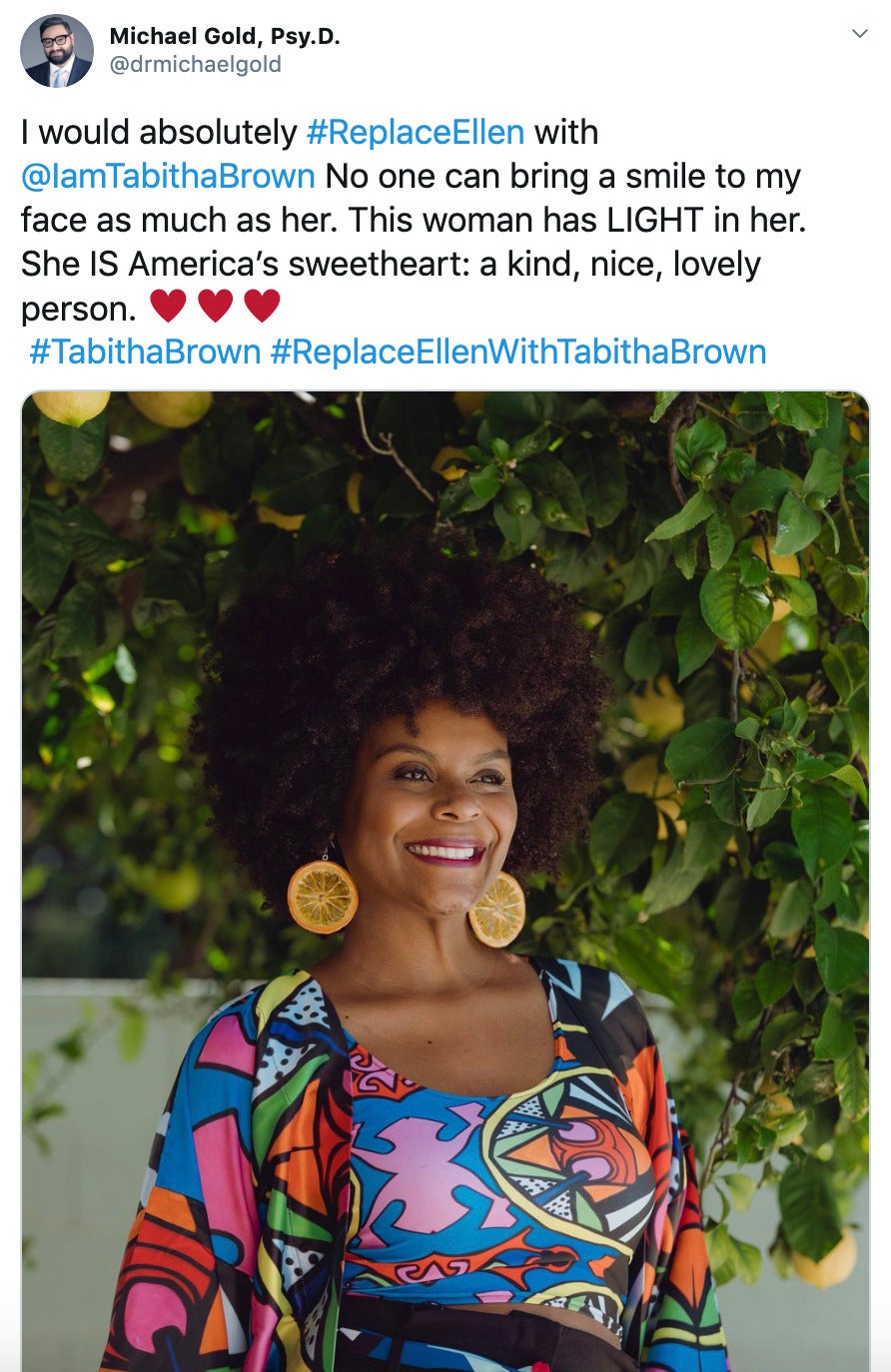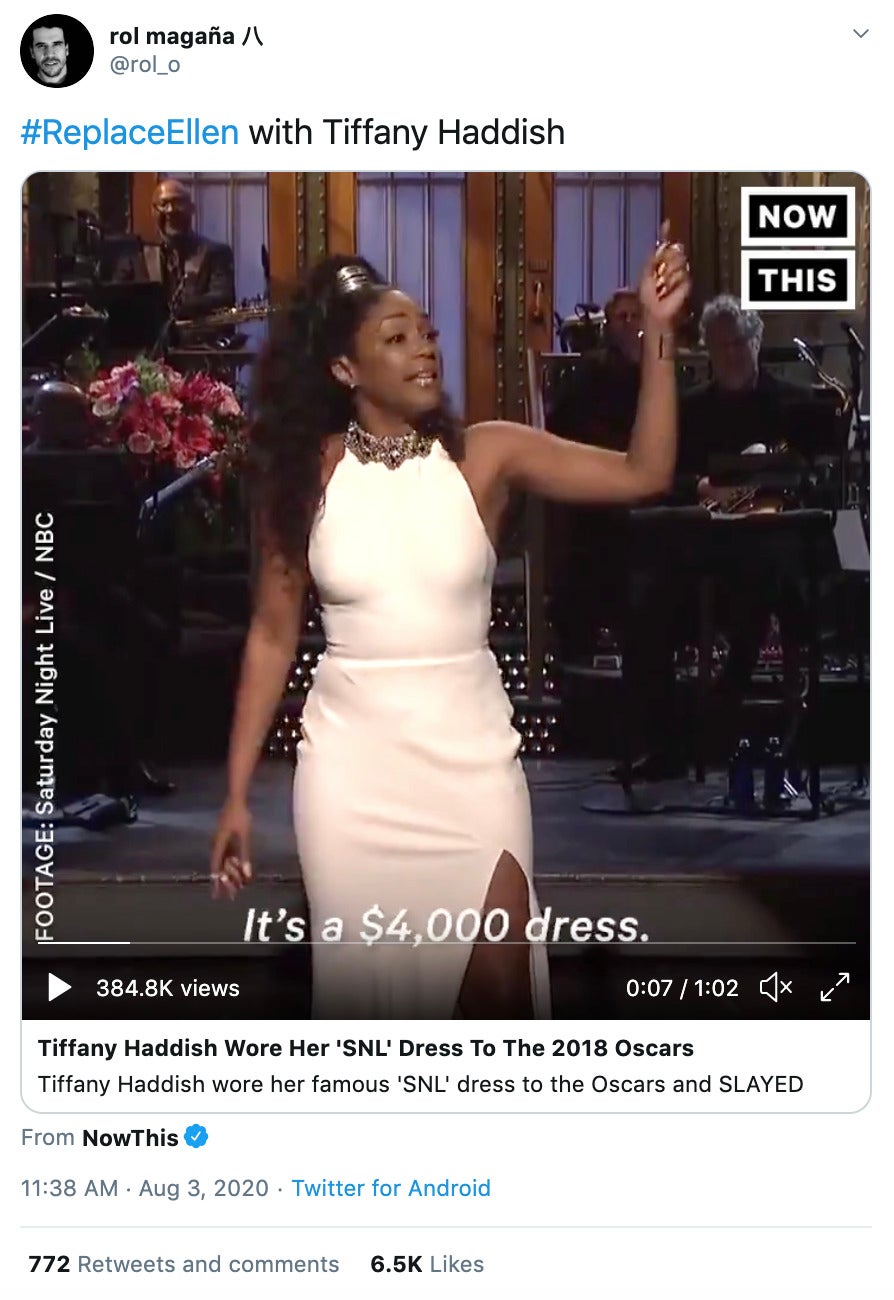 Of course, some of the suggestions to replace Ellen were less serious, including Elmo and one admittedly adorable cat.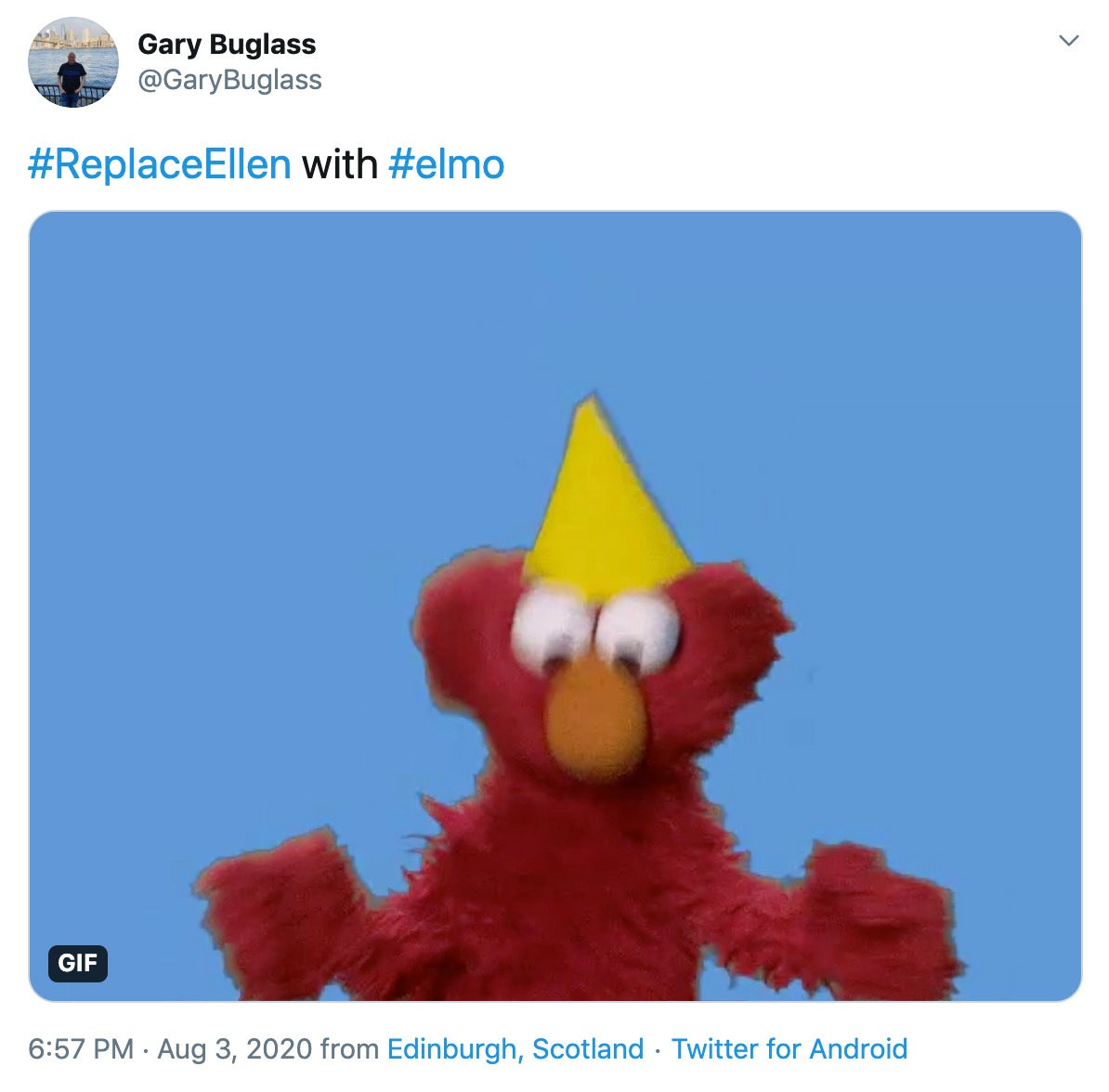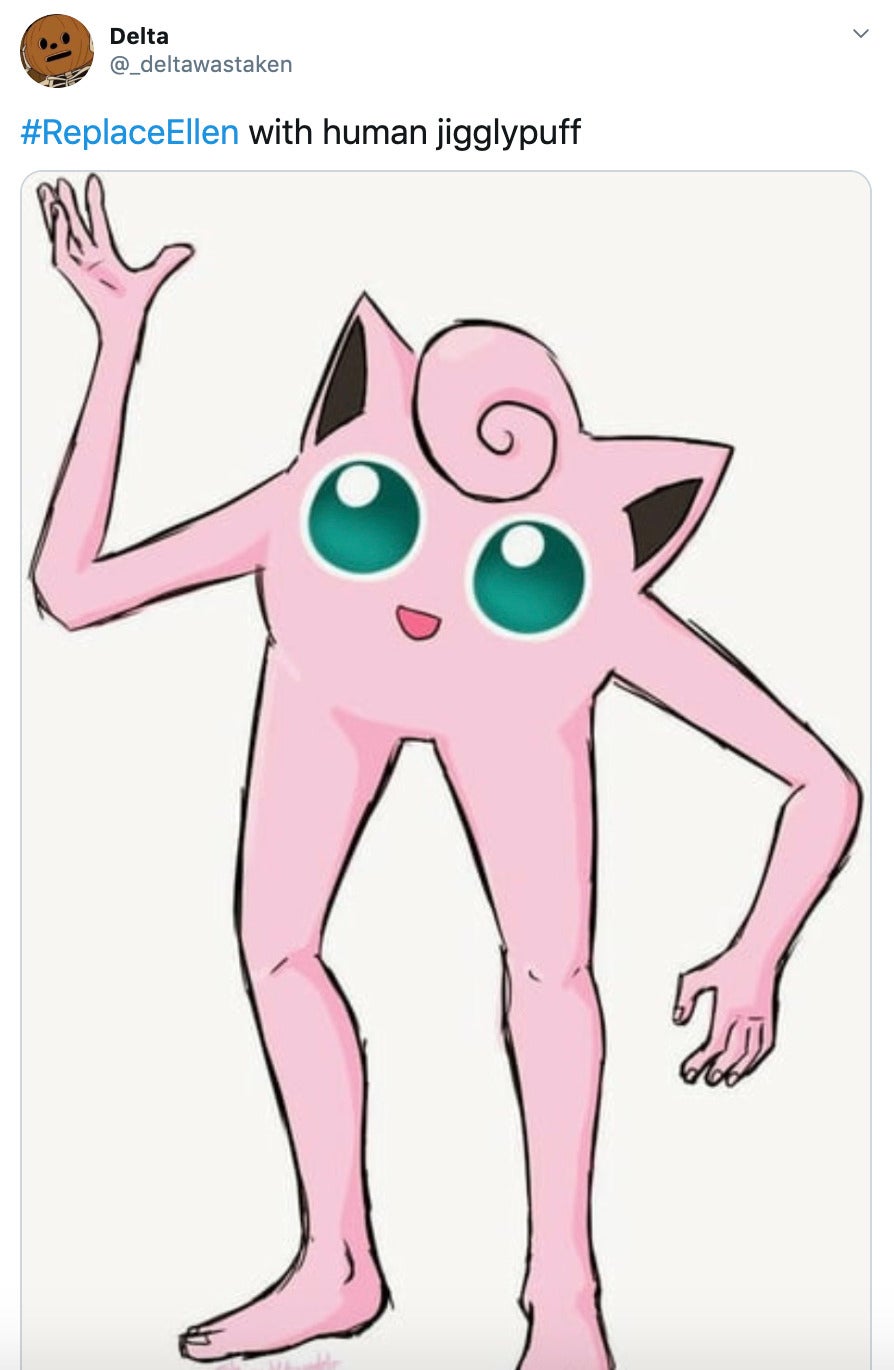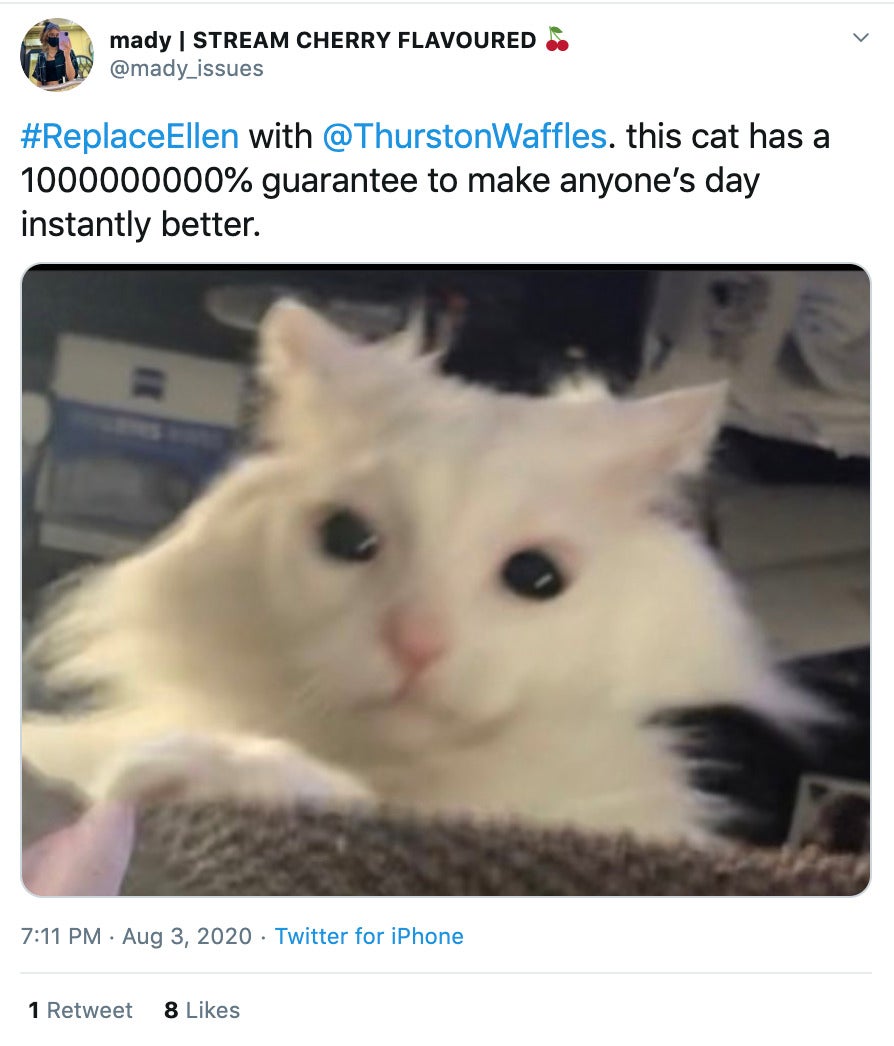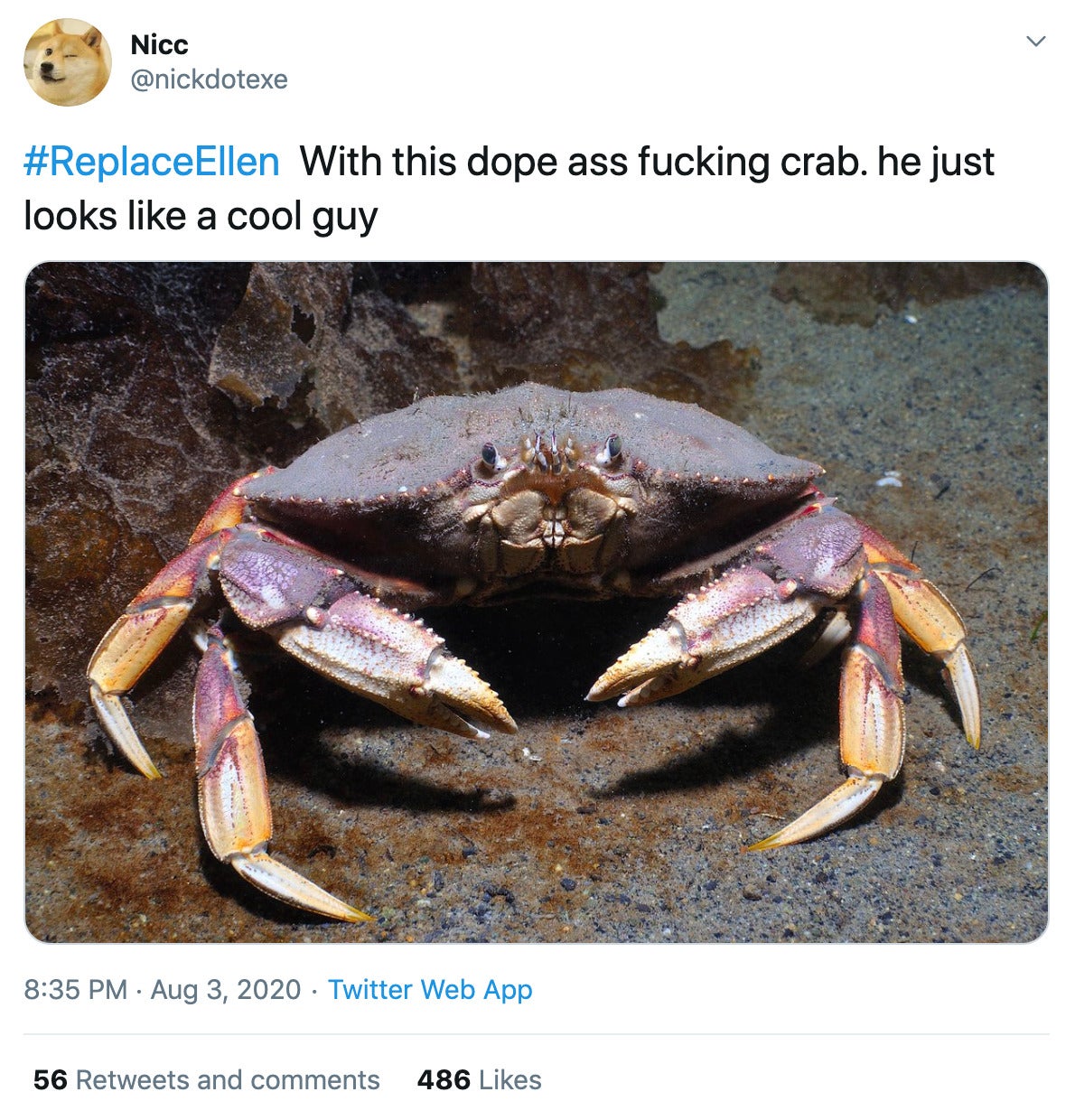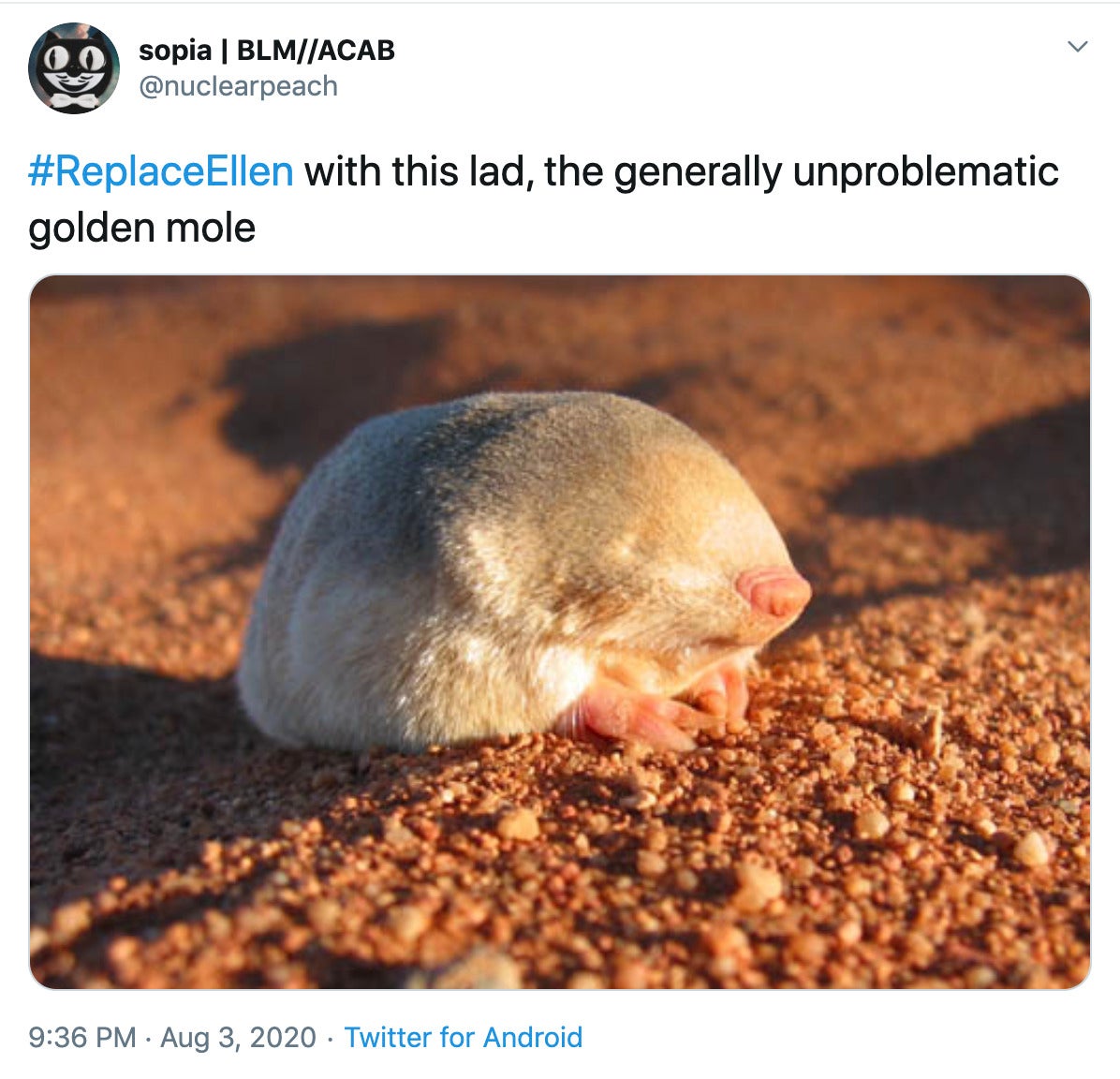 Conspiracy theorists also emerged from the woodwork. Though Ellen herself is not accused of any sexual misconduct, some Twitter users believe her to have been a participant in Epstein's trafficking, claiming the superficial similarity between her studio set and his island as proof, and using the opportunity provided by the hashtag to draw attention to this belief.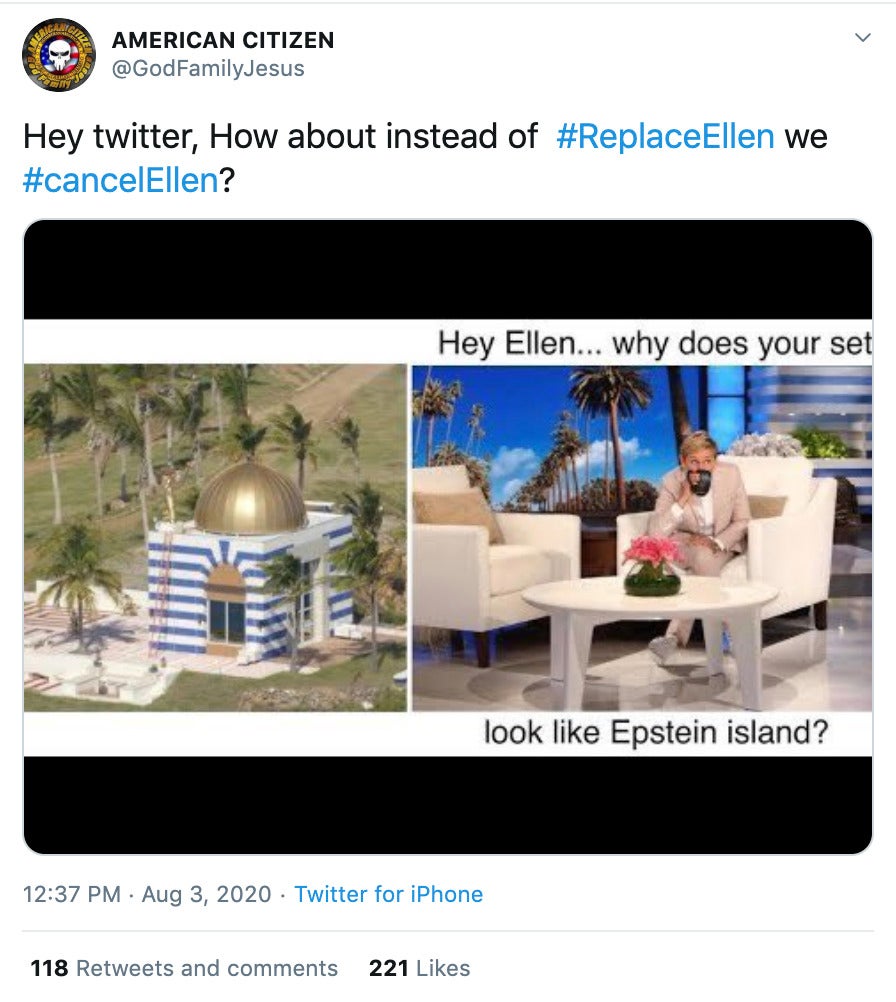 Maybe Twitter user @illuminatihunni has a point and we should just cancel celebrity talk shows all together.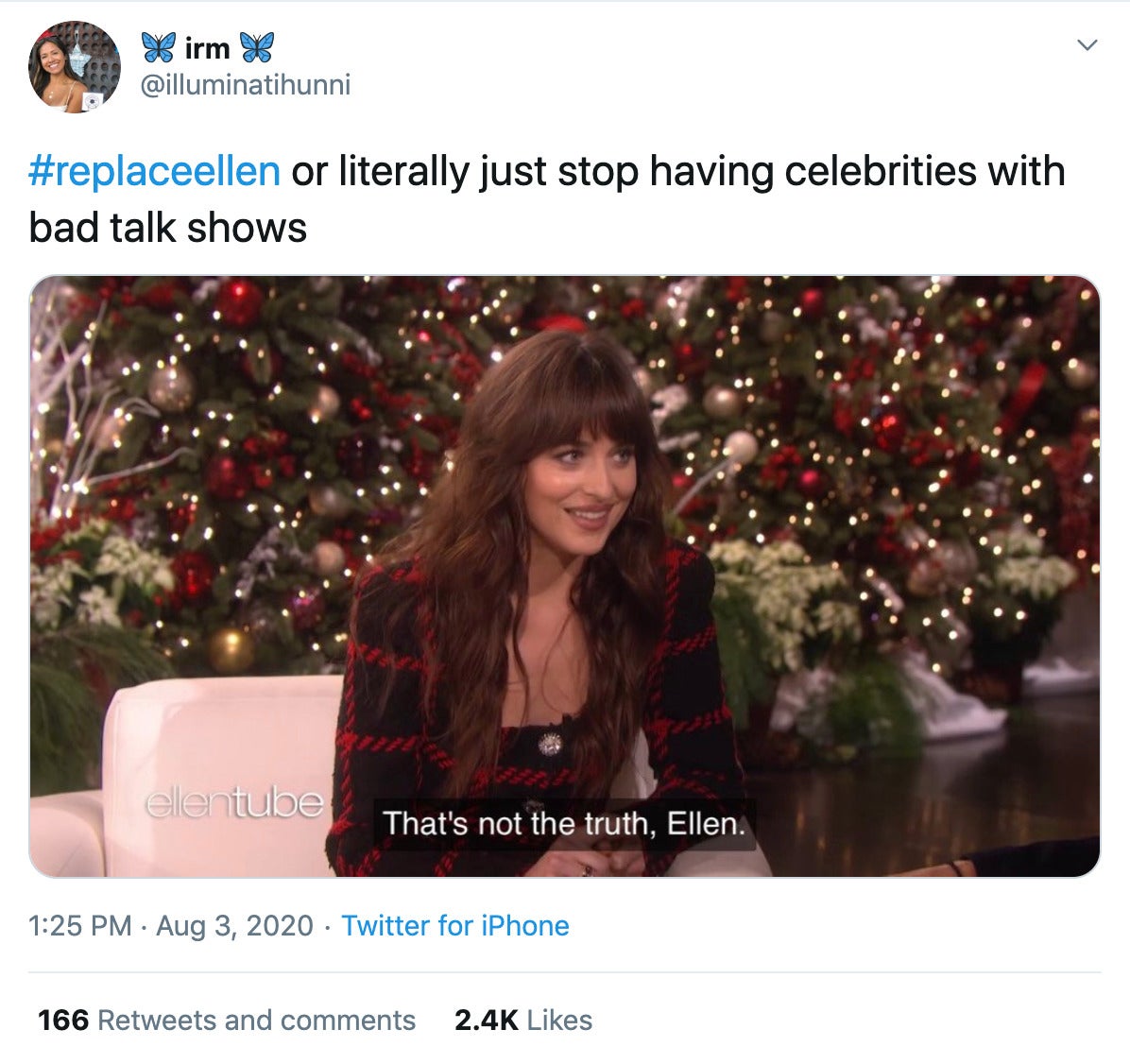 READ MORE: