A Texas-based religious group called Repent Amarillo has been posting the license plate numbers and photos of cars belonging to "sinners"—that is, people they see parked at places like strip clubs, swingers' events, and porn stores. The group has been using the photos to find out who the drivers are and, in some cases, calling their bosses to report their employees' unsavory activities. The hope is that posting the information on Facebook will get the "sinners" fired. 
On a Reddit page discussing the group's actions, Repent Amarillo's name is hidden so as not to give them more publicity. (The group's page is linked, but if you don't want to give them traffic, don't click.)
Luckily, most of the commenters on Repent Amarillo's Facebook page seem to be on the side of privacy and reason.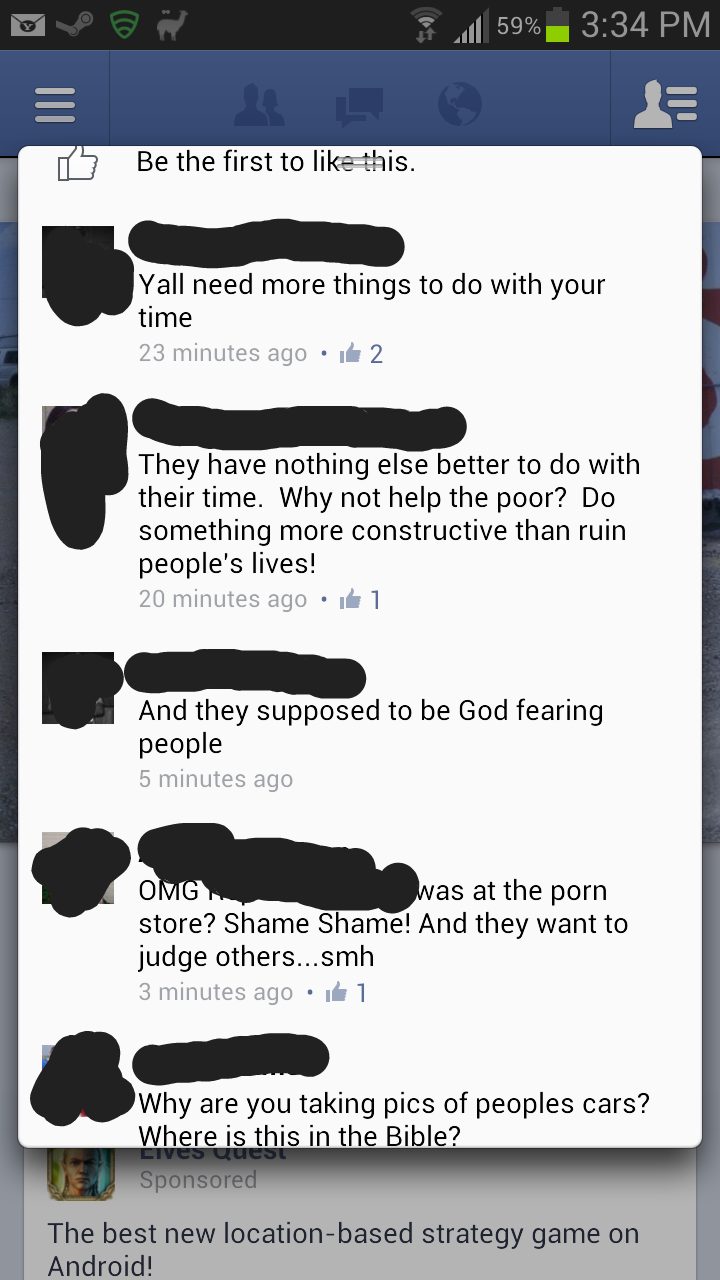 On the group's page, its icon reads "Marriage Equality = Sin." The "about" section describes Repent Amarillo as "a bunch of God loving, warrior praying, street preaching bond servants for the Lord Jesus Christ!" The group is calling the license plate campaign "Project 511."
It's been warned that it could result in legal action if found to be stalking, harassment, trespassing, or worse.
Who the hell cares if some nice Christian married couples want to buy a sex toy for their marriage beds? I think Jesus would approve.