Sometimes censoring part of a scene can make it, way, way less safe for work than it ever would have been to begin with.
"Unnecessary Censorship" has been a meme since at least 1999, when it was used to great comedic effect on Jay Mohr's short-lived sitcom Action!,  and it has since become a regular fixture on Jimmy Kimmel Live.
But leave it to Reddit to take a great joke and GIF it.
Reddit user preggit posted GIFs of a racecar driver celebrating and tennis player Novak Djokovic being tended to by his trainer with parts of each blurred out. The effect essentially made these GIFs not safe for work.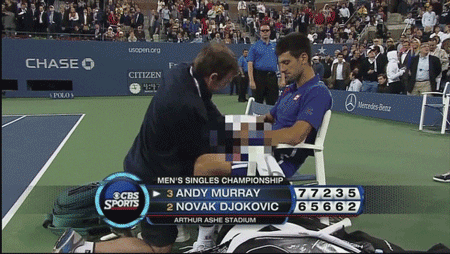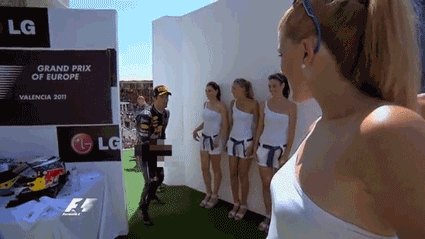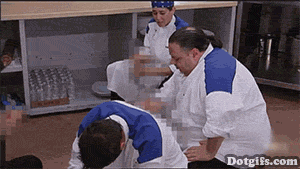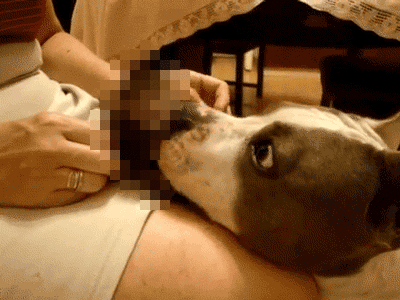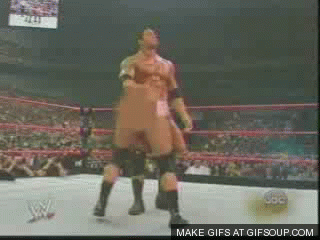 These GIFs were posted on Reddit's r/GIFs community via Imgur where they've collected 203,000 views, but they originated in r/UnnecessaryCensorship.
Yes, there's an entire subreddit devoted to collecting videos or images that have added "bleeps, mosaic blurs or black bars to source materials that were neither profane or explicit to begin with."
[BLEEP] your heart out, Unnecessary Censorship fans.