1,161 people on Reddit can now be accused of having at least a tiny fetish for images of Adolf Hitler's face photoshopped onto the bodies of softcore porn models.
Thanks to the Reddit subreddit r/Titler, the world now has a place where it can aggregate and rank its its favorite Führer fap photos, with images like Hitler rubbing his nipples or Hitler modeling the latest lingerie line taking pole position over all sorts of weird concepts and compromising postures.
And that's pretty much all there is to it. The subreddit's three moderators have stipulated that "this is not intended to be Nazi porn," but otherwise redditors can go nuts—or, rather, nüsse—in their efforts strapping the militant and reviled German leader's mean mug onto any freaky photo that they see fit.
Those three moderators did not get back to us, but we do have a few questions, if anybody has any answers.
In the meantime, here are a few of the safer shots of the sensuous Stabschef.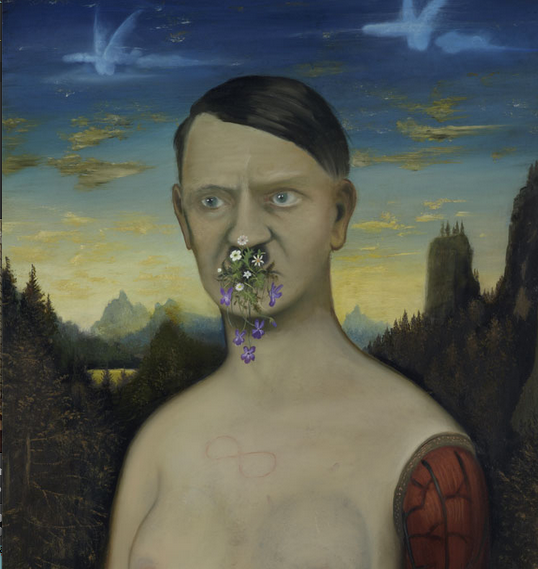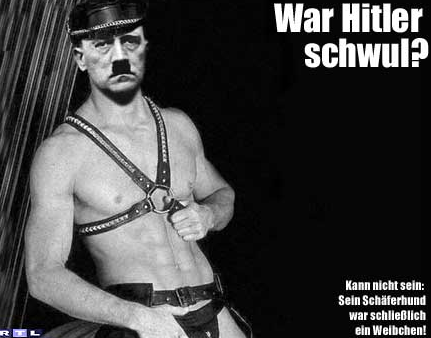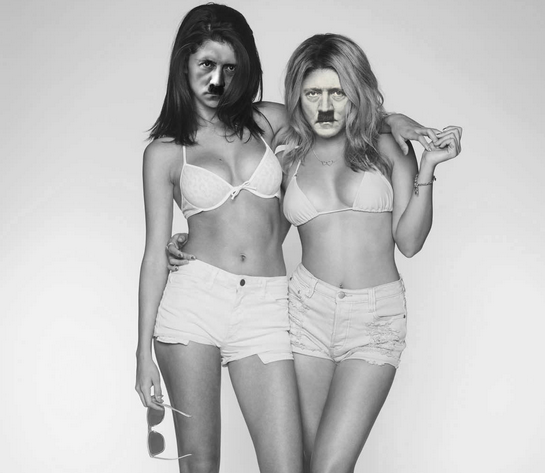 UPDATE: /r/Titler creator CurryBananas explained the origin of the subreddit in a message to the Daily Dot.
It came from watching The Producers. During the performance of "Springtime for Hitler, " we were thinking of ways to continue to mock the man. What would Hitler's drag name be? Titler. It was summer, and we had extra time so r/titler was born.

People seemed to be taking for more than it is. I added the tag, Not intended to be Nazi porn, to prevent people from using it as a fetish subreddit. It's a joke, a tasteless one, but still a joke.
All images via r/titler