Have you ever been out for a drive, casually glanced out the window, and immediately saw something that triggered your WTF reflex? If so, did you happen to be driving the Google Maps car?
A July 11 Reddit thread aimed to collect the best WTF sights that appear—or used to appear—on Google Street View. From naked people to spooky glitches, it looks like there is certainly no shortage of oddities on the world's roadways.
First consider this "naked dude in the trunk with almost an entire dog."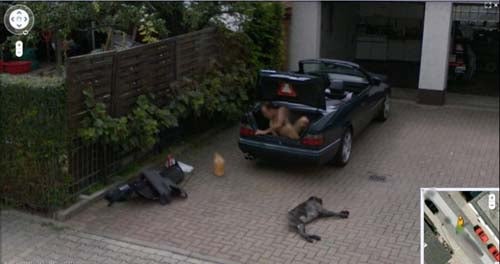 Photo via tinyalley/Reddit
"Here's some Detroit street toughs pointing a gun at the google car at the same house where they found a dead baby."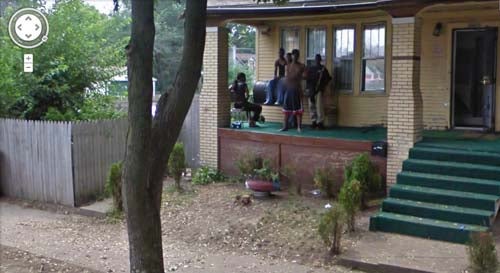 Photo via SourCreamWater/Reddit
Over in France, "look for the guy on the balcony with the bike."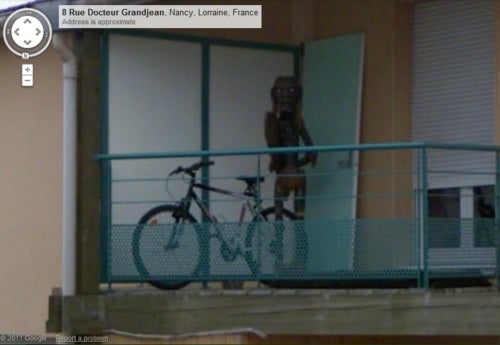 Photo via karma_companion/Reddit
Says one user, "These Norwegian scuba divers. I don't even."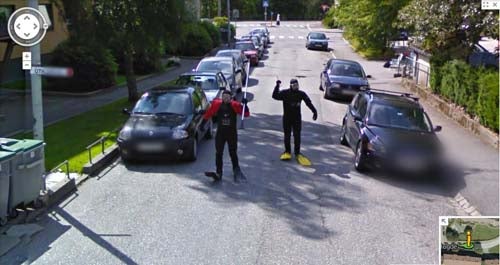 Photo via klomp123/Reddit
And, of course, a Tennessee man stalking behind a bear with a baseball bat: "most memorable for me," says ohweoh.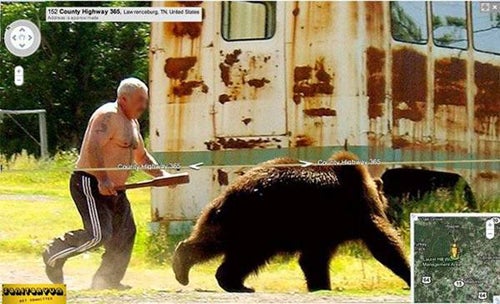 Photo via ohweoh/Reddit
Additionally, redditor shutupgetoverit offered a link to the small community of New Baltimore, N.Y., just outside the state capital of Albany. Its Google Street View is simply … frightening.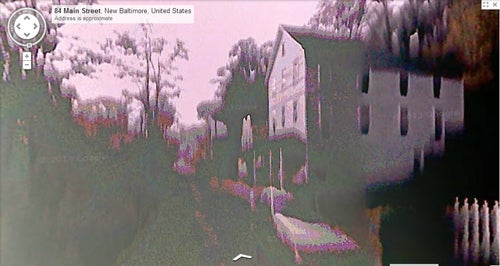 "This entire town is glitch-y or something," he said.
Photos via Reddit | Main art Paul McCann/Flickr