At long last, the adult Brent Rambo has been found, and he's just as cool as you thought he would be.
In May 2013, a GIF of a young Brent Rambo—yes, that really is his name—that showed him giving an emphatic thumbs up circulated on Reddit. The footage was taken from an early 1990s promotional video for the Apple II.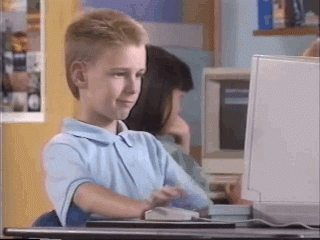 Soon thereafter, the popular social news site community adopted the GIF as a universal sign of approval, appending it to anything from Nicolas Cage decrying our neighbors to the south: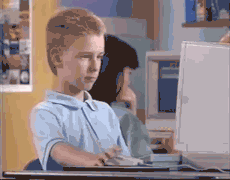 To the 1980s classic video for A-Ha's "Take on Me":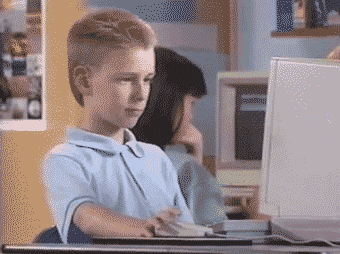 Eventually,  r/BrentRamboApproves, a clearinghouse for all things Brent Rambo, was created.
Now, two months later, redditors have tracked down the grownup version of the GIF star. 
On Thursday, user VenusBlue shared a link to an episode of Command Center, a show on Twitch.com that focuses on the massively multiplayer online first person shooter game Planetside 2. 
"Brent Rambo works for [Sony Online Entertainment], and on Planetside 2. Here he is on the 'cribs' portion of this week's episode of Command Center," VenusBlue revealed. 
At around the 22-minute mark of the video, he recreates his signature move.
It wasn't too long before the adult Brent Rambo was given the young Brent Rambo treatment, courtesy of user dong_lover. The meme snake was eating itself.
The GIF was understandably met with adulation.
"Holy shit!" proclaimed harpyranchers. "Wonder if he's still using a Mac."
This query was enough to merit a response Mr. Rambo himself, who created a Reddit account just to answer it.
"Here's the low down Reddit peeps. I'm still a huge Mac fan," Rambo explained under his alias TheRealBR. 
"What you don't see in the video is my 15″ Retina MacBook Pro off to the right behind the camera. I use it everyday as one of my primary machines. I have other apple products too. My phone of choice is a jailbroken iPhone 5, I've got 2 jailbroken Apple TVs (Gen 2), and a jailbroken ipad3."
In addition to establishing his Apple fanboy credentials, Rambo also confirmed that he'd be attending SOE Live, the festival for all things Sony, in Las Vegas this coming August.
"[If] anyone is going and wants the backstory on how/why I'm in the Apple promo when I was a kid, I'll give you the details."
Something tells us young Rambo approves of this.
Photo via PlanetSide2/Twitch