India's public urination problem is both grotesque and grandiose, a situation that sees millions of men throughout the nation urinating on walls, trees, and buildings whenever they please. "It's India," one inhabitant of the 1.2 billion strong south Asian nation told a reporter with the BBC two years ago. "This is what we do."
Proponents of proper hygiene have allegedly taken opposition to the act, mocking public urinators and, in some cases, drumming and blowing whistles.
One anonymous group has actually taken to returning the favor, using a fire hose to spray wayward urinators with a serious gulp of water. 
The group's called The Clean Indian, and they're currently shrouded in mystery – and maybe a ruse. "The Pissing Tanker" is the only video that exists on its YouTube page, and its Twitter page, reported to have been online yesterday, is no longer available. 
There are a few other issues to consider as well, like the Westernized music used in the short, well-produced clip, and the fact that Nike's the only brand to show up clearly. Though the Swoosh, it's worth noting, is getting drenched in urine.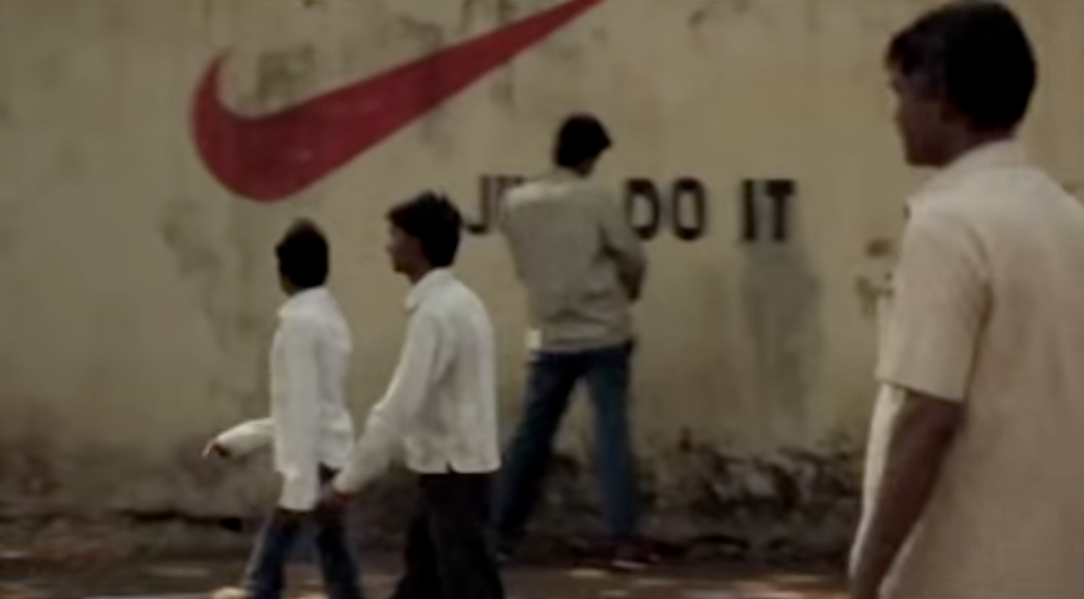 Photo via TheCleanIndian/YouTube