A high school senior was suspended after Instagramming his principal's mugshot and posting the wrong reason for her arrest.
Keandre Varner, of Riverdale High School near Atlanta, posted that Jamille Miller-Brown was arrested for a DUI. In fact, she'd been apprehended in March for missing a court date over a speeding ticket.
Not all right. 
Riverdale suspended Varner for four days (later reduced to two), as he began to prepare for finals. While the school claimed Varner was disruptive and showed the photo to other students, his mother insisted he did not show the mugshot to others on his phone. She says Miller-Brown wrote in a letter he was suspended for disseminating "misinformation."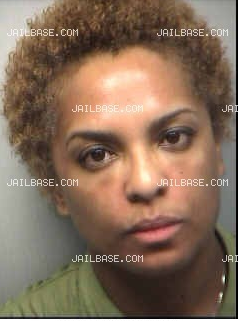 Photo via Jailbase
According to Varner's family, the school's student handbook does not say anything about suspending students for spreading false information.
Miller-Brown called Varner into her office when she found out about the Instagram photo. After informing Varner that his suspicion of a DUI was wrong, the school suspended him.
"I … really didn't intend to defame her character," Varner told WSBTV. He added that he needs to be in school to study for exams.
Other students were told they may face suspension if they had the mugshot in their phones. Parents (correctly) pointed out that because the image is on the Internet, it wouldn't be long before it showed up on Instagram, and Miller-Brown can't suspend everyone for having it. 
H/T Daily Mail | Photo via WSBTV