There's something on Pinterest for every topic, but you wouldn't know that by its category list.
While users are pinning everything from comics to cause advocacy, the categories have continued to center around a myopic set of interests like Home Decor, DIY, and Fashion.
Over the weekend, Pinterest staff greatly expanded the list of official categories users will be able to browse on the site. The change was announced Thursday on the blog:
"All our old categories have also been improved so you should see less miscategorized pins as you browse. We'll always be adjusting our technologies to make them more accurate, but we really appreciate the feedback we received to get us to this point."
It's clear Pinterest heavily relied on user feedback in order to massage the topics. Some are increasingly specific. New categories available for browsing include:
Animals
Celebrities
Quotes
Tattoos
Many old categories have sustained name changes. For example, "Weddings & Events" is now just Weddings. (Holidays & Events is a separate category now.) Pinterest has not provided an official list, but at least one pinner, Andrea Lopez, has documented the changes on her own.
No longer available is one short-lived new category: Corgis. Between July 20 and 23, dozens of users discovered the unannounced Easter egg.
"My new favorite Pinterest category: Corgis," Bianca Vaccarini wrote. "Yes, Corgis.  Not just pets, not just dogs, Corgis."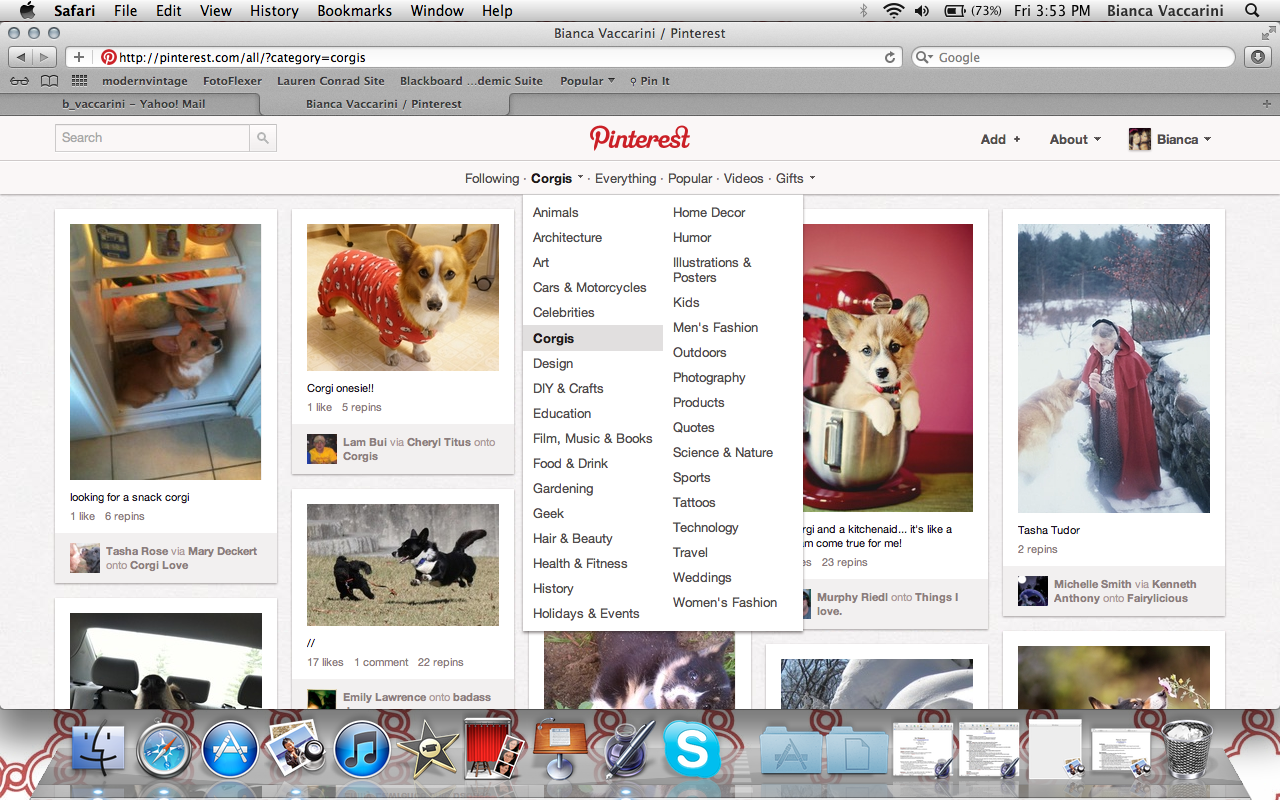 Pinterest's official statement indicated that these changes have not yet rolled out for every pinner, but all users should be able to access them within a few days.
Photos via The InBetween Girls, Pinterest