It's only January, but we've got an early contender for the best tweet of 2014.
Student Sairam Gudiseva tweeted a term paper on Friday that doubles as an epic prank: In describing Niels Bohr's career accomplishment for 3rd period physics, he managed to make the first word of every line a consecutive word from the Internet's favorite song, bard Rick Astley's "Never Gonna Give You Up."
Amazingly, the paper is fairly comprehensible, and keeps the jig up for all 40 lines of the song's Internet-iconic chorus.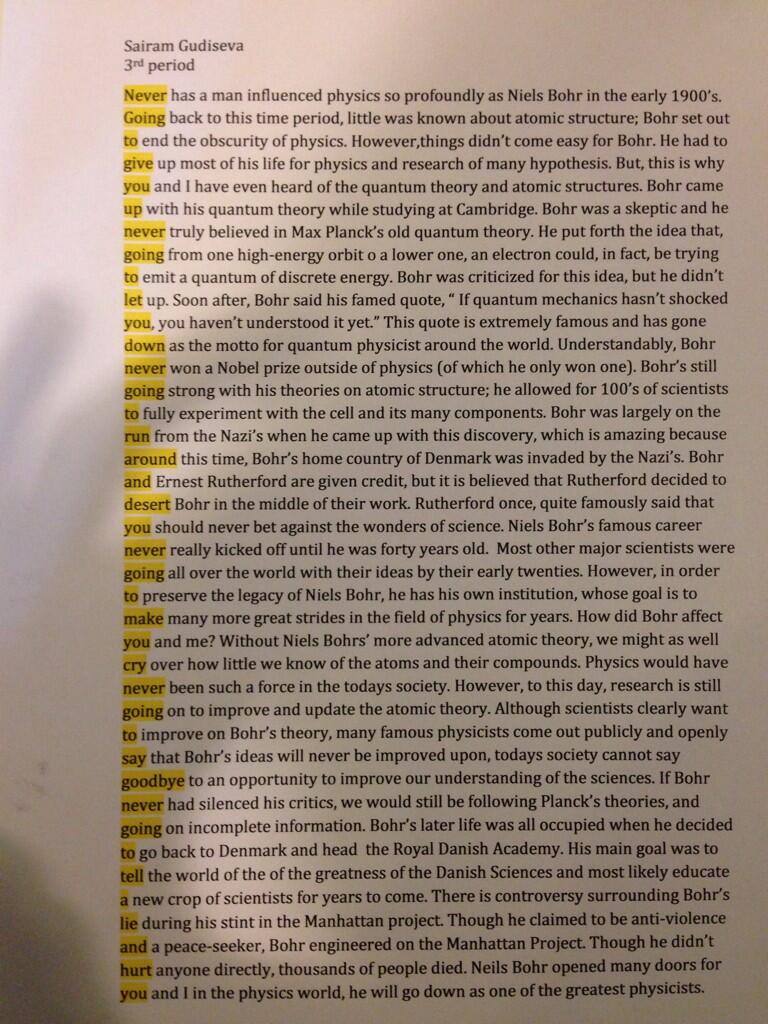 Screengrab via Jpaz11346/YouTube.