"Gullible people mistake an Onion parody story for reality" is a pretty commonplace event. Everyone laughs and rolls their eyes when, for example, a Chinese newspaper reprints as truth a sarcastic Onion screed gushing over pudgy North Korean dictator Kim Jong-un as the "sexiest man alive."   
And on Facebook, ordinary people take The Onion seriously every day, enough to fill an entire Tumblr with examples of credulous people mistaking parody for reality.
But what happens when reality sounds like an Onion parody? In that case, the news might end up on The Ononeon (also known as theon1on), which is not a parody website, nor even an "exaggerating for humorous effect" website, but a straightforward link aggregator collecting genuine facepalm-worthy news headlines under the subtitle "Sadly, this is not The Onion."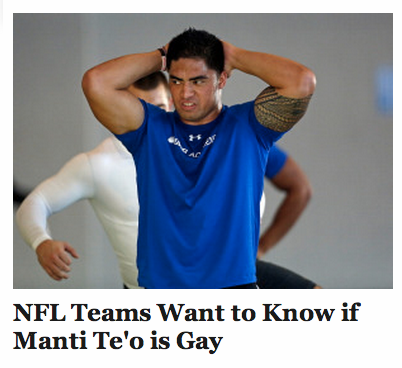 Stories on The Ononeon are generated from the subreddit r/nottheonion. A small sampling of The Ononeon's actual stories that are not Onion parodies include "N.Y. Mayor Bloomberg bans 2-liter sodas with pizza delivery" and "Court rules Arizona can prosecute sober people for driving under the influence," two completely true news events from the past week.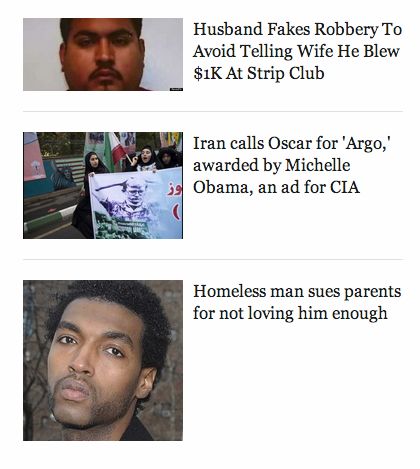 Another true news story and Ononeon headline from Feb. 26 is "The Onion issues apology for tasteless Twitter remark," which leads to another example where a mainstream news site took something the Onion said seriously. 
Except this time, you can't laugh and say "They took The Onion seriously? What hyper-gullible doofuses they must be," because The Onion seriously intended to be taken seriously when it apologized for posting an offensive and catty tweet during an offensive and catty Oscar ceremony. (Got all that?)
Maybe The Onion jumped the shark, but it doesn't matter now that reality has caught up with The Onion enough to make The Ononeon possible.
Photo via SoraZG/Flickr