As many of us with fur kids can surely attest, 95 percent of pet ownership is just suicide prevention. Whether eating things they shouldn't be, darting into traffic, or getting into fights they surely cannot win—most cat or dog owners have experienced at least one self-inflicted emergency situation in their pet's lifespan. This may be why one woman's tweet about her new dog getting into oil paint has resonated with so many people.
But more likely, it was the ensuing photo of the dog after it had thrown down with the oil paint. "MY NEW DOG GOT INTO MY OIL PAINT????" tweeted user @coldemoji.
Yep, it would appear, unequivocally, that this dog got down and dirty with some oil paint. Not to worry, though, because his owner later updated that the dog had been taken to the vet and poison control had also been consulted. In other words, it's OK to laugh!
And that's relief on both fronts because laugh is exactly what the internet did. "Looks like he's feeling a 'lil blue," quipped one user.
There were, of course, plenty of memes riffing off the oil paint-covered dog. These included everything from nods to artist George Rodrigue's Blue Dog paintings and Van Gogh's painting The Starry Night to Blue's Clues and more.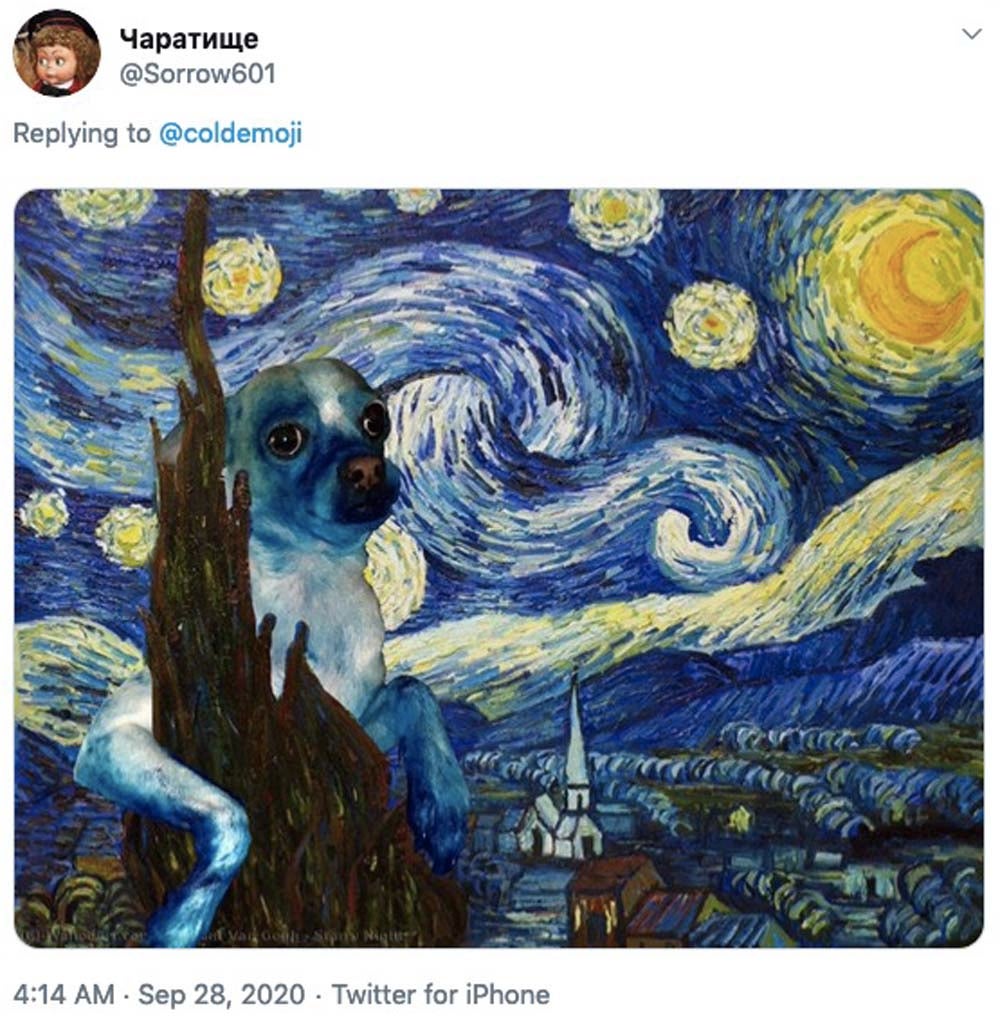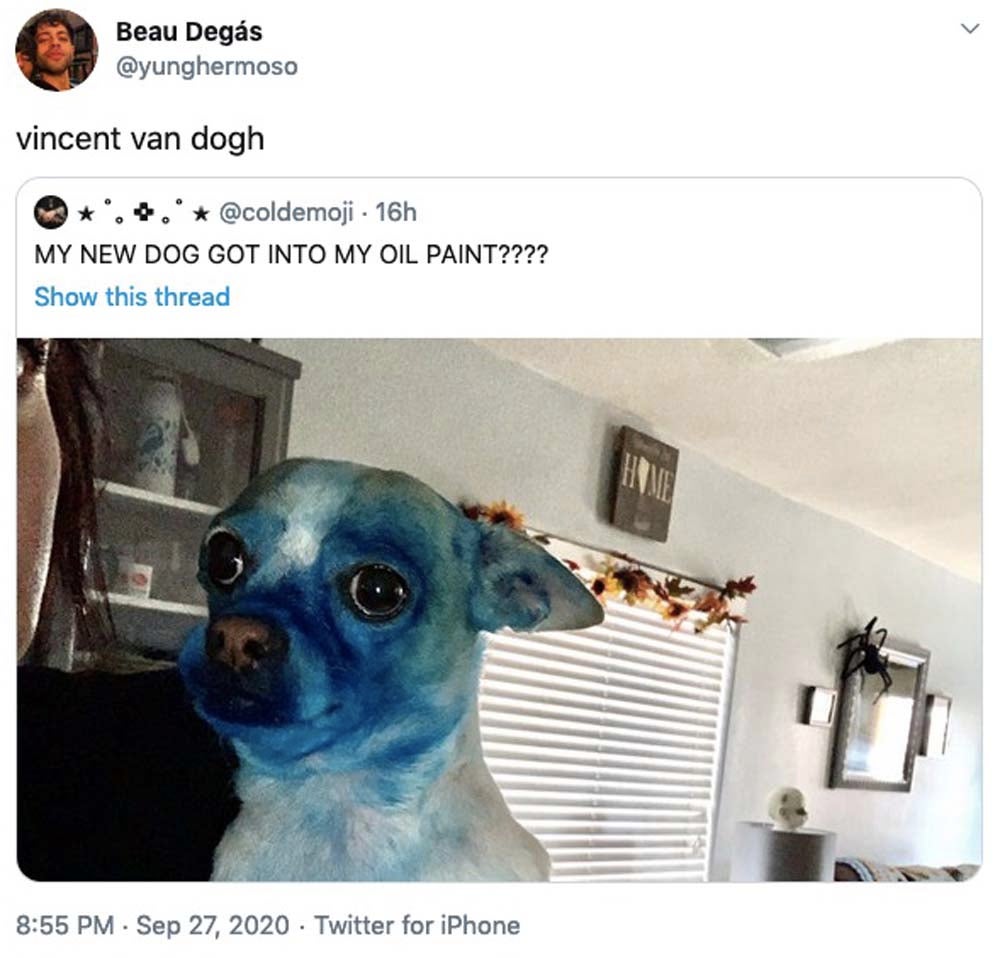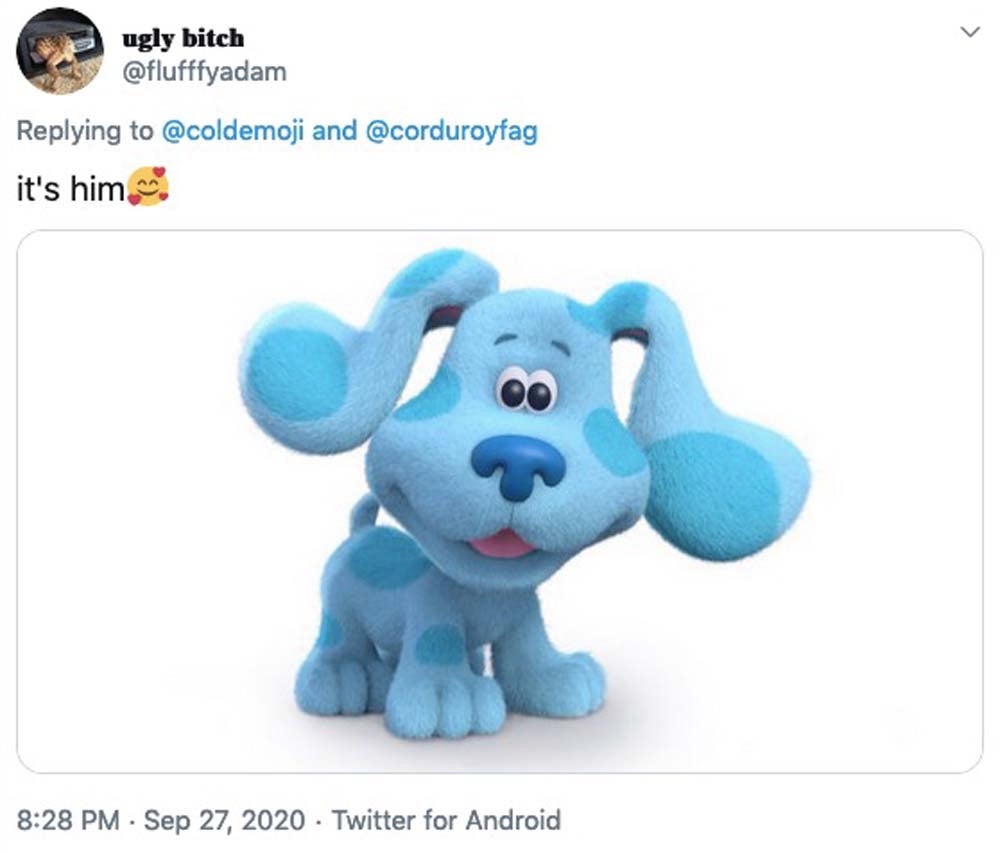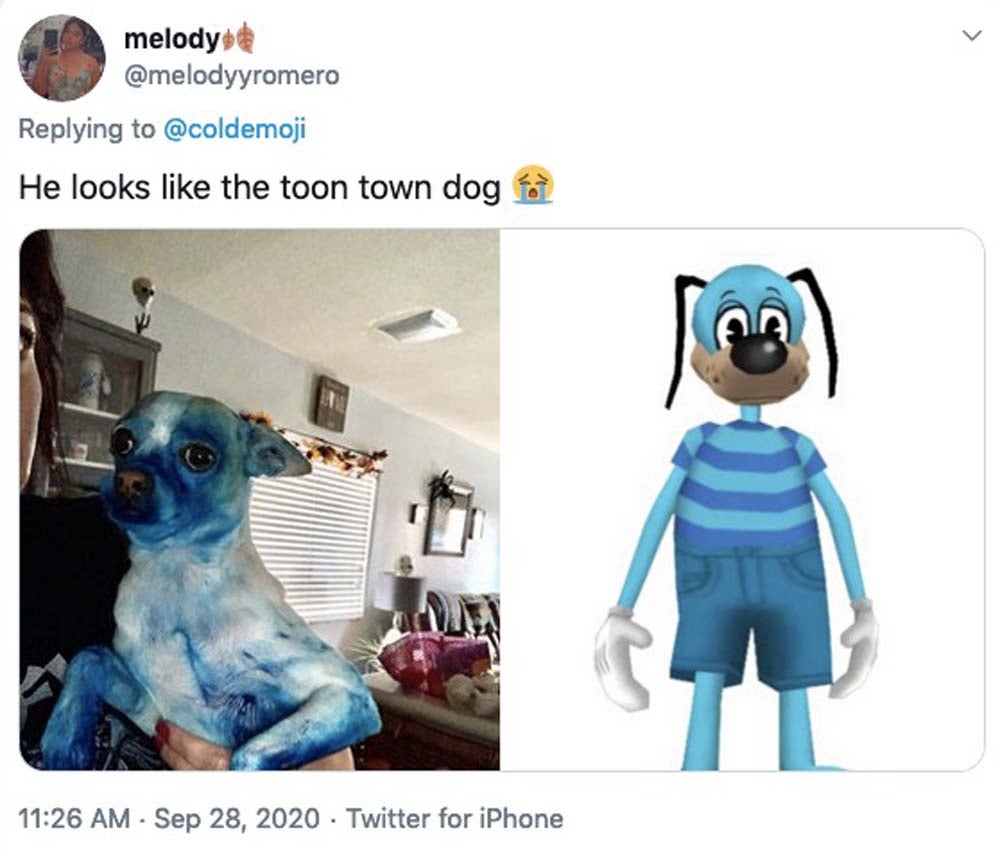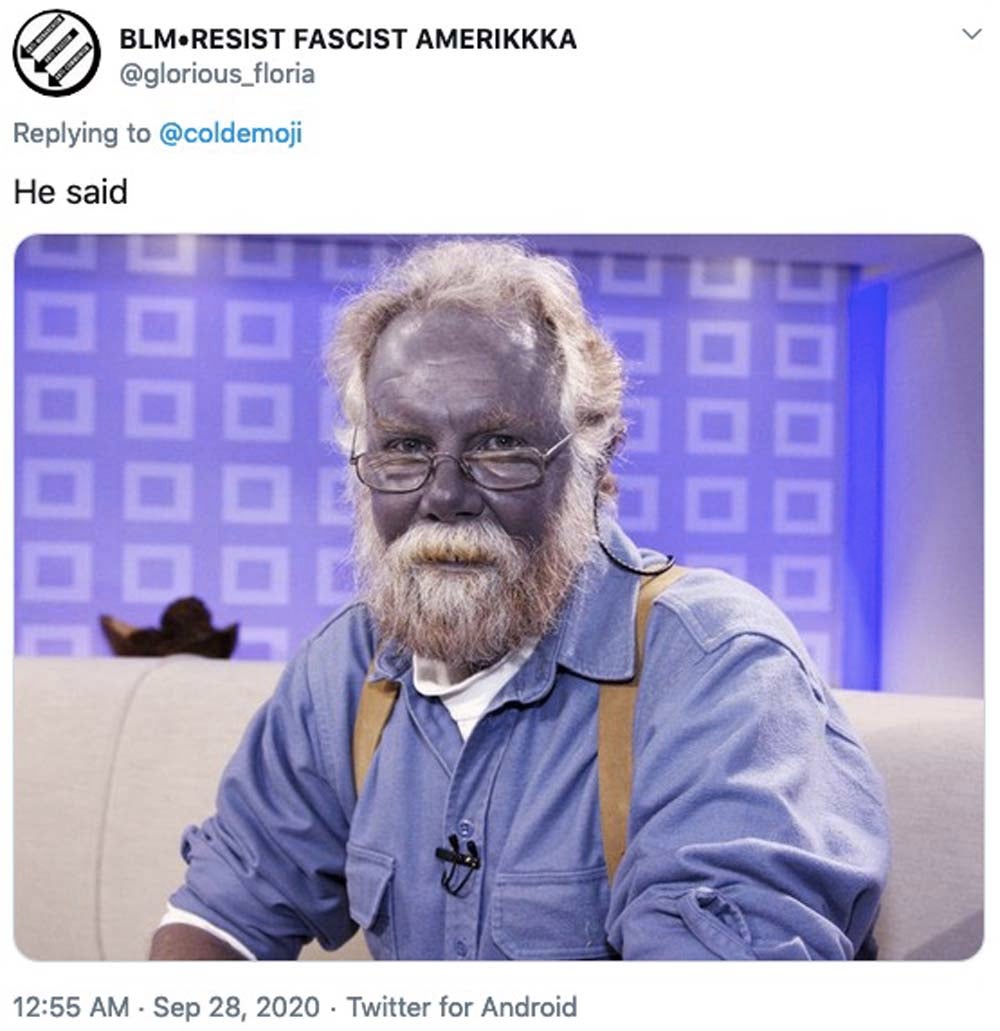 There were also plenty of jokes about the cover of Brockhampton's 2017 album Saturation III.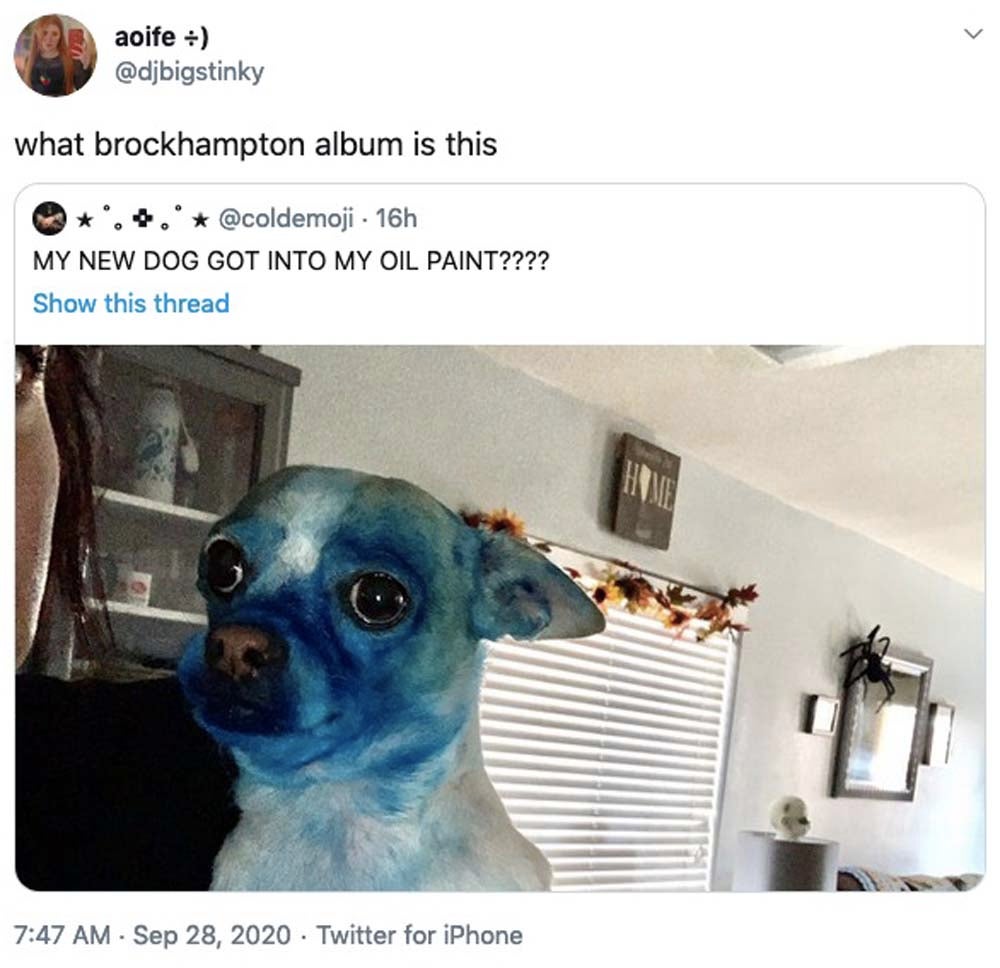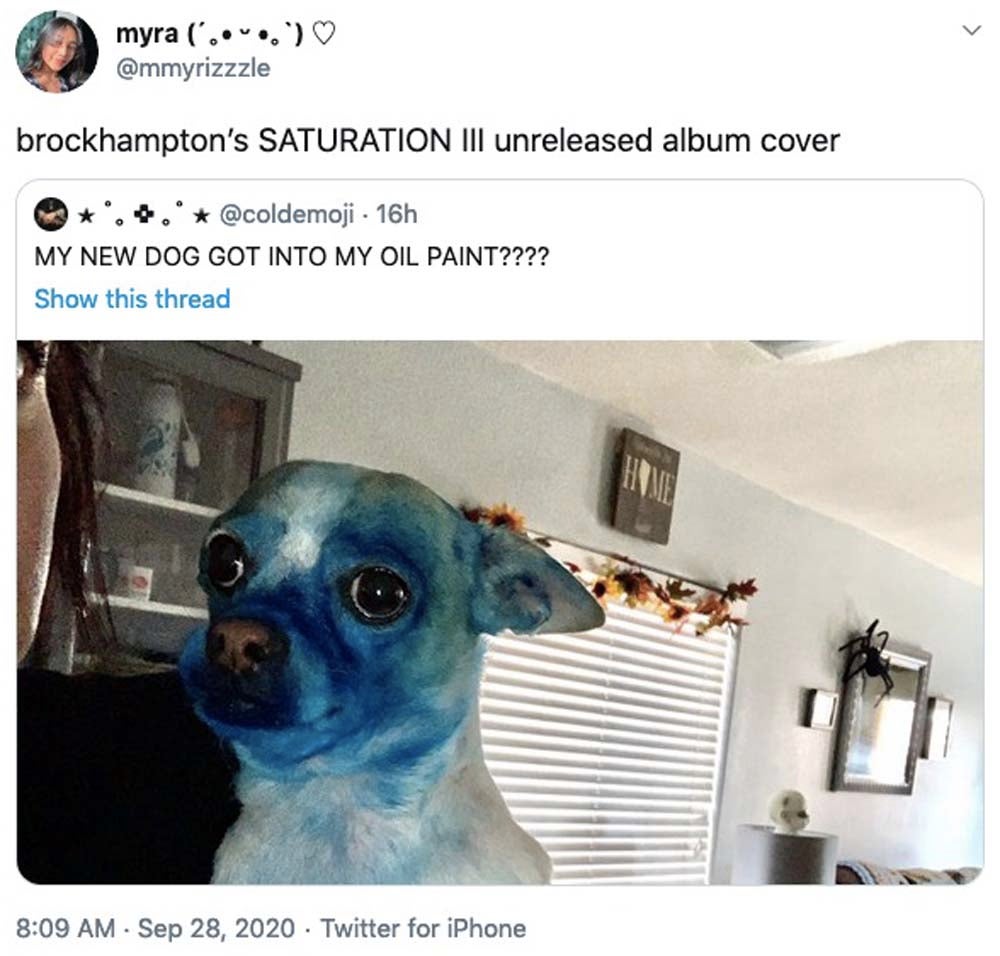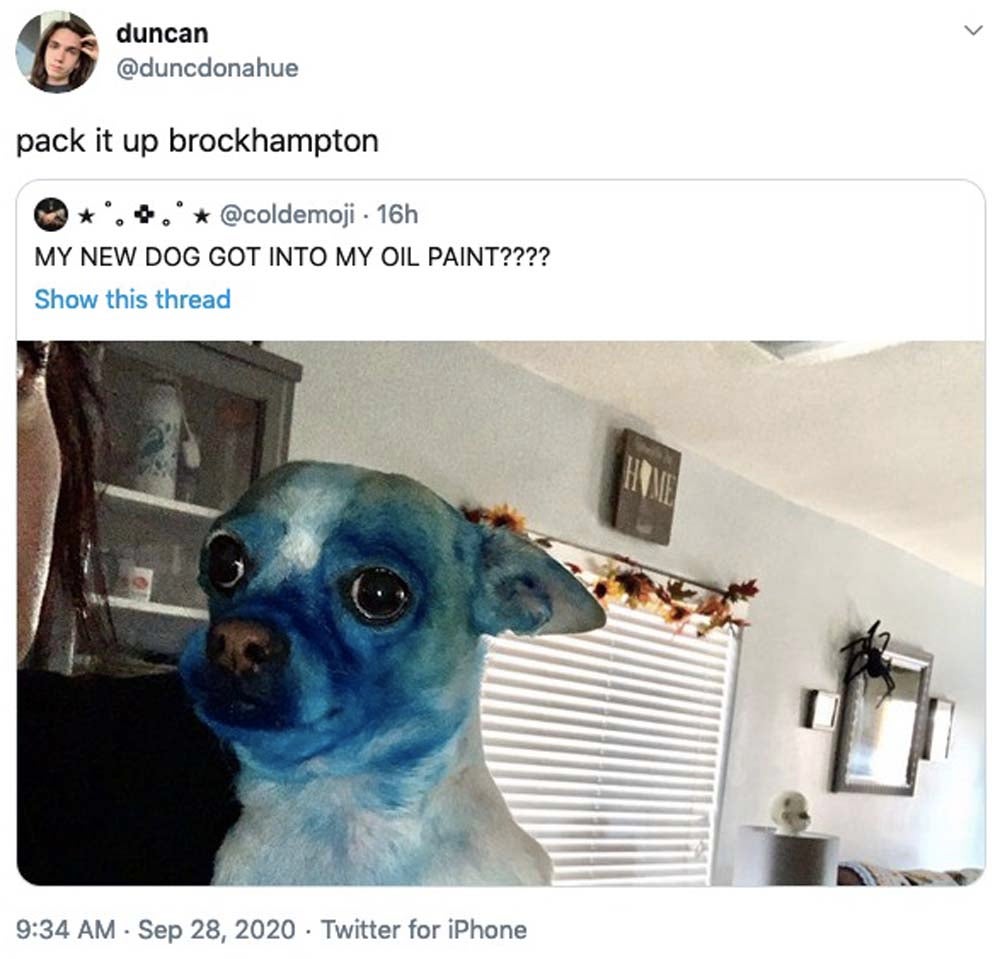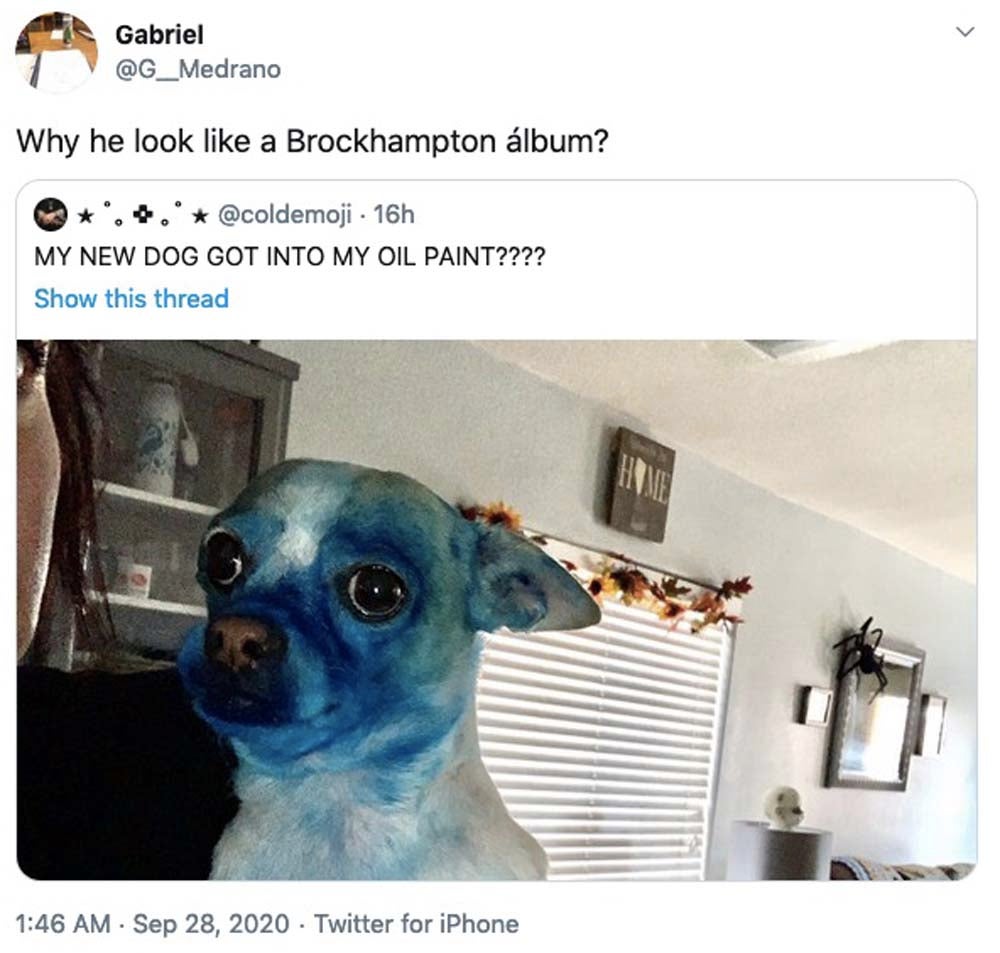 There was also this dog exhibiting some serious "same energy" vibes:
The Daily Dot reached out to the dog's owner to learn exactly how this poor creature ended up covering himself in oil paint. She says that "Buddy" had been napping with her brother in his room when, at some point, he snuck into her room and retrieved the paint. Her stepdad then found Buddy back in her brother's room covered in paint. Thankfully, he was back home within a few hours after the whole ordeal.
But probably, we would have to guess, in great need of a bath. Or maybe the oil paint is a new look for Buddy? Let your freak flag fly, little blue friend!
READ MORE: