You know how a song can be really cool until your mom shows up to the carpool lane blaring it from her minivan's speakers while doing the macarena, and suddenly it's the most cringeworthy song ever?
Well, consider this the website version of that. The National Republican Congressional Committee is trying to get in there with what the kids are up to—viral lists, memes, Internets, etc.—with a BuzzFeed-style site. NRCC.org contains such gems as "7 Tweets That Show Just How Painful Obama's Press Conference Was," "Bill Foster and Lindsay Lohan," and "Nancy Pelosi: The Least Liked Person in Congress."
When the site launched, NRCC spokesman Gerrit Lansing explained NRCC.org's inspiration as such: "BuzzFeed's eating everyone's lunch. They're making people want to read and be cognizant of politics in a different way."
Unfortunately, the Republicans will be sitting alone at this lunch. Their attempt to seem cool while promoting the "LOL WTF GOP" backfired yesterday when hackers changed the page to nothing but ads for Viagra and Cialis.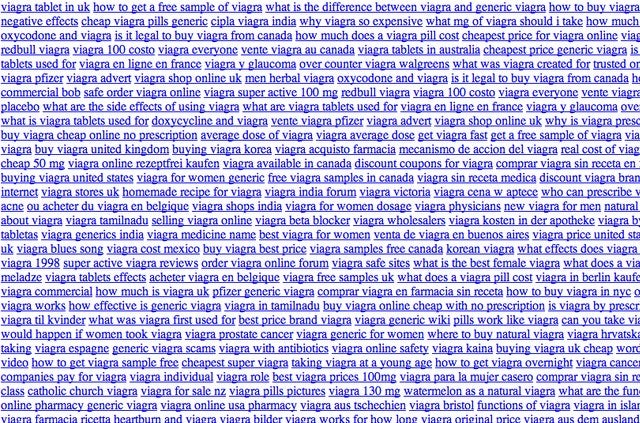 None of the links worked, though, the Washington Post reported. Instead, "they [led] to 404 error pages hosted on cellscope.berkeley.edu, a Web site set up for a University of California-Berkeley project to turn a cellphone camera into a diagnostic-quality microscope."
The NRCC site was fixed by Monday morning, but still: great prank. Someone take credit for this!
Photo via Bigstock