In its ongoing mission to prove that it doesn't really care about industry trends, Nintendo has announced the Nintendo Switch Lite, a more compact version of its original Nintendo Switch handheld console. But what does this mean for diehard Nintendo fans and casual shoppers looking for the most reasonable gaming experience for themselves or their kids? We've laid out everything we know about the Nintendo Switch Lite, including price, release date, size, what games it will play, and more.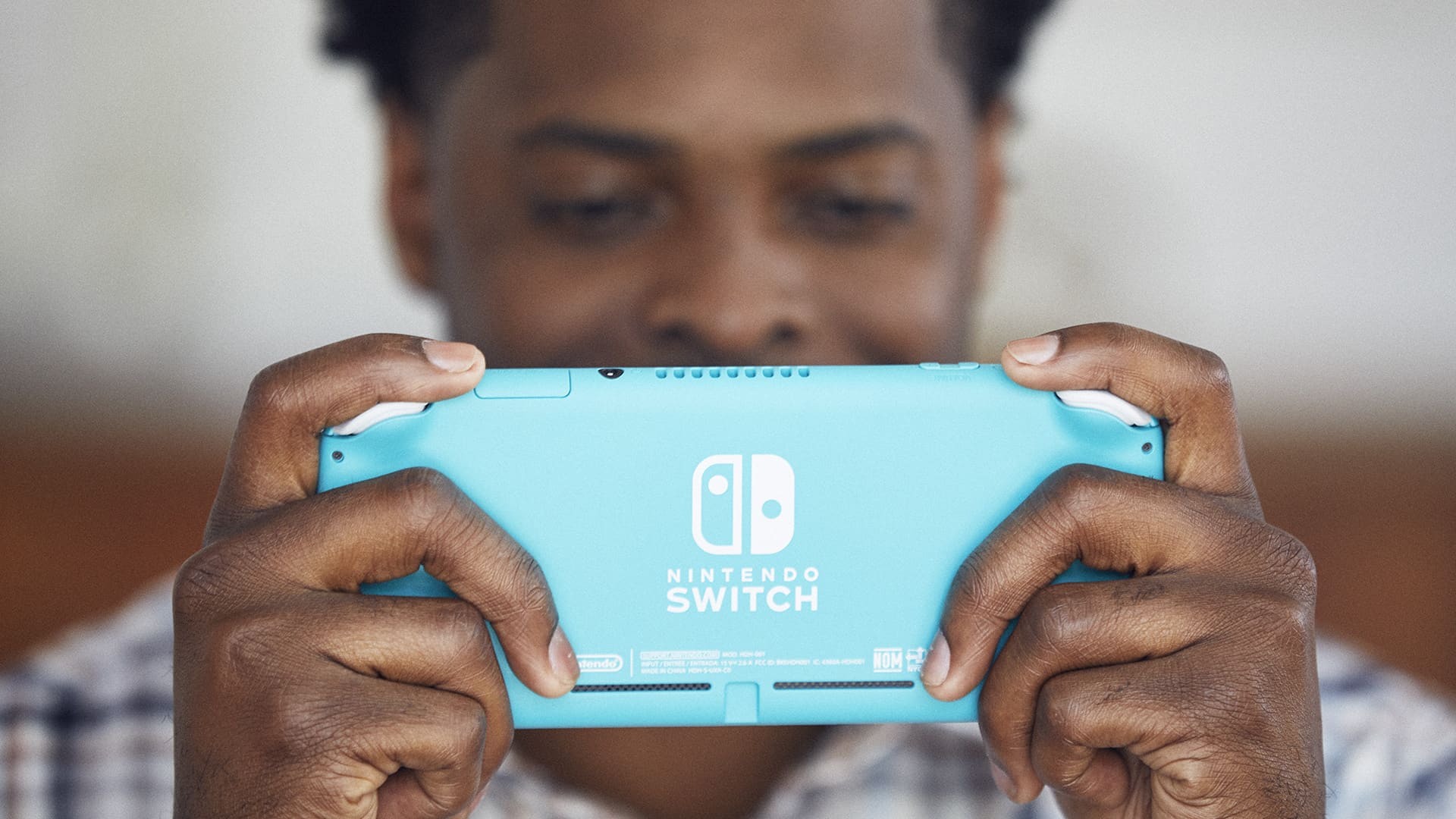 What is the Nintendo Switch Lite?
The Nintendo Switch Lite is a more compact version of the original Nintendo Switch: The Nintendo Switch Lite is basically a regular Nintendo Switch, but without the docking function. It also has non-removable controls (compared to the original Switch's removable Joy-Cons), loses the kickstand, and comes in different colors from the original.
Switch vs. Switch Lite
All of which is to say it has fewer bells and whistles than its predecessor, which we'll compare here.
Switch Lite vs. Original Switch
Screen Size: 5.5-inch touch screen vs. 6.2-inch touch screen
Battery Life: 3-7 hours vs. 2.5-6.5 hours
Hardware Dimensions: 3.6" high, 8.2" wide, 0.55" deep vs. 4" high, 9.4" long, .55" deep (with Joy-Cons attached)
Weight: 0.61 pounds vs. 0.88 pounds with Joy-Cons attached
Kickstand: No vs. Yes
Joy-Cons: No HD Rumble or IR motion camera vs. HD Rumble and IR motion camera
One of the most important additions (rather than subtractions) to the Switch Lite is the more traditional D-pad that replaces the directional buttons.
When will Nintendo Switch Lite be released?
The Nintendo Switch Lite release date is Sept. 20, 2019, slightly before the beginning of the holiday sales window. That may open it up to Black Friday and Christmas sales opportunities, though Nintendo may opt instead to keep the price the same and bundle it with a game like Fortnite or a Mario title.
Nintendo Switch Lite price
Speaking of price: The Nintendo Switch Lite will cost $199.99 USD, a full $100 less than the original Nintendo Switch. Like we say above, considering it's releasing before the holiday window, it may be subject to sales, or even Black Friday deals, so it's your call whether you choose to buy it right out of the gate. That said, the original console had significant supply shortages shortly after its release, so it might be worthwhile to snag one while you have the chance.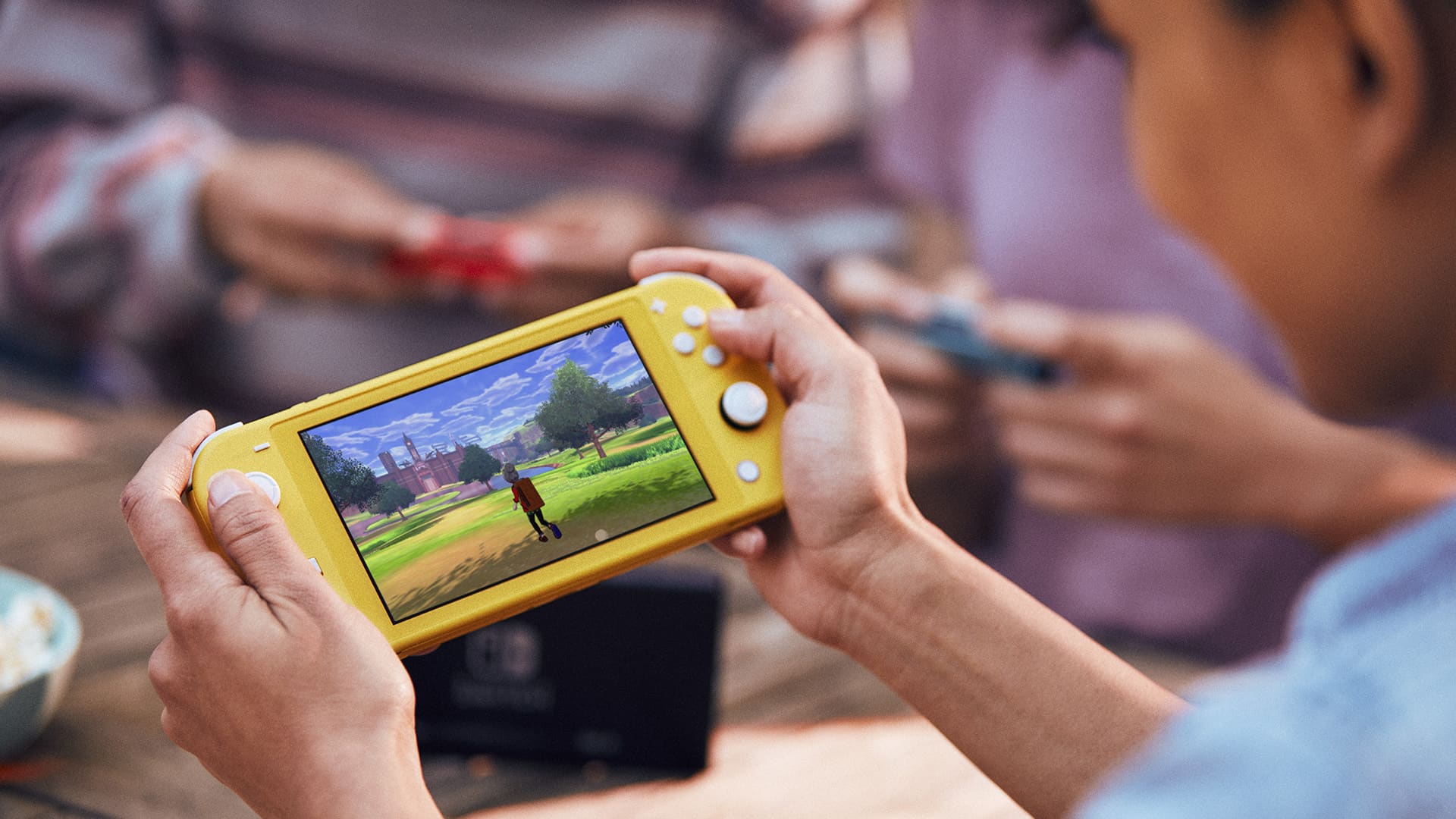 Nintendo Switch Lite: What games will it play?
The console's lack of docking ability does have some implication for a variety of games. Many Switch games, like The Legend of Zelda: Breath of the Wild, feature different resolutions for when the game is on the Nintendo Switch's dock and hooked up to your TV (in BotW's case, 900p) and when you're playing it in handheld mode (720p for BotW).
So that all sounds just fine, but Nintendo very clearly also states that the Nintendo Switch Lite will not play any games that don't support handheld mode. What does this mean? Well, a small number of games on the Switch have been designed strictly to be played on a TV. These include Super Mario Party, 1-2-Switch, and a couple others.
READ MORE:
But don't fret. If you really want to play these games on your Nintendo Switch Lite, all you have to do is pair a separate pair of Joy-Cons to the console and you're good to go. This is because the Nintendo Switch Light's Joy-Cons are permanently affixed to it, so there's no yanking them off to play with motion controls or anything like that.
So aside from those restrictions, have at it with whatever Switch games you prefer. If you're unsure of whether or not a game is playable on the Switch Lite, just check for the handheld icon on the back of a game's packaging or online store page. It basically just looks like a Nintendo Switch being used in handheld mode.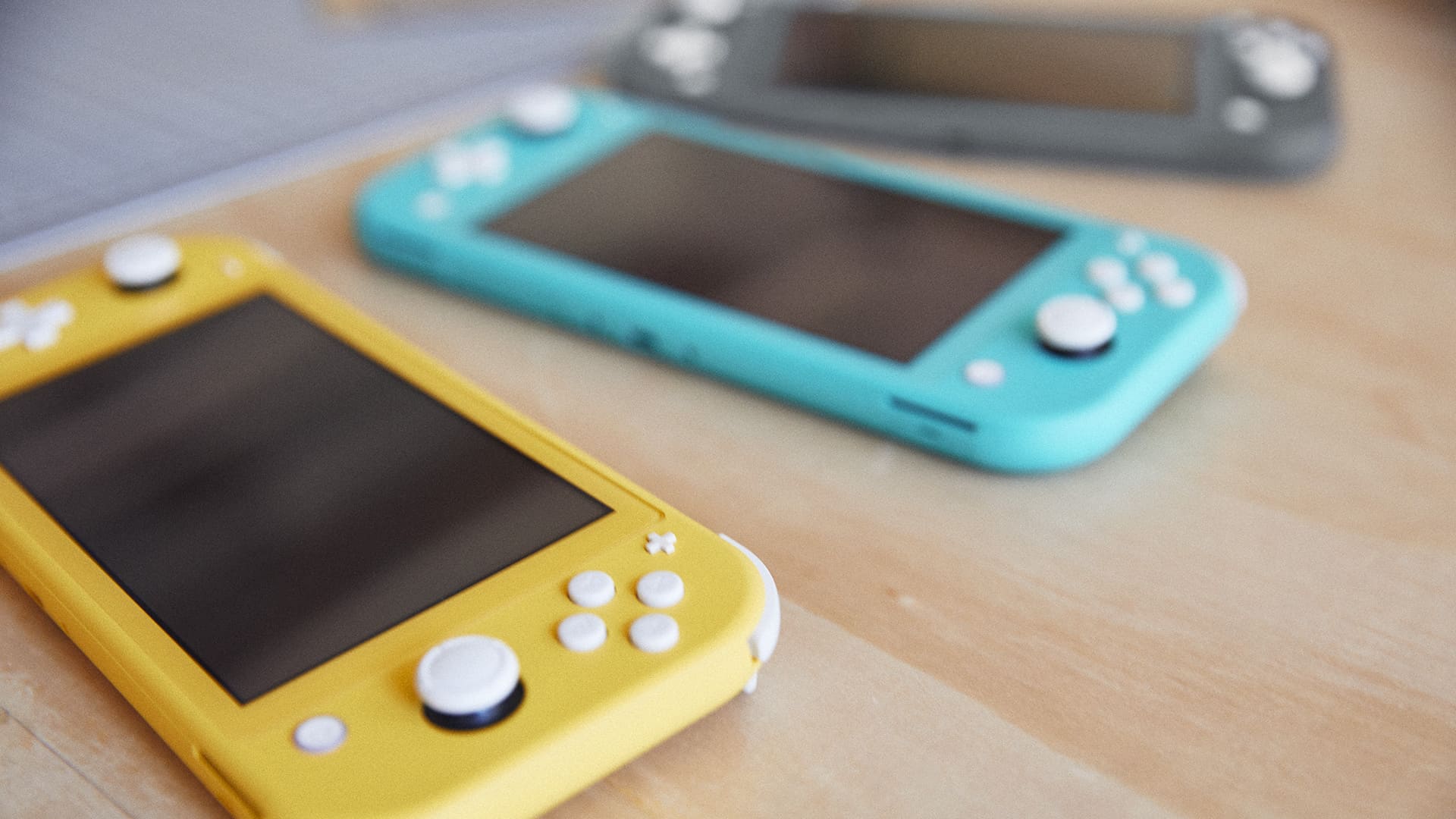 Nintendo Switch Lite colors
The Nintendo Switch Lite will be available in three different colors: yellow, gray, and turquoise.
There's also a special edition of the Nintendo Switch Lite releasing on Nov. 11, 2019, just days before the release of Pokémon Sword and Pokémon Shield. It'll feature Zacian and Zamazenta, the two new legendary Pokémon, on the back. Check out the image below to see its blue and red color scheme.
#NintendoSwitchLite Zacian and Zamazenta Edition will also be available beginning 11/8, while supplies last. This special edition is just in time for the holidays and the release of #PokemonSwordShield on 11/15. pic.twitter.com/IG0skYmQB9

— Nintendo of America (@NintendoAmerica) July 10, 2019
Editor's note: This article will be regularly updated for relevance.