Fans of George R.R. Martin won't have to wait until 2019 to see more of his work come to life on the TV screen thanks to the arrival of the sci-fi thriller Nightflyers.
Syfy officially picked up a 10-episode order of Nightflyers earlier this year, introducing fans of Game of Thrones and A Song of Ice and Fire (the series on which Game of Thrones is based) to one of Martin's earlier works as well as intriguing fans of the short story and science fiction alike. It's a co-production between Universal Cable Productions and Netflix, which will air the show outside of the U.S.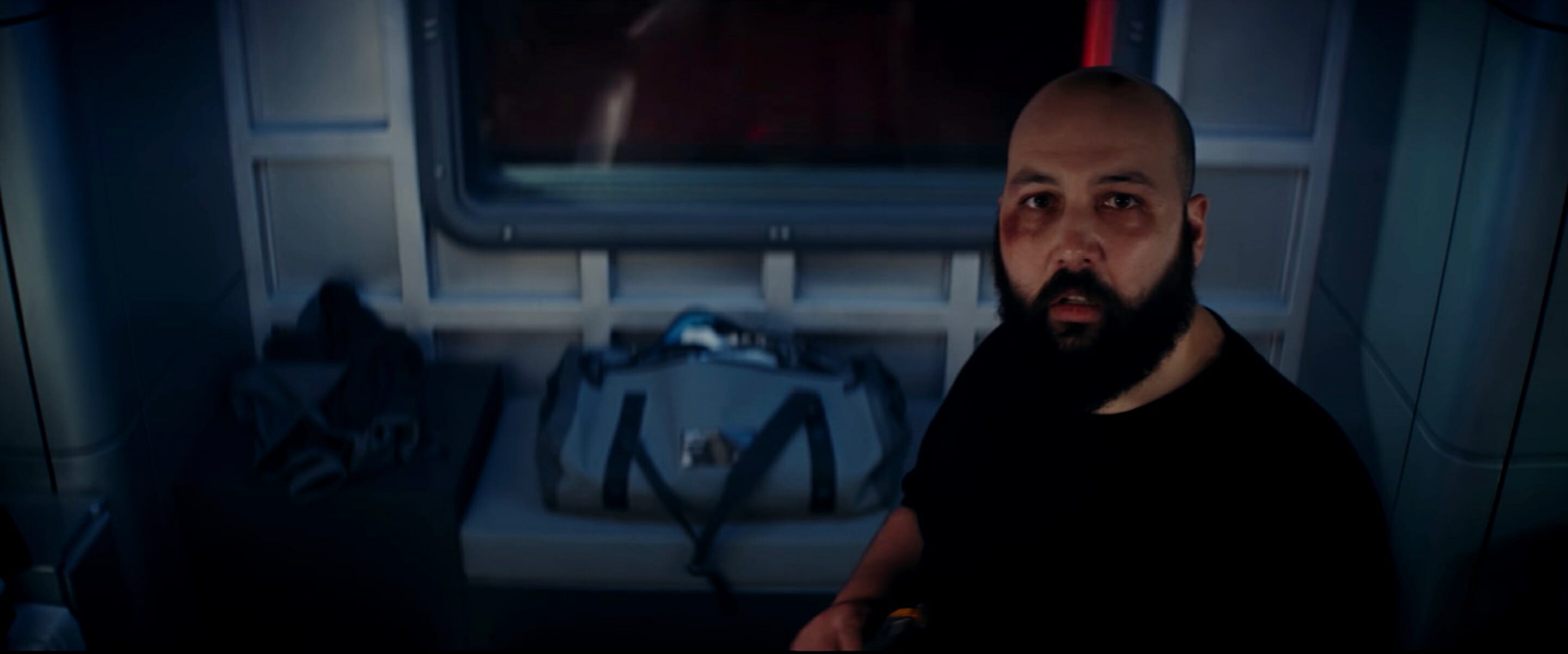 Published in 1985 alongside five other stories—with an earlier version of the story published years earlier winning the Locus Award for best novella—Nightflyers was previously adapted into a feature film. 
Nightflyers news
Daniel Cerone (The Blacklist), the original showrunner of Nightflyers, has left the project, and producer Jeff Buhler (Jacob's Ladder), who wrote the series, has taken over. According to the Hollywood Reporter, Nightflyers is Syfy's most expensive drama ever.
Although Martin has kept fans updated with the status of Nightflyers since news of its production was first reported, his involvement with Nightflyers is minimal to none. (Syfy is leaning on the Martin connection to market Nightflyers with trailers teasing Nightflyers as "from the mind of George R.R. Martin.") In a blog post published prior to Syfy greenlighting the series, he said that he sat down with Cerone and Buhler to discuss his novella, but he is contractually not allowed to work on the show.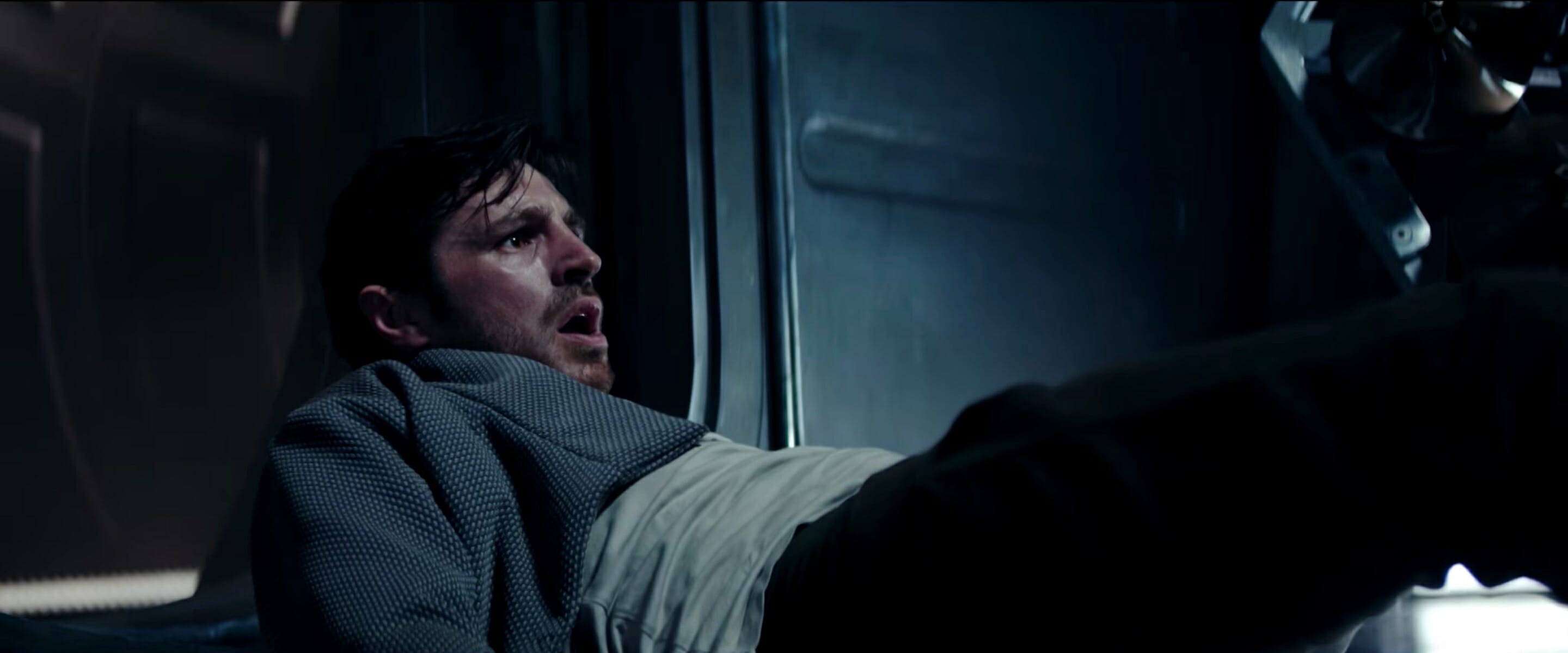 "Since I have an overall deal that makes me exclusive to HBO, I can't provide any writing or producing series to Nightflyers should it go to series," Martin wrote in May 2017. "But of course, I wish [Robert] Jaffe [another producer on the show] and Buhler and their team the best of luck."
In a July 2018 interview, Martin told Publishers Weekly that certain aspects of the show would be different from his novella, including its removal from The Thousand Worlds shared universe where many of his stories (including Nightflyers but not ASOIAF) take place.
"I haven't followed [Nightflyers] too closely, but they made a number of substantial changes, of course," he explained. "It's not part of my The Thousand Worlds universe anymore. It's still set in space, but it's more near-future space, set in the solar system, and it has a considerably larger cast. So, it will go in different directions but hopefully keep the theme of it and some of the principal characters, and I'm excited to see it.
Nightflyers cast
The eight-person crew at the center of Nightflyers includes Gretchen Mol as Dr. Agatha Matheson, Eoin Macken as Karl D'Branin, David Ajala as Roy Eris, Sam Strike as Thale, Maya Eshet as Lommie, Angus Sampson as Rowan, Jodie Turner-Smith as Melantha Jhirl, and Brian F. O'Byrne as Auggie.
Martin, in particular, praised Syfy for the casting of Turner-Smith as Melantha Jhirl, a character he wrote as Black but was portrayed on the original cover of Nightflyers—as well as the 1987 film adaptation—as a white woman. Although Martin didn't have enough clout at the time to influence those decisions for the book cover and the film, he asked to be put in contact with the Nightflyers producers to make it known that he preferred a Black actress be cast in the role.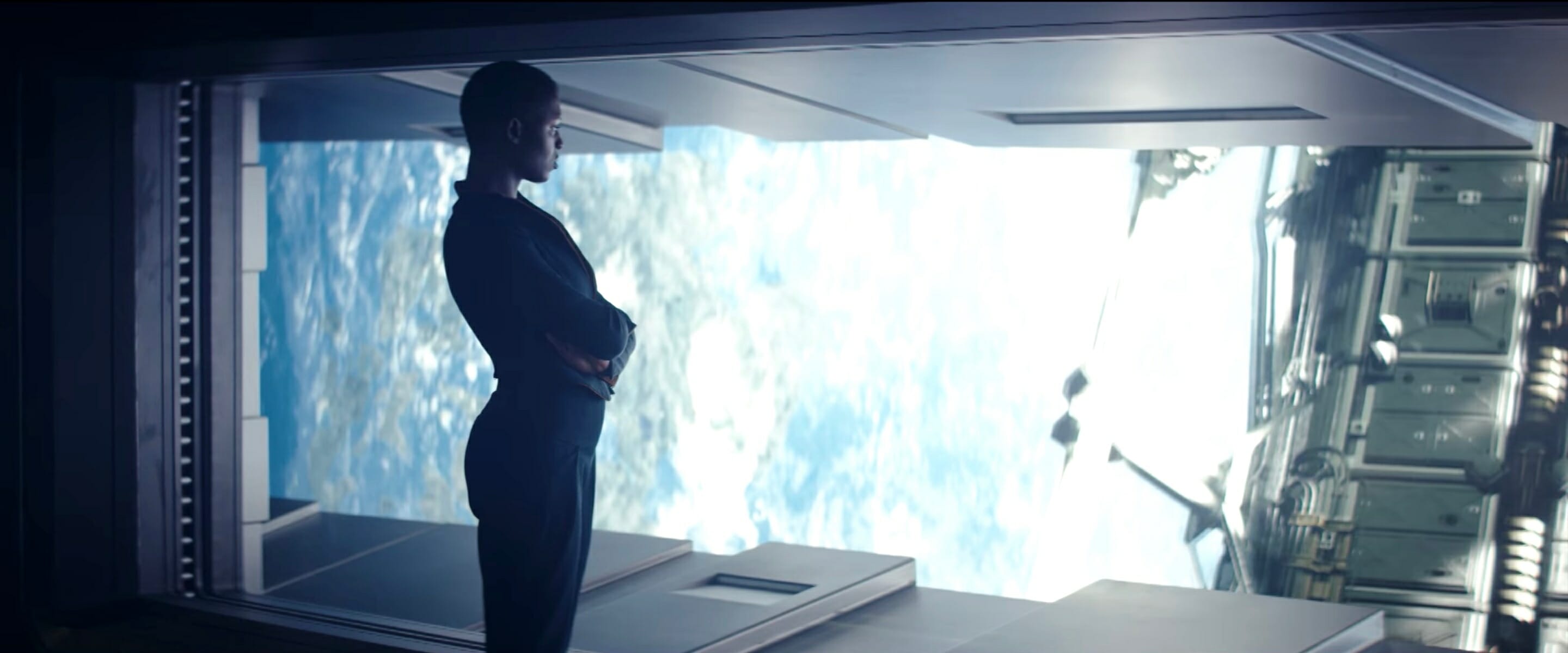 "From the start Jeff maintained that we needed a black actress (Jodie is British and Jamaican) to follow your original vision," Cerone wrote, according to Martin. "We enjoyed your story about how the book publishers (and the original movie) missed the boat on Melantha and we'd love your fans to know that we're working hard to honor your intentions."
READ MORE:
Nightflyers plot
Syfy has released an official synopsis for Nightflyers when it picked up the show, with a description on Syfy's website calling the show a "psychological thriller" that's set on a spaceship in the near future.
NIGHTFLYERS follows eight maverick scientists and a powerful telepath who embark on an expedition to the edge of our solar system aboard The Nightflyer – a ship with a small tight-knit crew and a reclusive captain—in the hope of making contact with alien life. But when terrifying and violent events begin to take place they start to question each other—and surviving the journey proves harder than anyone thought.
Martin has participated in at least one behind-the-scenes interview where he describes Nightflyers as a "haunted house story on a starship" and "Psycho in space."
Nightflyers trailer
Syfy released a full-length trailer during San Diego Comic-Con that reveals some of the plot and more of the horrors that await the Nightflyercrew. They're traveling into space in an effort to save their home and humanity, but something goes horrifically wrong, resulting in the ship's passengers getting taken out one by one and one crew member begging for Earth not to bring the Nightflyer home.
"There is something wrong with this ship," one character says.
Nightflyers release date
Nightflyers will have a multi-platform roll-out, Syfy announced ahead of the world premiere at New York Comic Con on Oct. 5. All 10 episodes will debut on all of Syfy's platforms—On Demand, on Syfy's website, and through the Syfy app—starting Dec. 2.
If you prefer to watch Nightflyers on TV, you won't have to wait for episodes to air weekly on Syfy. The first five episodes will air on consecutive nights starting Sunday, Dec. 2, and run until Thursday, Dec. 6, with each episode airing at 10pm ET. The second half of the season will debut nightly at 10pm ET from Sunday, Dec. 9, until Thursday, Dec. 13.