The New York Yankees probably won't sell any tickets on account of its aging, over-the-hill roster this year, but what might help a bit is the sexy, seductive voice coming through on the end of the line.
As my brother discovered last night, a Google search for "Yankees box office phone number" leads baseball fans to an outdated "41-Game Plan Relocation Program Assignment" page on the Yankees home site. 
There, the first phone number you see is an 800 number advertised as the Yankees' Ticket Office Telephone Number.

In reality, it's anything but. 
"Welcome to America's hottest talk line," a woman's voice relays almost immediately after you dial the number. "Ladies, to talk to interesting and exciting guys free, press 1 now. Guys, hot ladies are waiting to talk to you. Press 2 to connect free now."
We pressed 2 and learned right away that you must be 18 before being prompted to enter a five-digit membership number that we obviously don't possess.
Though Alex Rodriguez might. 
We'd reach out to the Yankees to ask about what's going on, but then the Steinbrenners would surely delete the page or change the number or do something to clean up the mess, and what's the fun in that?
The 2012 New York Yankees: Freakier than a phone sex line, for mature audiences only.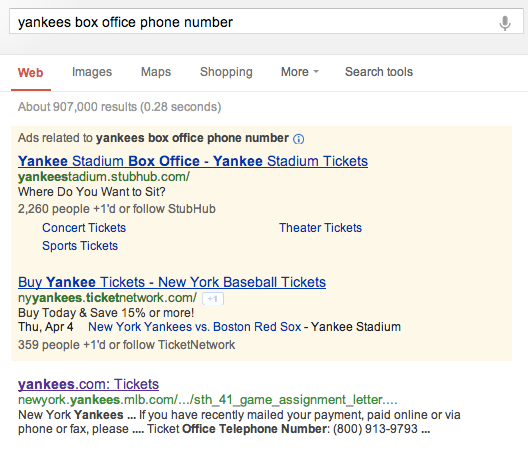 Photo via Jalensifuentes/Instagram