Like most sane people, I went to see The Best Man Holiday in the theaters when it came out. My husband refused to come with me (he groaned for about three hours when I invited him, which I took as a "no thanks"), so I went by myself. I snuck in a burrito and proceeded to laugh and cry a lot. Every time Morris Chestnut came on screen shirtless—oh, hey—the women in the audience would go OOOOOOHHHHH! and bounce in their seats, so I never really felt alone.
When I got home, the first thing I wanted to do was rewatch 1999's The Best Man. It had been a long time since I'd seen it in full. Surely, other fans of the series would be aching to watch the original—and yet there's nowhere to watch it. Curious, I looked around Netflix for other movies with a black primary cast. Here's what I found.
White people (plus Morgan Freeman):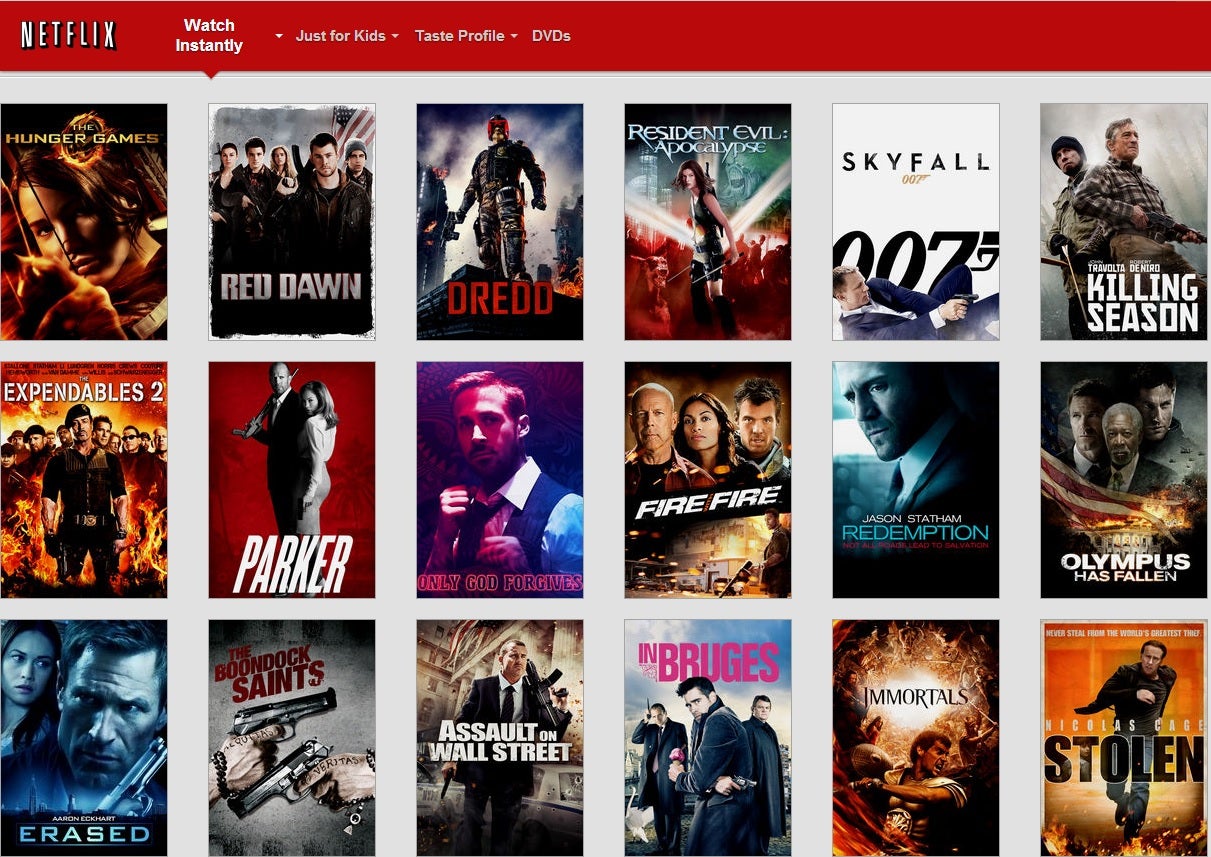 White people (plus Wesley Snipes and Will Smith):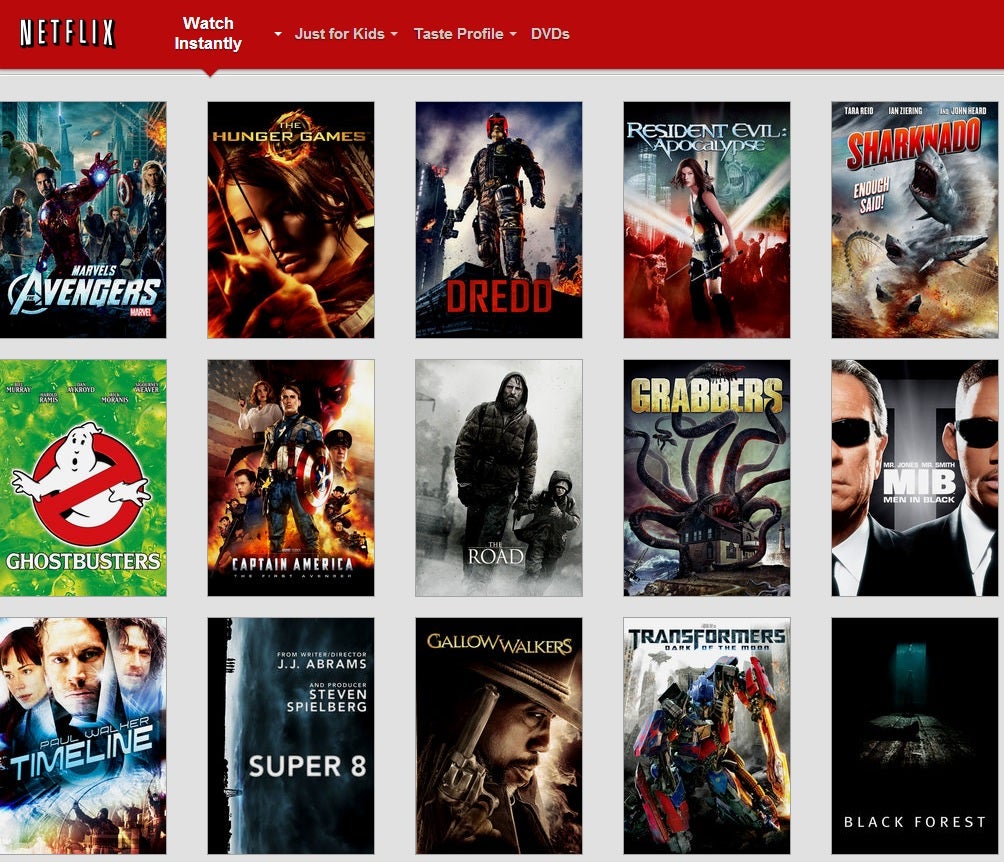 Along with millions of other people, I rely on Netflix streaming for most of my television and movie binge-watching needs. I found Shaft, The Game, The Bernie Mac Show, and 50 Cent's cinematic opus Get Rich or Die Tryin'. But no sign of The Best Man. Nor does Netflix Instant have other big-ticket items, like The Wood, starring Omar Epps and Taye Diggs. No Set It Off with Queen Latifah and Jada Pinkett Smith. No Brown Sugar, no Waiting to Exhale. Netflix doesn't even have the pretty terrible but hella enjoyable Two Can Play That Game. (And yes, I know that many of these titles are available on Amazon Prime for an additional fee. Not helpful.)
Trying to find a movie with a predominantly black cast on Netflix Instant was a struggle—and I didn't have much luck with TV shows, either. No Living Single, In Living Color, or even Family Matters. No Urkel on demand. What gives, Netflix? Is it because these titles are too "race-themed"?
Netflix couldn't possibly license every single show or movie that I personally enjoy. But it's striking that I was unable to find casts that are, you know, not a bunch of white dudes. It's a pretty short list. 
Let's talk about the best show you might never discover: A Different World, a Cosby Show spinoff about college life at a fictional, historically black college. The show was on my mind last week after hearing about the passing of Nelson Mandela. I know that sounds absurd, but a discussion about apartheid on A Different World was the first I'd ever heard of Mandela as a kid. That says a lot about my shitty public school education, sure, but it says a lot more about the kind of show A Different World was. In the episode about apartheid that I remembered so well, Kim finds out that a corporation that hadn't fully divested from South Africa funded her scholarship:
I can't think of another show, probably ever, that has done a better job of portraying college life than A Different World. It had a huge influence on how I experienced my own university education. The show pulled no punches when it came to dealing with relationships, sex, and, yes, racism. (And it should also be noted that A Different World's theme song, performed by Aretha Franklin, is the greatest of all time.) A new generation deserves to discover it.
The fact that this show, or any of the other shows and movies I looked for, is unavailable for easy viewing on Netflix is really a shame. Given the success of Netflix's original series Orange Is the New Black, a show with a mostly nonwhite female cast, why wouldn't it go after more diverse titles? 
The absence of other "black shows" (and really, that term is nonsense) on Netflix is important—it contributes to the misconception that those shows don't matter, are "low-quality," or unpopular. It disregards the fans of these shows as insignificant consumers, and limits the potential for the shows to grow new audiences.
According to Jenny McCabe, a member of Netflix's communication team, the company "has worked really hard to expand the scope of what's on Netflix," and tries to "offer … a mix that delights our members."
Maybe A Different World isn't a show Netflix members "love to watch." Maybe the licensing fees are a billion dollars. I don't know; I haven't run an in-depth economic analysis on the cost of licensing versus viewership of titles with predominately black casts. But with the success of movies like Best Man Holiday, The Butler, and 42 this year alone, it would seem I'm not the only one desperate for diversity in my entertainment options.
Meagan Hatcher-Mays is on Twitter.
Photo of Morris Chestnut via Wikimedia Commons