Here at the Daily Dot, we swap GIF images with each other every morning. Now we're looping you in. In the Morning GIF, we feature a popular—or just plain cool—GIF we found on Reddit, Canvas, or elsewhere on the Internet.
Love is not an easy thing to figure out. Sometime you have to really work at it. Or in the case of Tumblr-based artist Cindy Suen, you need to repeat the word over and over until something good or bad comes out.
That's exactly what Suen did recently for her Design for Motion class at the Savannah College of Art and Design (SCAD). 
"I had some trouble in coming up with interesting concepts for this common theme, so I just kept writing the word 'love' over and over again in my sketchbook," Suen told the Daily Dot. "Then I started to write it backwards, and I found something interesting. Love spelled backwards sounded like evil. From there, the remaining two words, live and like, just came to me naturally as I repeatedly wrote them out."
Using programs like Adobe Illustrator and Photoshop, Suen transformed her discovery into an 11 framed typographical GIF animation that reveals how much real life crossover there is between the feeling of love and the act of being evil.
Suen posted her GIF on Tumblr Wednesday where it collected more than 150 notes and was featured on the GIF tag page.
"I got so hyper for the rest of the night and even today that I could hardly concentrate on anything else! (as it is my first time ever to receive over a hundred notes on tumblr)," Suen said. "This will definitely push me to keep working harder to create cooler GIFs in the future."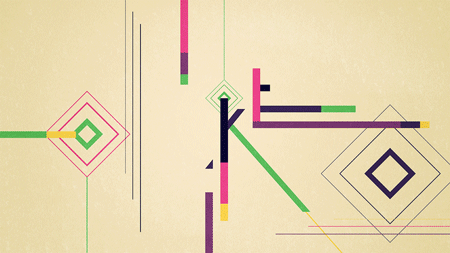 GIF via Cindy Suen/Tumblr