It's been a big week for twerking. Miley Cyrus's re-appropriation of the decades-old dance form on Sunday's VMAs launched it into the mainstream, and in the span of a few days, society reached peak twerk saturation.

Now everyone wants to claim it as an identity. 
Call me #crazy, but I am LOVING #RVTCHET identity. #Patriarchy better look out cuz theres an #edgy new way 2 perform #solidarity #TwerkTeam

— White Feminist (@WhiteFeminist) August 27, 2013
Let us count the ways.
1) The definition of "twerk" was just added to Oxford Dictionaries Online.
2) Morgan Freeman recited it this morning on HLN's Morning Express.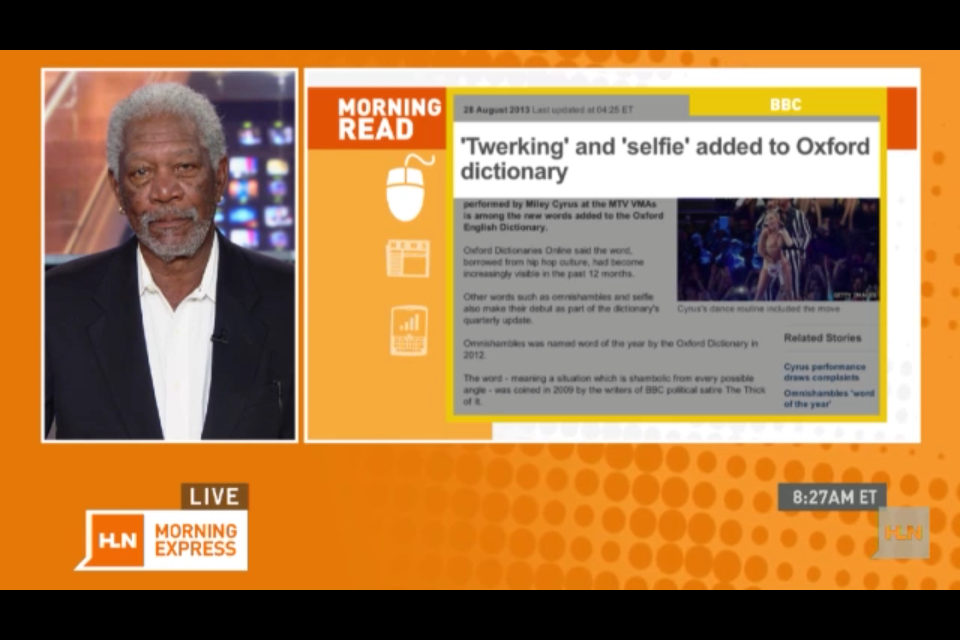 3) ABC News looked into the complexities of twerking and explained it for old people.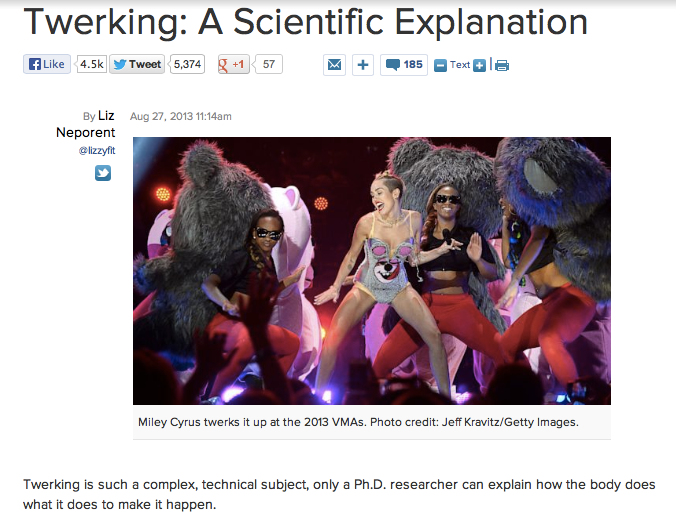 4) There is a Miley twerk quilt based on Jen Lewis's original twerk art.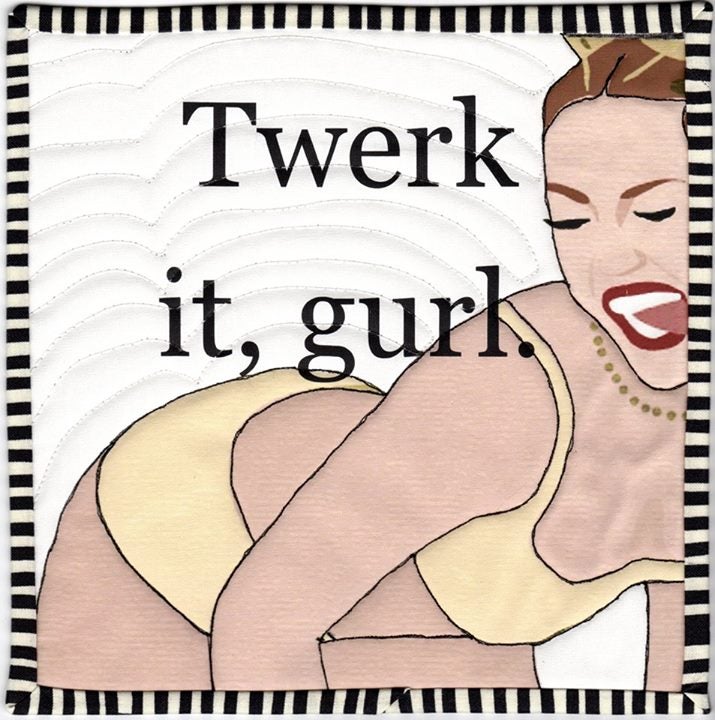 5) Cyrus has been Tumblr-fied.
6) She and Justin Bieber just released a song called "Twerk," which will extend the trend to a new generation of fans. Pop culture will co-opt another subculture, like it has for decades. 
Remember the "Harlem Shake" phenom earlier this year? With each "remake" video, the dance became less and less removed from its origins, if people cared to explore them at all. Cyrus's co-opting gave twerking more of a profile, and fellow artists voiced their opinions on her appropriation, and defended twerking's origins. The cross-cultural discourse around it is important, but it's also raised questions about how pop stars borrow culture, and when you will have to tell your mother what twerking is. 
With its profile raised, twerking will likely sputter around in the mainstream engine for a few more months. But then a new fad will take its place, like it has for decades. 
Like the tapeworm diet.
Photo via HLNTV