Margaret Thatcher, the first woman to become British Prime Minister, died Monday at age 87.
Thatcher was Prime Minister from 1979 to 1990, where she promoted denationalization of state-owned industry, presiding over the sales of British Airways and British Gas, among others. She also attacked trade unionists and championed market deregulation. Thatcher brought in tax reforms related to local governments, which led to widespread rioting and protests in 1990. 
Needless to say, her popularity among the working class was particularly low.
On Facebook, some users are planning to celebrate Thatcher's death by holding parties. Users in Galway, Ireland; Nottingham, England; and the Isle of Man are among those pledging to mark her passing with a soireé.
Take a look at the comments on one page, titled "I wiill have the biggest party ever when M. thatcher dies :)," and which hasn't shared updates since June last year.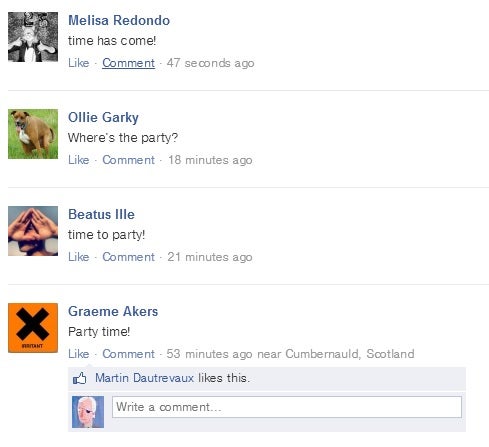 The most popular such page appears to be We're having a party when Thatcher dies, which has more than 5,100 likes. Since March 2010, it's largely subsisted on negative news about Thatcher and her legacy, along with some graphic illustrations and image macros. 
The parties were noted by the site Is Thatcher Dead Yet?, which is encouraging others to mark Thatcher's death in jubilation. (Incidentally, that site's Facebook page has more than 38,000 likes.)
That same site urged people to share their feelings on Twitter using the hashtag #nowthatchersdead. However, some Twitter users took that tag to read "now that Cher's dead." There's just a slight difference between those two women.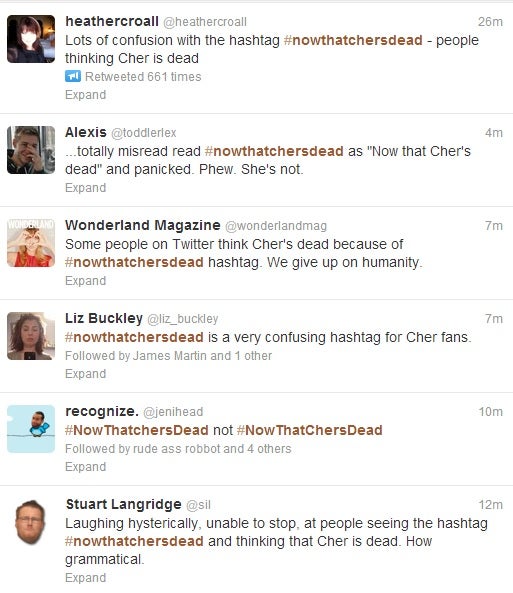 Photo by huffstutterrobertl/Flickr