A drunk guy at a Luke Bryan concert Saturday night became the biggest thing to happen to country since, well, Luke Bryan. 
As you can see, the poor fellow, filmed at Bryan's performance in Pittsburgh, had a tough time standing up. Frankly, it's a wonder we didn't see anybody #drunkguying on Tumblr this weekend.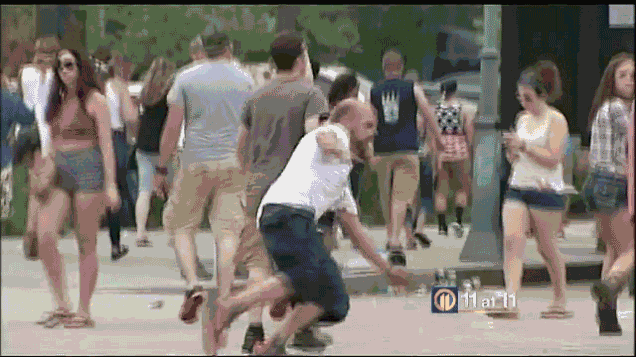 Advocates for the Memeing of All Things could find consolation in this WWE remix. The 25-second voiceover features none other than famed WWE announcer Jim Ross, and one reference to the ring's floor being likened to concrete. 
This all comes thanks to the Pittsburgh meme factory Benstonium, whose memed everything from Miley Cyrus and Tom Brady to those classic Coors Light press conference commercials.
Gif via Deadspin | Photo via Benstonium