Fans of the singer Lorde may remember back in 2017 when she was accused of running a secret Instagram page dedicated to reviewing onion rings.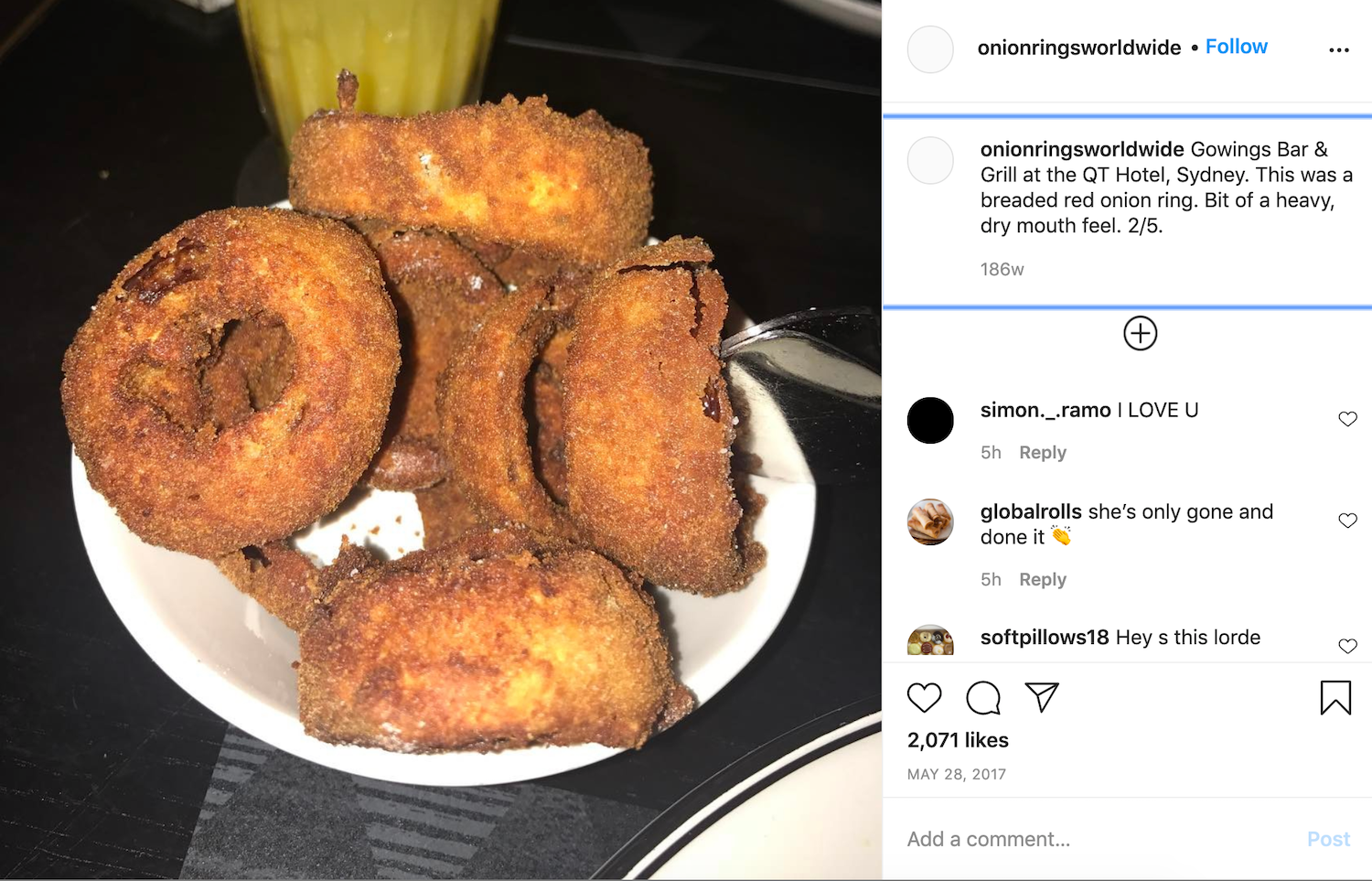 Though Lorde never actually admitted to running the page, all signs pointed to the singer as the anonymous source behind it—and the shutting down of the account soon after its discovery all but confirmed it for most readers.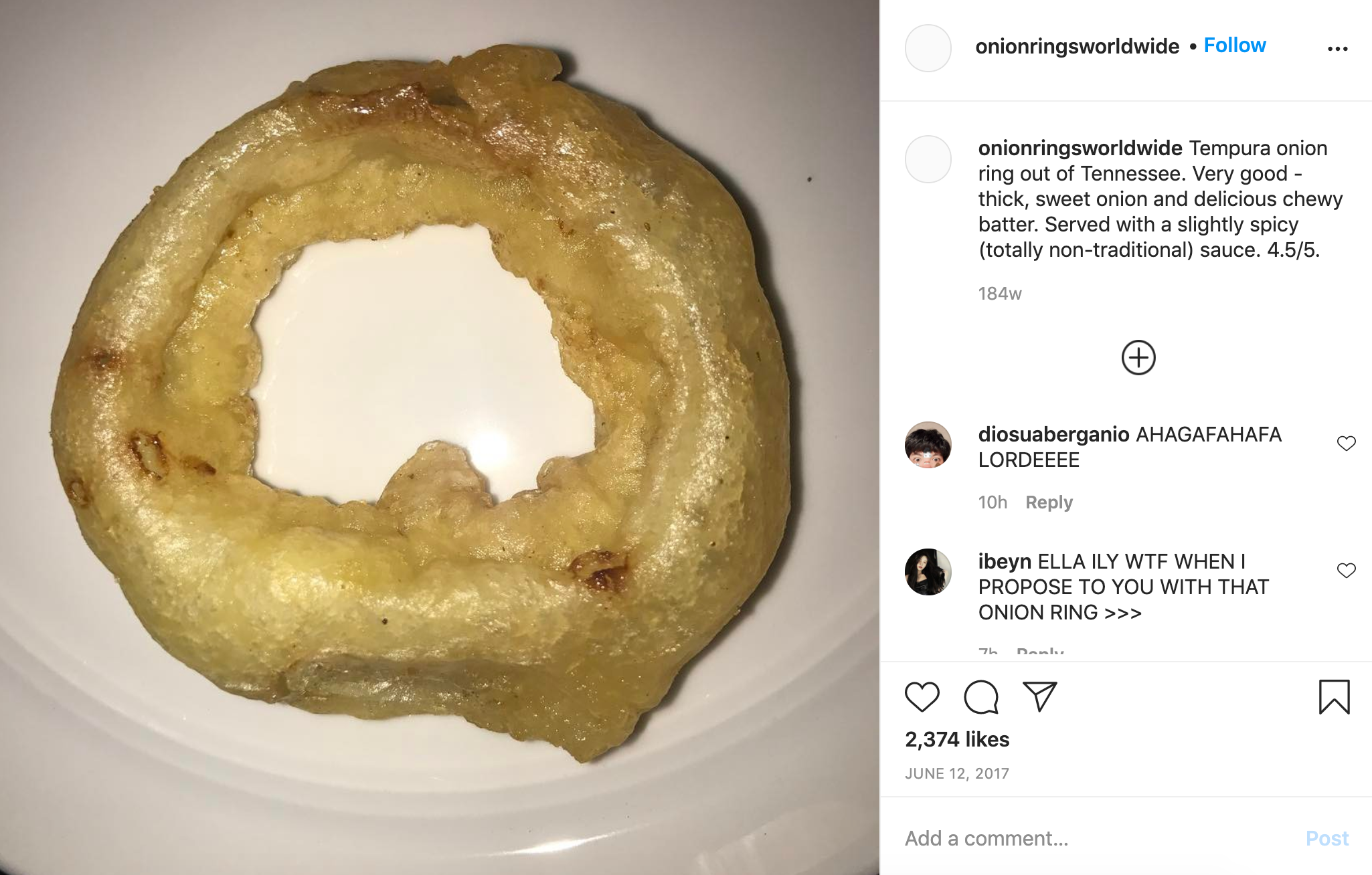 That was it for the next two and a half years, until, on Dec. 20, the Instagram was back. Kicking things off with a brand new post captioned "Don't call it a crumb back."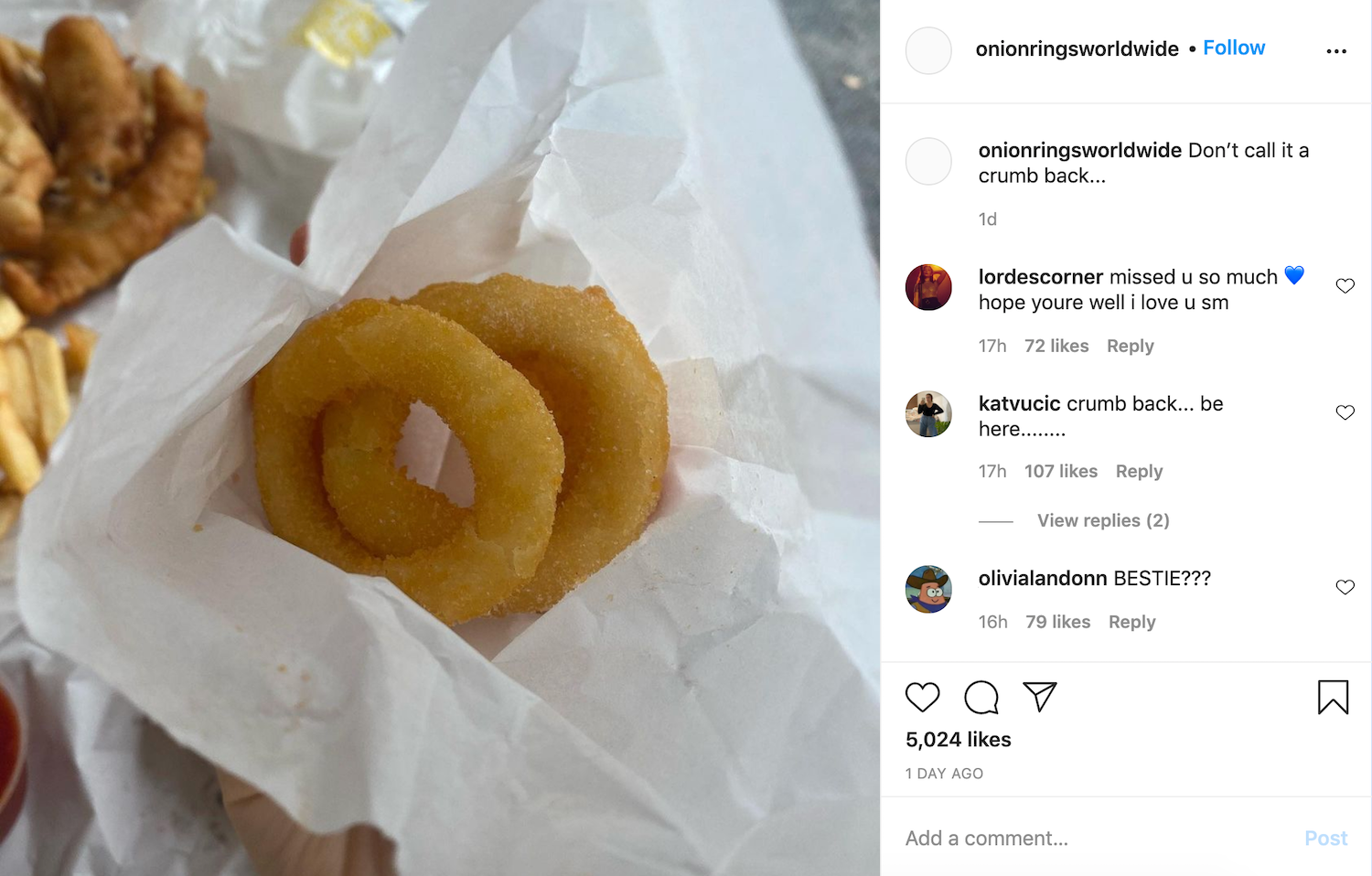 A later post made the same day gave further information on her crunchy, beer-battered comeback. Accompanying a picture of some fish and chip shop spoils, Probably Lorde said:
I've got to be honest with you, this reviewer stopped ordering onion rings after her identity was leaked to the press in the great debacle of 2017. I'd get a smile and a wink from waitstaff— it got embarrassing, you know? But it occurred to me that some things are too good to let the internet spoil. Which brings us to the Crusty Crab fish and chip shop in beautiful Russell. Really good ring, sort of a reconstituted onion pulp situation but it conjured a Proustian nostalgia for days past.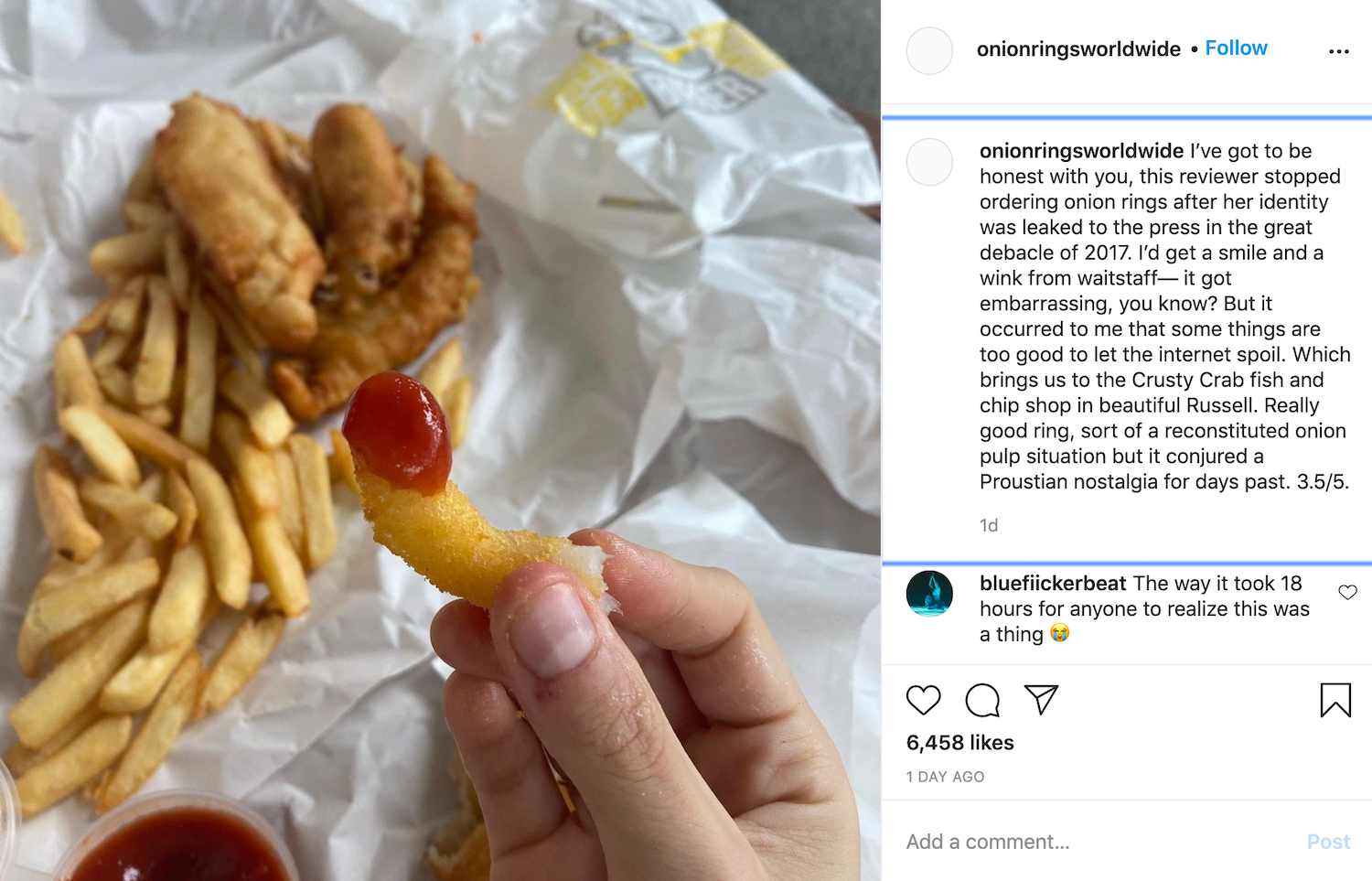 It seems that, like a lot of us, the hellscape of 2020 has made Probably Lorde re-evaluate her priorities—and having fun with delicious onion rings definitely won out over caring what people think. She rounded off her day of spree posting with one more onion ring review, this time while still at the John Dory Takeaway, according to the location she tagged on the post.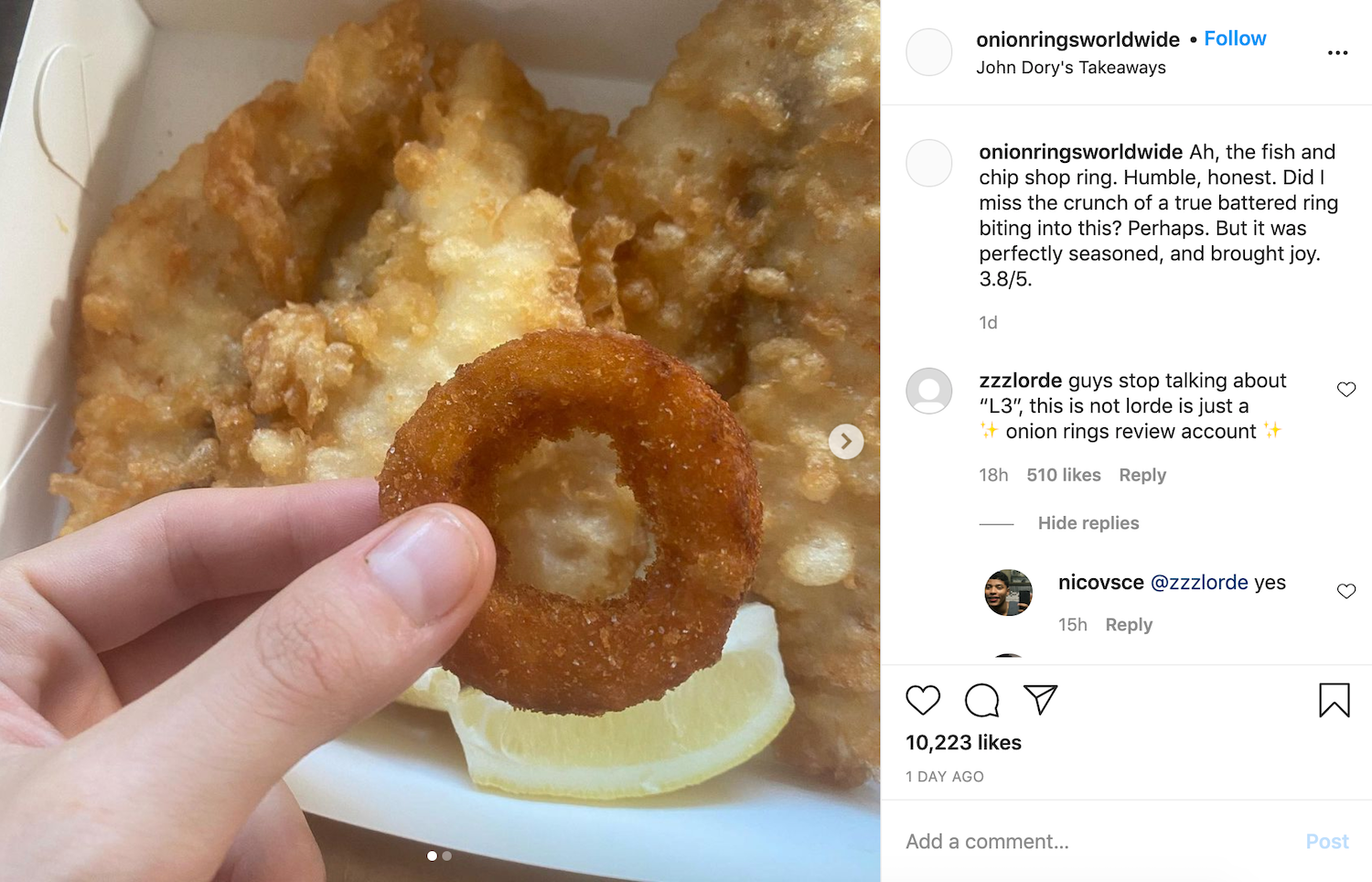 Of course, we still have no official confirmation that it is actually Lorde running the Instagram, but try telling the fans that.
Holidays 2020: Expectation vs. reality
The Daily Dot receives payment for sponsored content. Interested in promoting your brand or product? Email us at [email protected] to learn more.