Last night, Lil Nas X won what he said was his first-ever award. He and Billy Ray Cyrus won Song of the Year at the VMAs for their remix of Nas' crossover hit "Old Town Road". The pair appeared on stage together to accept the award with Nas already turning heads in his bright red cowboy suit. After thanking Cyrus, Nas announced he had "a little speech" and proceeded to take out a scroll that was long enough to hit the floor with an audible thud when it was unraveled.
https://twitter.com/MTV/status/1166175123692544001
Lizzo's reaction said it all.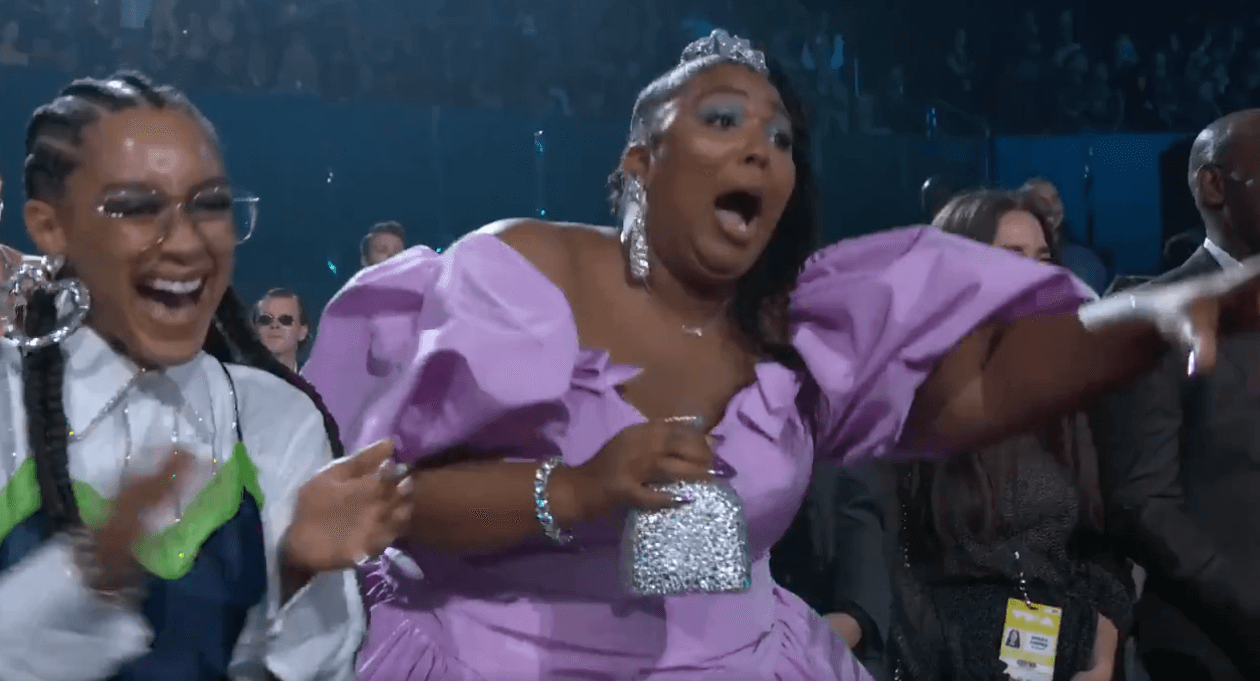 Nas didn't actually end up reading from the scroll, and in fact, it looked as if it was just blank paper. Cyrus then took over to give a more standard acceptance speech, thanking God and the fans.
Much like everything else Lil Nas X does, the scroll moment instantly became a meme.
No one:

Absolutely no one:

Not a single soul:

Me when someone asks what I did this weekend: @LilNasX #VMAs @vmas #MTVVMAs pic.twitter.com/SWjVeBt1SE

— GIPHY Identity (@GIPHYIdentity) August 27, 2019
Me leaving CVS like… @LilNasX #VMAs pic.twitter.com/V9k79VGpc3

— caitlyn colombi (@CaitlynC12) August 27, 2019
me getting ready to explain why i don't deserve happiness:pic.twitter.com/CtSJE2eqD9

— Lucy Diavolo (@SatansJacuzzi) August 27, 2019
lil nas x like pic.twitter.com/1Uj9ES4tqd

— jos #votebernie (@killreylo) August 27, 2019
Me opening The Cheesecake Factory Menu: pic.twitter.com/20iRNqJMct

— Americana at Brand Memes (@americanamemes) August 27, 2019
When anyone asks me to show them the receipts: @LilNasX #VMAs pic.twitter.com/FWJN5IuAe8

— MTV (@MTV) August 27, 2019
https://twitter.com/the412kid_/status/1166170958354362368
Nas not only had a big win last night, he also had a big performance. After satirizing his own song with a video showing a future where he's president in the year 2079 and the world is celebrating the 3,162nd remix of "Old Town Road," Nas launched into the song "Panini" complete with futuristic outfits and visual effects.
No one is better at creating viral moments than Lil Nas X, and he always seems to have another surprise up his sleeve. We're guessing this won't be his last major award, and it definitely won't be his last meme.
READ MORE: