You wouldn't think a parrot would prove a genuine challenge for Led Zeppelin singer Robert Plant, but this Green Amazon Parrot definitely gave him a run for his money in a video that's absolutely captured Twitter's collective hearts.
In the video, the parrot's owner starts playing the Zeppelin classic "Stairway To Heaven" on an acoustic 12-string guitar. The parrot quickly joins in, seemingly warming up by whistling before full-on belting Robert Plant's part to his person's honestly flawless accompaniment.



Though the parrot doesn't seem to have figured out the actual words to the song yet (and to be fair, he is a parrot, it's already a lot), some fans say it doesn't matter, getting in a cheeky jab at Plant in the process.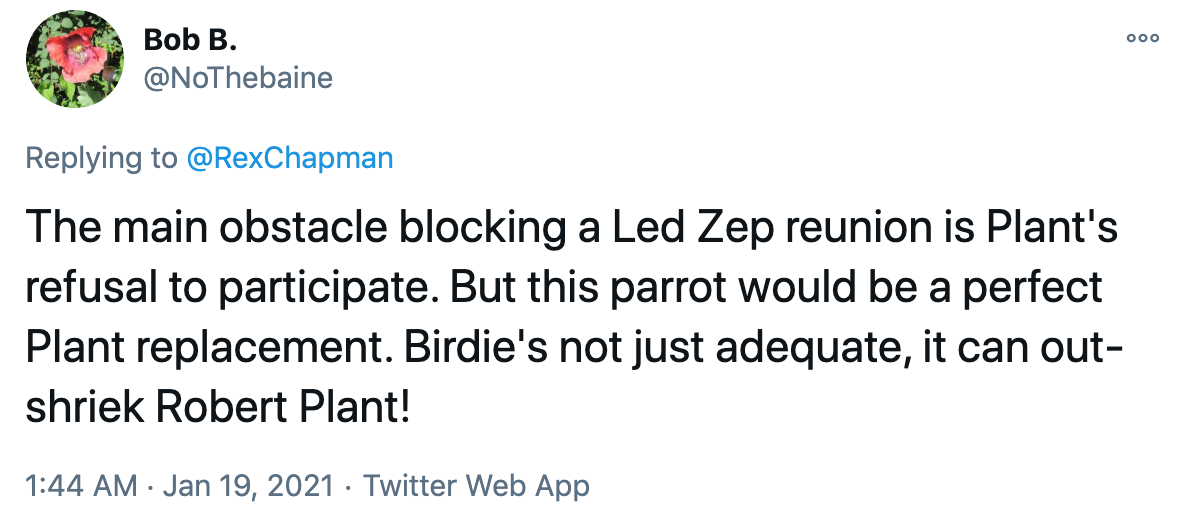 While this little green guy is clearly very talented, he's not alone in his avian vocal skills. The follow-up tweets are full of stories about adorable, funny and very talented little birds getting up to all sorts of shenanigans.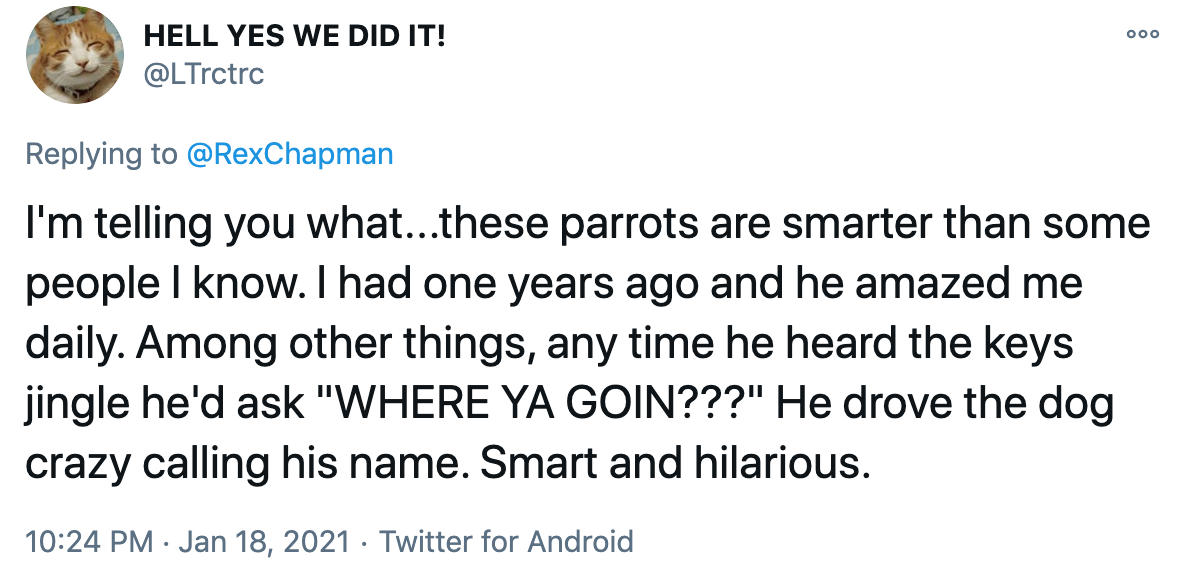 The original video appears to be from April 2020 or earlier, but clearly, everyone needed some extremely earnest content right now.