To future Internet historians: Mark 2013 down as the year a meme (partially) got a teenager arrested.
Koen Attard, 19, was arrested Sunday for having a friend in the passenger seat take pictures of him while he was doing donuts and outrunning police in his silver Ford sedan. 
His luck ran out when he crashed the car into a gutter in Direk, a northern town of Australia's Adelaide region, and was arrested.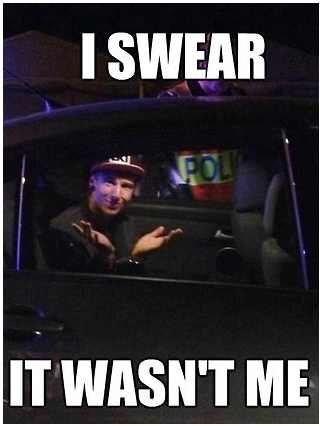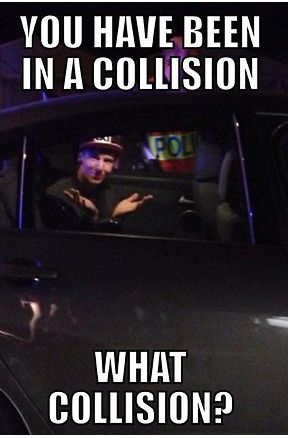 Posing for his friend's camera, Attard altered a photo of himself sitting in the back of a police car into a meme on Facebook. In one meme, he was handcuffed and shrugging with the blocky letters proclaiming "I swear, it wasn't me."
According to the Advertiser, he told the arresting officer he tried to outrun them because Attard thought he would be victorious. The comments were pulled after the newspaper approached him about it and dissociated himself with the memes.
"There's nothing to mock the police about … they are doing their job," said Attard, presumably making an about-face. "I didn't want anyone really knowing about (the incident) … but I know some photographs have been posted."
Attard, who leads a racy presence on Facebook including posting not-safe-for-work memes on his page, said he was part of a "car cruise," a covert meeting of teenagers who show off their souped-up cars and race one another. 
"Everyone got out of there pretty quick when the cops came," said Attard. He was charged with driving in dangerous manner and failing to stop. 
Attard seemed to rebound quickly. Post-arrest, he asked on Facebook, "Hey girls I'm feeling a little depressed about my car :( any of you keen on a orgy?"
Photo via Koen Attard/Facebook