Good scare pranks can terrify you even if you're watching them through a computer screen. And this killer clown prank video has it all: a murderous clown, maniacal laughter, fountains of blood and terrified people. 
The prank is the work of Italian prank channel DM Pranks. Known for viral videos such as "Dropping cocaine in public" and "Zombie axe attack prank," the pranksters have stepped things up with a giant wooden mallet, fake blood and a clown outfit. 
Many viewers have wondered just how the pair get away with their terrifying pranks. Well, it looks like they nearly didn't. At the end of the video, one man is seen holding what appears to be a sheafed knife after the evil clown appeared at a gas station.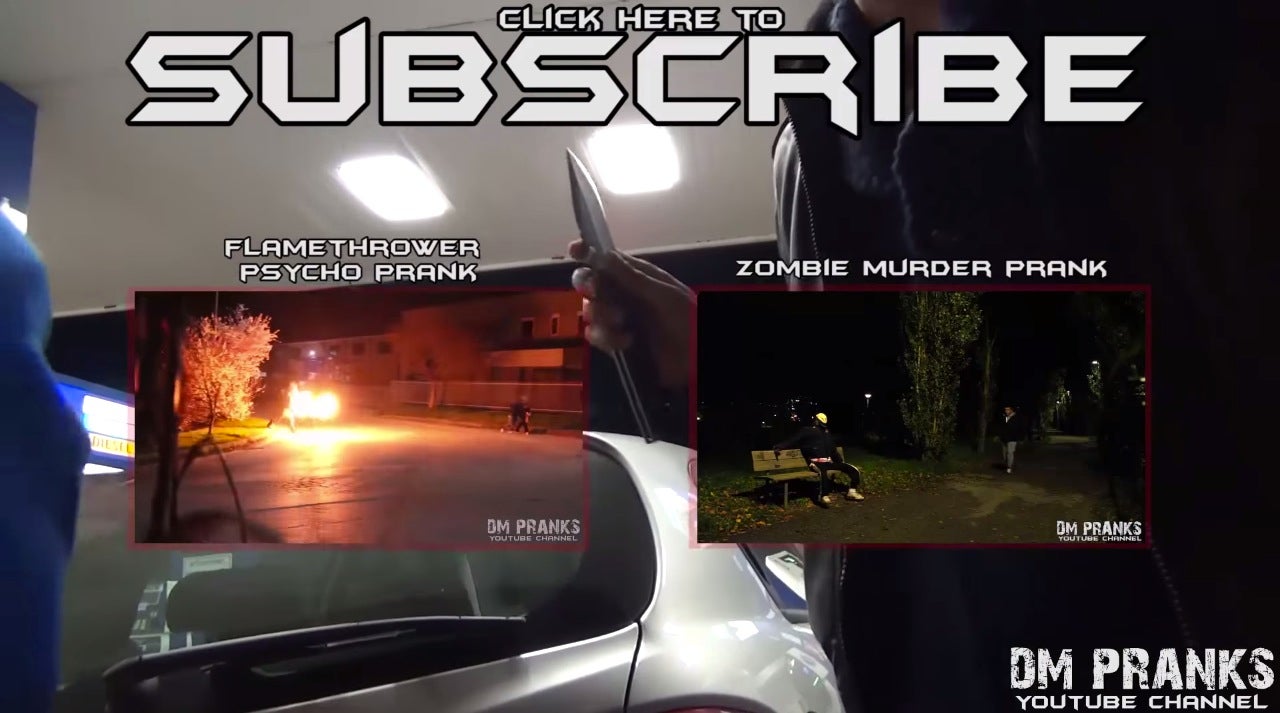 One unhappy prank victim is seen brandishing what appears to be a sheafed knife at the end of the video.
Screenshot via DmPranksProductions / YouTube