What do Taylor Swift, Selena Gomez, and the Jonas Brothers have in common?
They have all been the subject of 4chan's latest vote rigging obsession, perpetrated by members of its random imageboard /b/, a photo forum responsible for high profile pranks and a penchant for pornography.
Since July 15, /b/ has tried desperately to have a slovenly-looking fellow named Charles meet each of these celebrities so he can sniff their hair.
This whole @taylorswift13 thing has me down, but all you kids have been awesome champions. pic.twitter.com/sFdBwG0PLT

— Charles Z. (@cgz79) July 20, 2013
/b/ has successfully infiltrated these contests by allegedly running scripts to automate the voting process on contests sponsored by Boston's Kiss 108FM and New York's Z100, which are both owned by Clear Channel.
In each of the contests, /b/ helped Charles reach one of the top six spots before the radio stations had to prematurely shut down voting.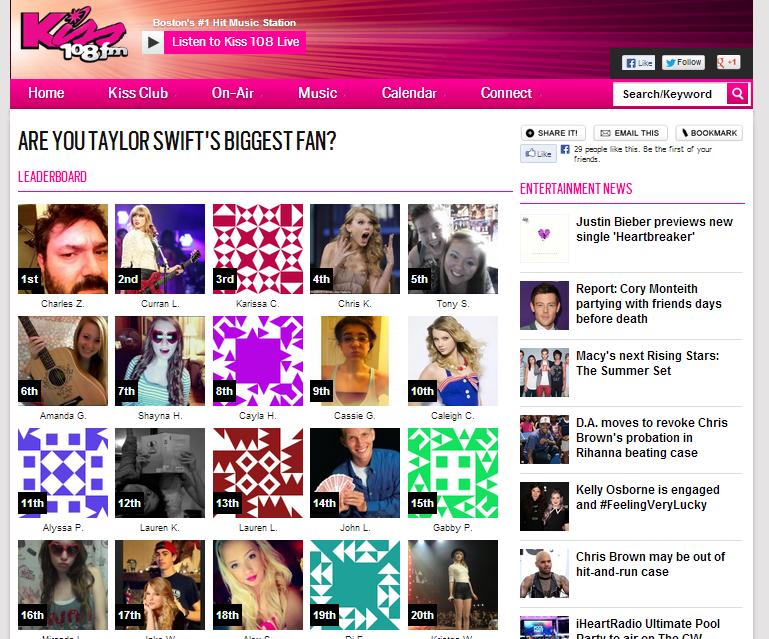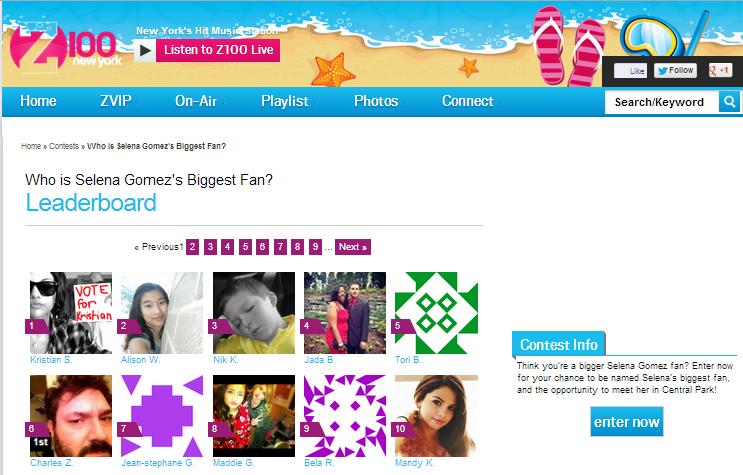 After the Z100 contest to meet Gomez was cancelled Monday, 24 hours early, /b/ switched its focus to a Z100 contest to have one lucky person hang with the Jonas Brothers in "their Z Lounge Lunchtime Event on Thursday, July 25, then MEET them – and later that night, watch their show from amazing upfront seats at the PNC Bank Arts Center," the radio station stated. 
This Jonas Brothers contest ultimately befell the same fate as Gomez's and Swift's. It was cancelled sometime Tuesday morning with about a day left, with Z100 issuing the exact same response they posted after Gomez's contest was cancelled Monday. Kiss 108FM provided a little bit more detail after axing Swift's contest Saturday, admitting that the integrity of its voting system had been compromised.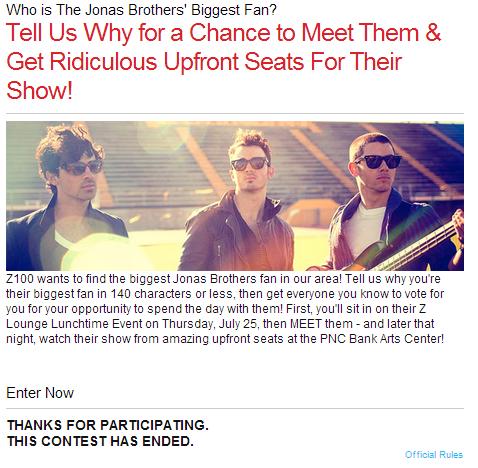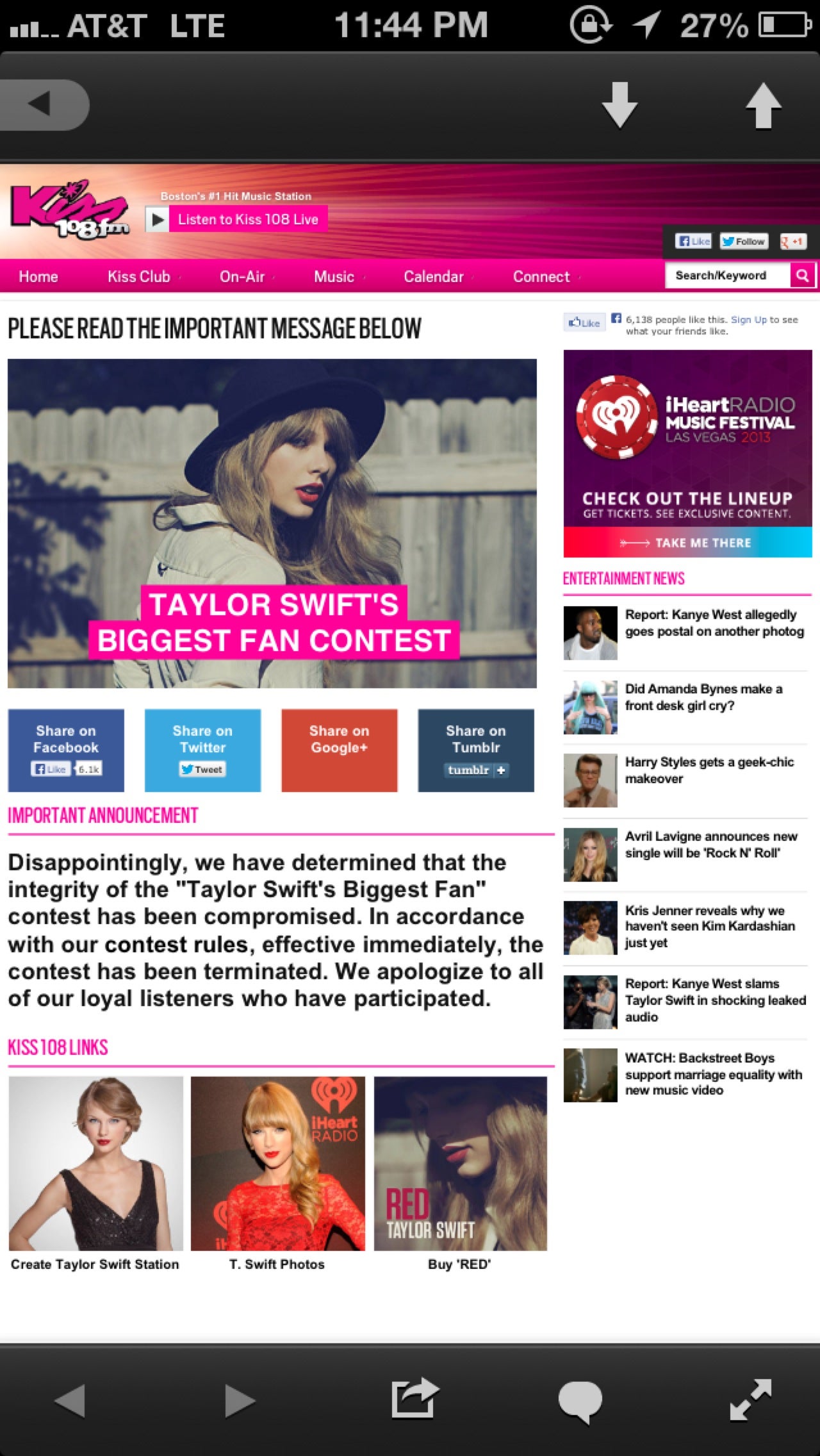 /b/ was apparently so upset over the cancellation of the contests that it temporarily took down about 850 websites belonging to Clear Channel's radio stations. It is unclear whether the takedowns were deliberate or part of /b/'s ongoing attempts to have Charles win a contest. 
Nevertheless, /b/ was more than happy to revel in the result.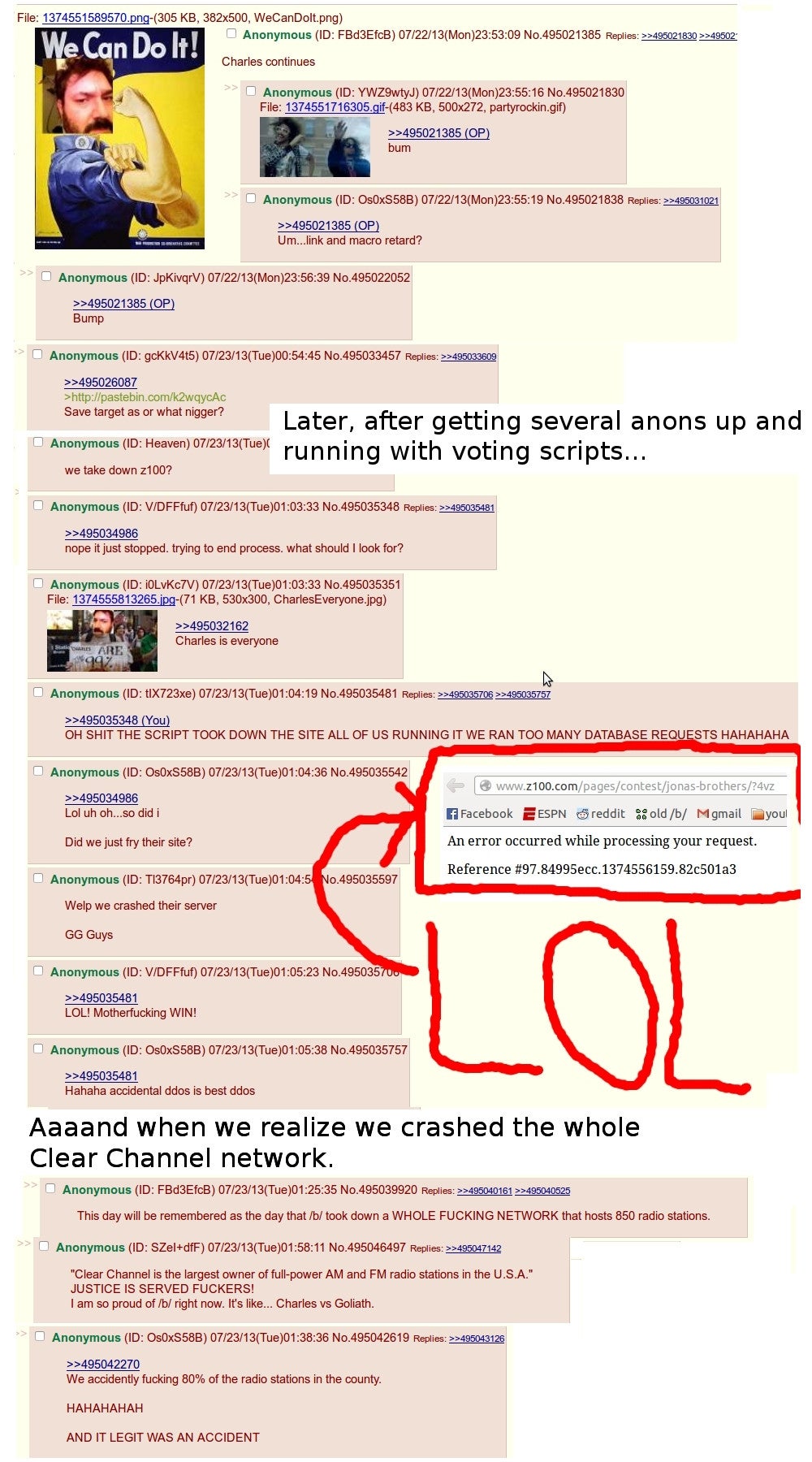 Photo by nostri-imago/Flickr