When taking to the Internet to seek out a roommate, there are certain characteristics you want potential co-renters to have. Maybe you want them to be quiet. Maybe you want cat lovers. Maybe you want only girls.
And maybe you want someone who looks like Uncle Jesse from Full House.
One Craigslist user is offering space in his Chicago apartment only to tenants resembling John Stamos' beloved, mulleted character from the 1980s sitcom. The lucky winner (if you want to call him that) will share the space with "two 30 year old dudes," one of whom has recently had a daughter.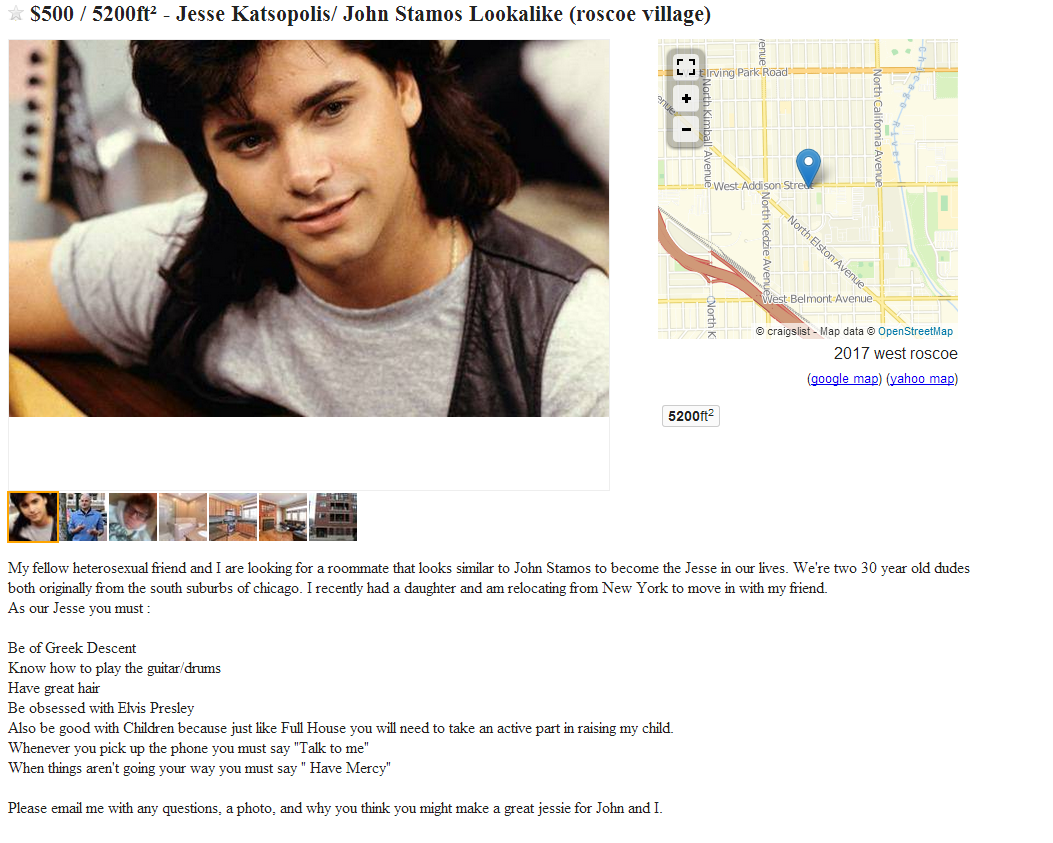 Click for a larger image.
Greek descent, an obsession with Elvis Presley, and the ability to play both guitar and drums are all requirements. The ad doesn't describe the other "dudes," but it's likely that one is an obsessive-compulsive neat-freak while the other is a wannabe comedian who has his own woodchuck puppet.
A mullet is optional, but encouraged.
Photo via Josh Hallett/Flickr