Years ago, Jeff Goldblum had a vested interest in your bowel movements.
Before memes became ubiquitous in the mid-2000s, they were simply nondescript or nonsensical images and unsourced video clips, spread out on various community websites.
Memes would circulate, but without the social-sharing power of Facebook and Reddit, their subjects never became megastars. 
Pre-Facebook, this meme ruled because it was posted and reposted on actual walls.
Its success required a dedicated real-life effort, printer ink, tape, and thousands of public restrooms.
This is Jeff Goldblum Is Watching You Poop.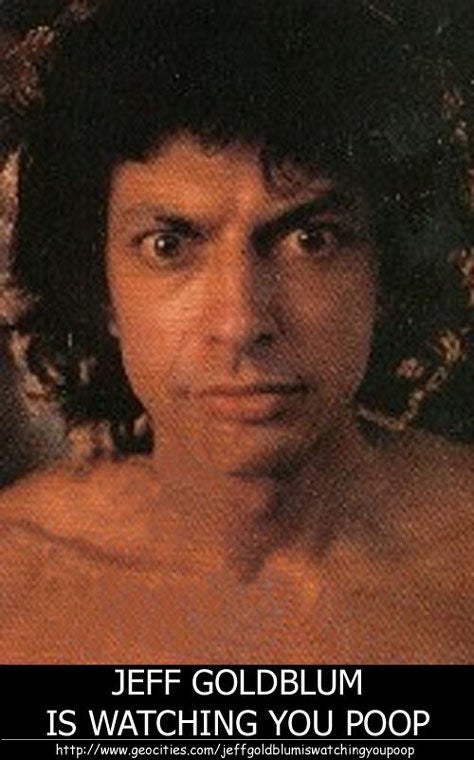 Capturing a still from Goldblum's 1986 film The Fly, Jeff Goldblum Is Watching You Poop dates back to a 2002 Geocities page, according to Know Your Meme. While it seems inspired, it actually predates Ceiling Cat Is Watching You Masturbate.
At the time, the meme didn't make much sense: Back in 2002, before mobile phones made toilet browsing a necessity, computers seldom entered the bathroom. But the image macro was printed out and hung in restrooms everywhere. 
I personally have one in my own bathroom, perfectly eye-level with anyone who sits down on the toilet. No, really: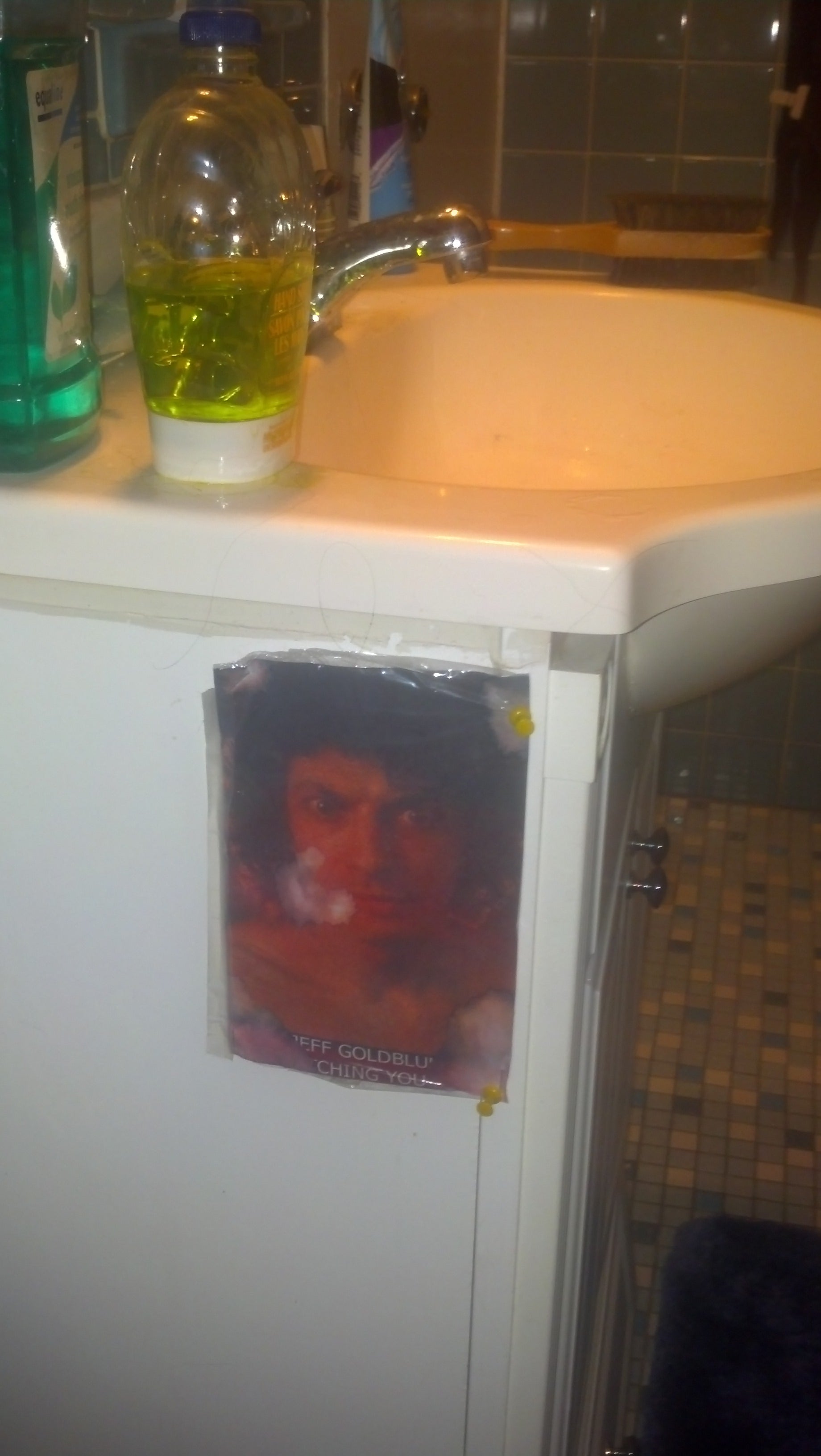 As Goldblum's fascination with your poo became widely circulated, it of course spawned spinoff images. The most well-known of these was Christopher Walken Is Watching You Pee: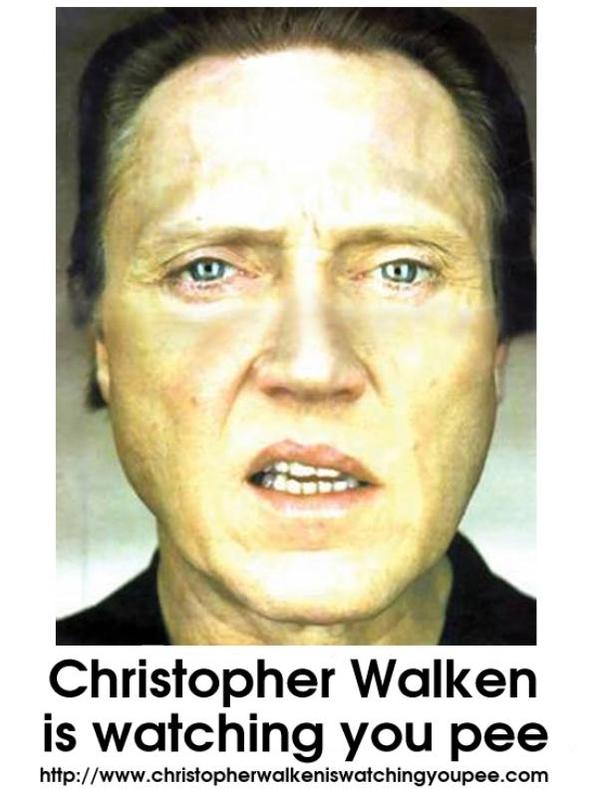 While Goldblum and Walken reigned supreme among the actors witnessing the production of excrement, many others temporarily joined their ranks.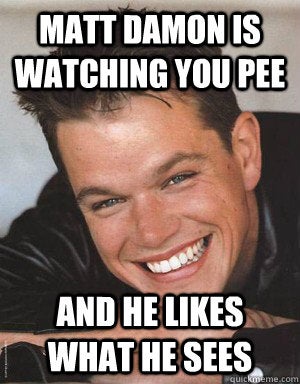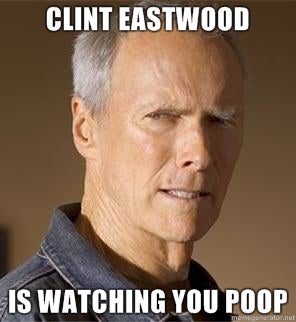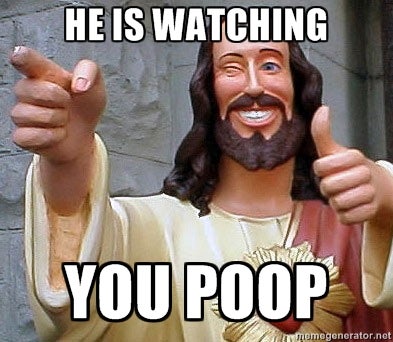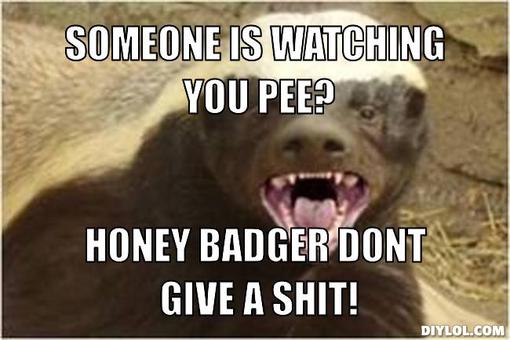 Photos via christopherwalkeniswatchingyoupee, quickmeme, androgynouskelly.com, memegenerator, diylol.com