Expert gumshoes have identified the woman who thoroughly creeped out the Internet with her video auditioning to be Justin Bieber's "Girlfriend" and inspired the Overly Attached Girlfriend meme.
The Know Your Meme sleuths originally pegged her as 20-year-old Laina Walker—though on Twitter she has denied that is her real last name.
In fact, Overly Attached Girlfriend is Laina Morris, a 21-year-old former journalism student at the University of North Texas, according to NT Daily. 
"I'm always amused by the @OvrlyAttachdGF tweets. Then I realize my face is associated with it and I'm slightly disturbed. Still awesome," Morris tweeted Saturday. "Before I agree to marry all of you, I'm going to need all of the engagement rings first. Preferably ones that can be sold for lots of money."
In less than a week, Morris has collected more than 12,000 followers on Twitter.
Morris became Internet famous on June 7, after her hilariously unsettling fan video for Bieber's "Girlfriend" spawned hundreds of memes. The video was submitted on YouTube for a contest to be featured in a commercial for Bieber's new perfume, aptly titled "Girlfriend," due out today, the New York Times reported.
Morris followed up the success of "Girlfriend" with a creepy cover of Carly Rae Jepsen's "Call Me Maybe." Since its release Monday, the video has collected four million views.
Tomorrow is Morris's birthday and if all goes according to plan, it'll be a scary good one.
"If you all pitch in a couple dollars each, you could totally buy me a Kia Soul. I promise I'll tweet 'Thank you,'" Morris tweeted. "@Audi Are you going to give me an offer I can't refuse? I'm in love with Kia Souls!"
The official Audi account tweeted the following photo in response.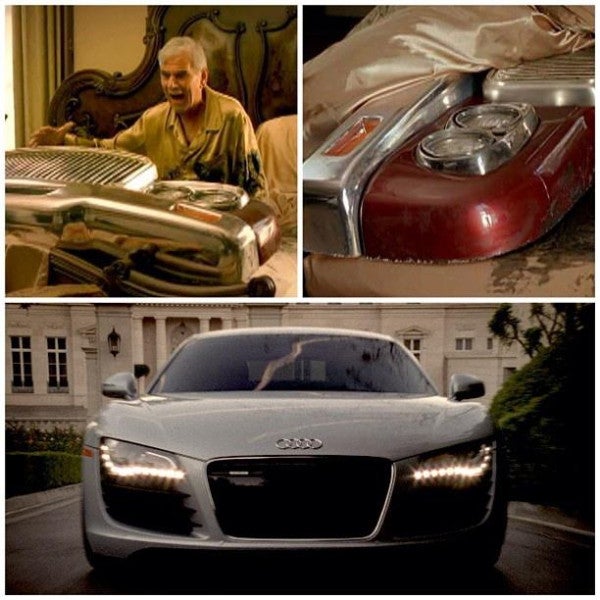 Correction: The Daily Dot originally reported that Overly Attached Girlfriend was identified as Laina Walker. Her name is Laina Morris. This story has been changed to reflect that finding. We regret the error.   
Photo via Know Your Meme