Outside of pictures of adorable kittens, there are two things the Internet loves: GIFs and excess. Much like how Reese's Peanut Butter Cups mixed together peanut butter and chocolate to great effect, Internetfart.net takes the Internet's passion for GIFs to its logical extreme.
The site has a large collection of GIFs and plays them in giant, randomly generated pile. The effect is one where Miley Cyrus, President Obama, Honey Boo Boo, a cadre of Disney characters, and even more Miley melt together into a melange of pop-culture associations so context-free that viewers can't help but start to look for meaning amidst the chaos.
For example:
Is the positioning of Korean rap superstar Psy riding a pistachio from a nearly forgotten Super Bowl commercial next to Dory from Finding Nemo a commentary on how commercialization of art makes artists forget the true reason they started creating in the first place?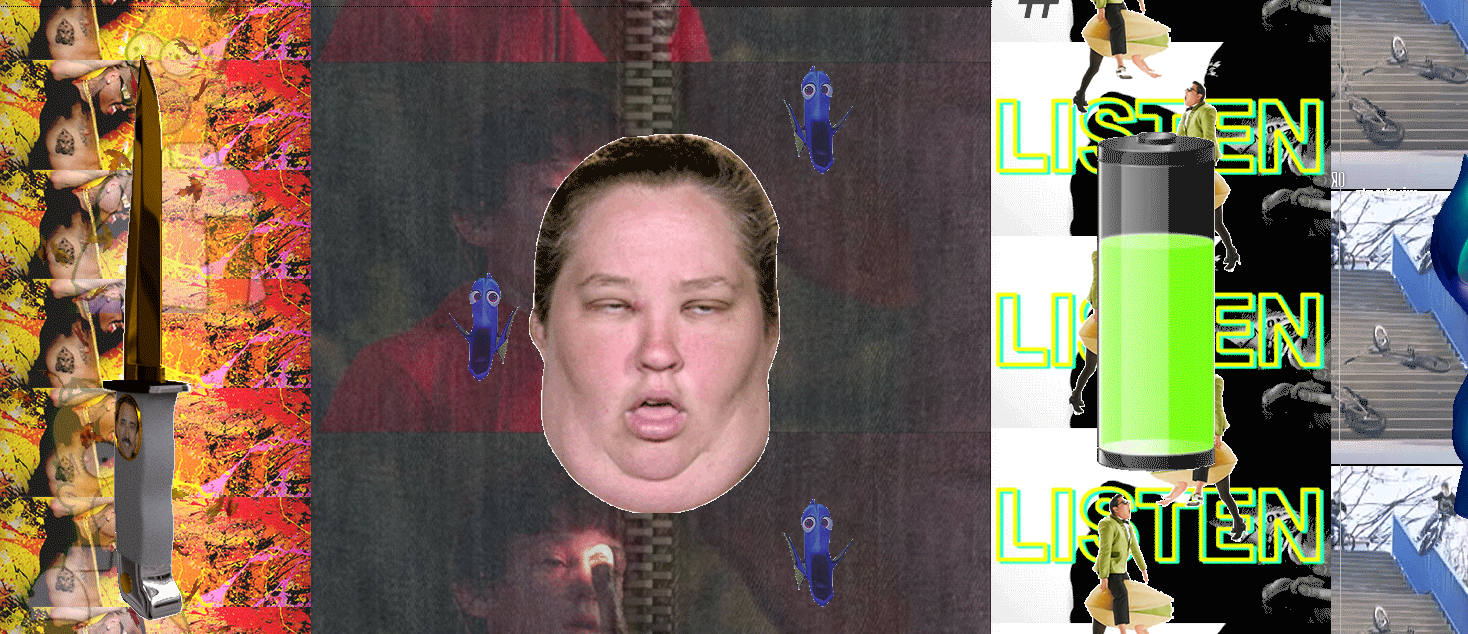 Is Lisa Simpson dancing over scrolling text reading, "I don't need you I have the Internet," a provocative argument for embracing how technology liberates us from direct human contact?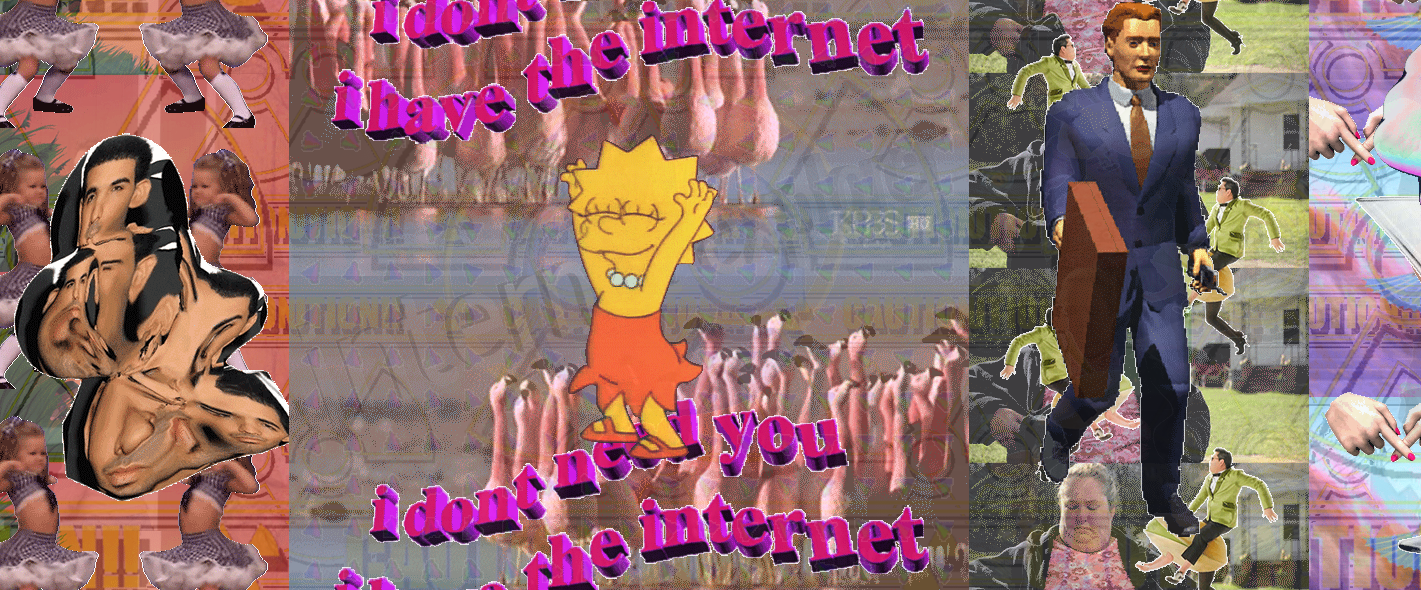 Does the juxtaposition of President Obama delivering the State of the Union address and a dancing Carlton from The Fresh Prince of Bel-Air suggest that, in order for African-Americans to be successful at the highest levels of American society, they are expected to shed many authentic aspects of black culture?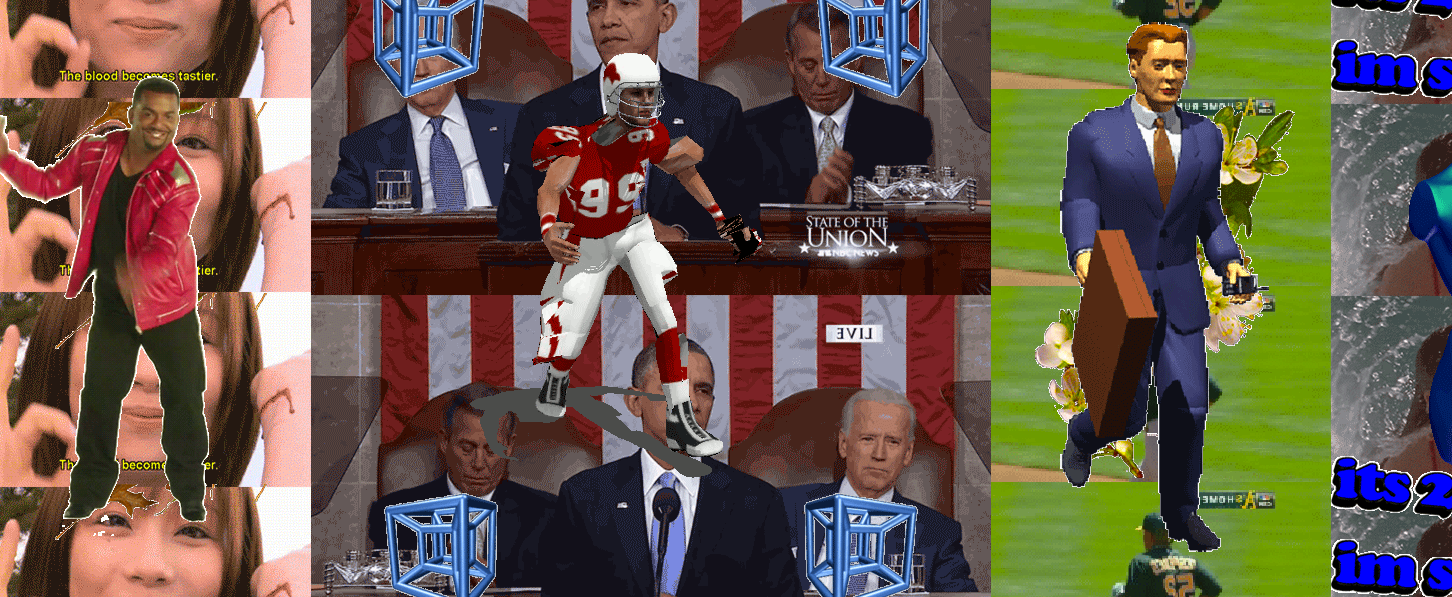 More importantly, is President Obama really Spider-Man?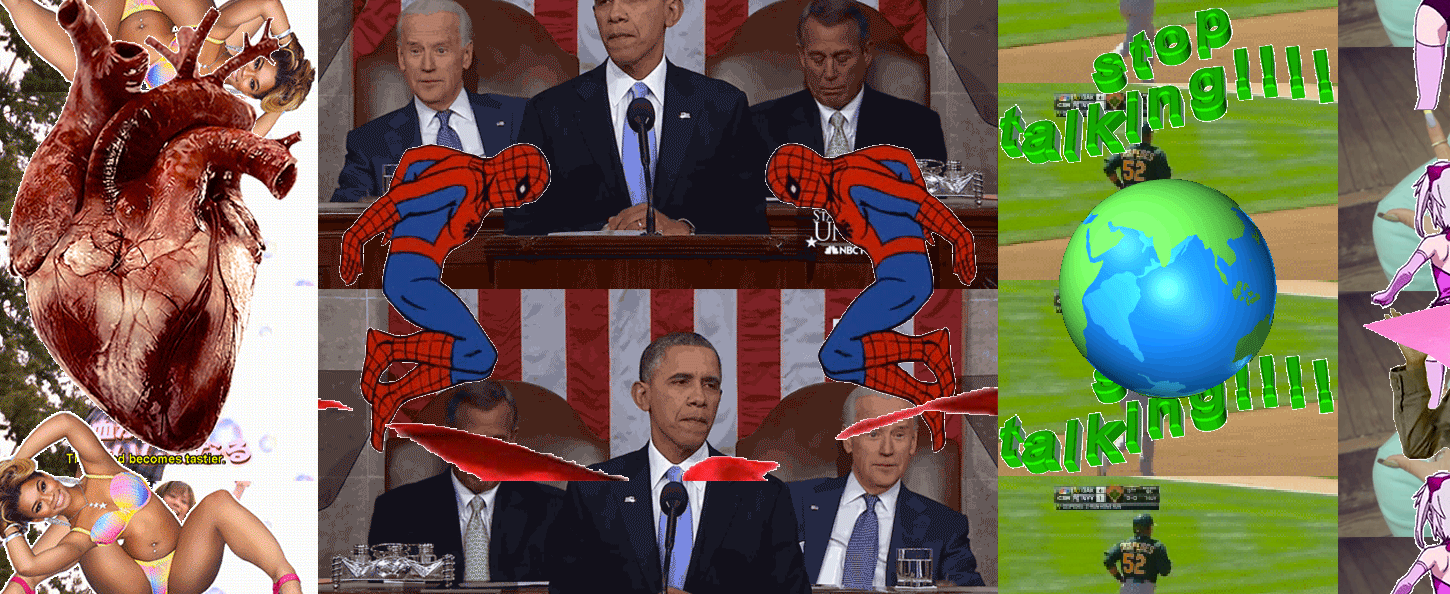 The longer you let Internetfart.net hypnotically envelop your entire existence, the more these sorts of questions pop into your head. At least, until the flood of GIFs makes everything up there melt into a pile of goo. It's a metaphor, probably.
Also, since Internetfart.net is constantly loading dozens of animated GIFs at once, actually viewing the site for a sustained period of time is a guaranteed recipe for making your Web browser particularly unhappy. The site comes with its own soundtrack. Unsurprisingly, based on its hyperactive mashup aesthetic, that soundtrack is hyperactive mashup DJ Girl Talk's seminal album, Night Ripper.
Internetfart.net may be a weird thing, but there's also a very deliberate, surprisingly political message behind it. As the site's about page attests:
#INTERNETFART is an inspired experimental digital art project displaying six columns of ever-changing, random gif combinations. Curated and set to music, #INTERNETFART is meant to question copyright laws as well as the validity of digital pieces as fine art.
Sure, that sounds about right. If Andy Warhol was still alive in 2014, this is exactly what he'd be doing.
Photo via Internetfart.net