Welcome to the Friday edition of Internet Insider, where we dissect the week online. Today:
Movies are back

Chrissy Teigen sorry for cyberbullying teen reality star

Italy's exiled royal house… and the teen influencer they've named future queen
Sign up to receive this newsletter in your inbox.
---
BREAK THE INTERNET
We're about to begin summer blockbuster season
"Movies are back."
I first saw the phrase used sarcastically, but now people really mean it when they say it thanks to theaters opening across the country and, well, new movies actually being released in those theaters.
A lot of us have not set foot in a theater in quite a while and we're about to get flooded with a slew of highly anticipated new releases, including The Green Knight (shown above), Zola, In the Heights, Black Widow, and F9.
What will social media look like once people start to regularly return to movie theaters? Will we see a rash of memes post-opening weekend like we did for the last two Avengers films?
Will we see threads of people live-tweeting a film-going experience?
Personally, I'm looking forward to chaotic Letterboxd reviews that mention audience reactions. People huffily leaving a movie 20 minutes in—or the entire theater clapping at a happy moment? I can't wait.
—Tiffany Kelly, culture editor
---
SPONSORED
Babbel makes learning a new language easy and fast
Want to speak a new language in three weeks? The top selling-language app in the market, Babbel, offers immersive lessons designed to be fun and quick.
In just 10 minutes a day, you'll learn the words, phrases and cultural context you need to have real conversations. For a limited time, you can get 55% off your subscription, and your first lesson is free! Start your learning journey today with Babbel.
---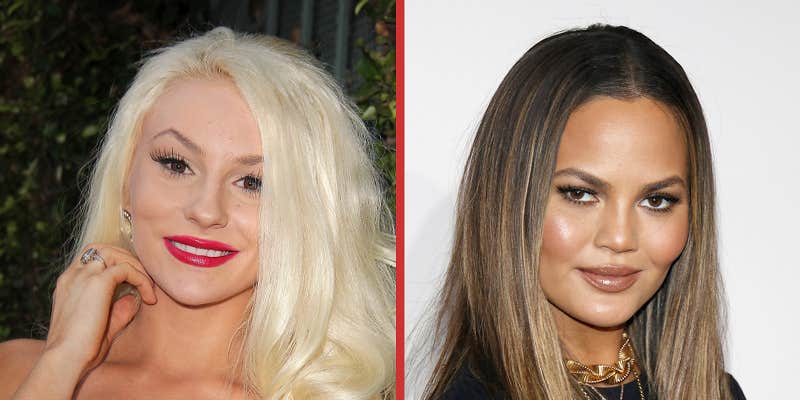 CELEBRITIES
Chrissy Teigen sorry for cyberbullying teen reality star
Courtney Stodden rose to fame in 2011, after marrying 51-year-old actor Doug Hutchison at the age of 16. Ten years on, Stodden is reevaluating their 10-year career as a reality TV star—including the cruel and exploitative treatment they faced as a teenager in the public eye.
According to Stodden, TV personality Chrissy Teigen harassed them on Twitter during the early years of their fame.
"She wouldn't just publicly tweet about wanting me to take 'a dirt nap' but would privately DM me and tell me to kill myself," said Stodden. "Things like 'I can't wait for you to die.'"
On Wednesday, Teigen publicly apologized for her past tweets about Stodden, saying, "I'm mortified and sad at who I used to be. I was an insecure, attention seeking troll. I am ashamed and completely embarrassed at my behavior."
Some people were not buying the apology.
—Gavia Baker-Whitelaw, staff writer
---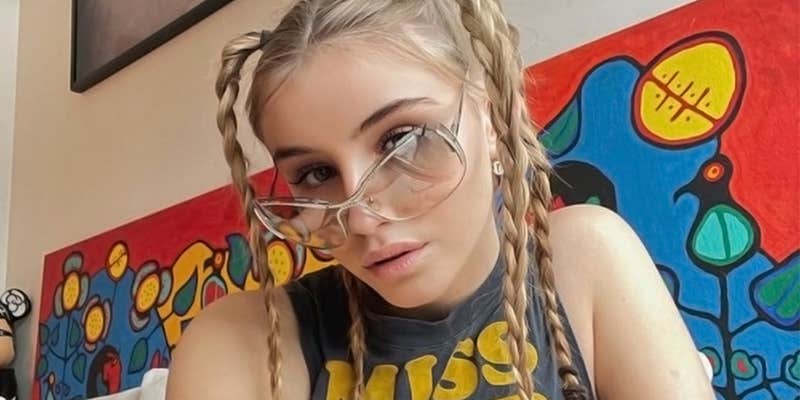 TEENFLUENCERS
The saga of Italy's exiled royal house… and the teenager they've named future queen
Even though Italy hasn't had a king since the referendum that abolished the monarchy in 1946, the exiled royal House of Savoy still maintains its claim to the throne and has chosen 17-year-old princess Vittoria as their future queen.
Despite an official lifting of their exile in 2006, something which involved formally giving up their claim on Italy's throne, none of the Savoyans actually live in Italy, only visiting the country they claim to rule on occasion.
They also, despite their renunciation, continue to maintain that they are the rightful rulers, with some at least holding out the eventual hopes of regaining the throne.
In order to name Vittoria as his heir, Vittorio Emanuelle IV had to overturn a thousand-year-old law forbidding women from taking the throne, something people invested in the Italian monarchy say he has no right to do until the throne is restored.
Vittoria, who goes by vittoria.disavoia on Instagram, currently has more than 36,000 followers on the app. Though touched by her grandfather's decision to change the rules to allow her to inherit, she's much more interested in creating a fashion brand, telling the New York Times, "I don't want to seem different."
—Siobhan Ball, contributing writer
---
MEME OF THE WEEK
This 'Written by Joss Whedon' meme subtly points out his bad writing.
Now playing: "Lemon Glow" by Beach House
Questions? Feedback? Contact us at [email protected].