Spam on Instagram appears to have grown in recent months. At least one account scammed dozens of people into handing over their email addresses this past week.
@zaracanada, which claimed to be an account for the Zara fashion brand, wrote in its bio that it would offer $500 gift cards to the first 50,000 people to follow it and repost photos from the account. Since it posted its first photo last week, around 7,800 people have followed it.
There are at least four warning signs which would suggest this was a scam: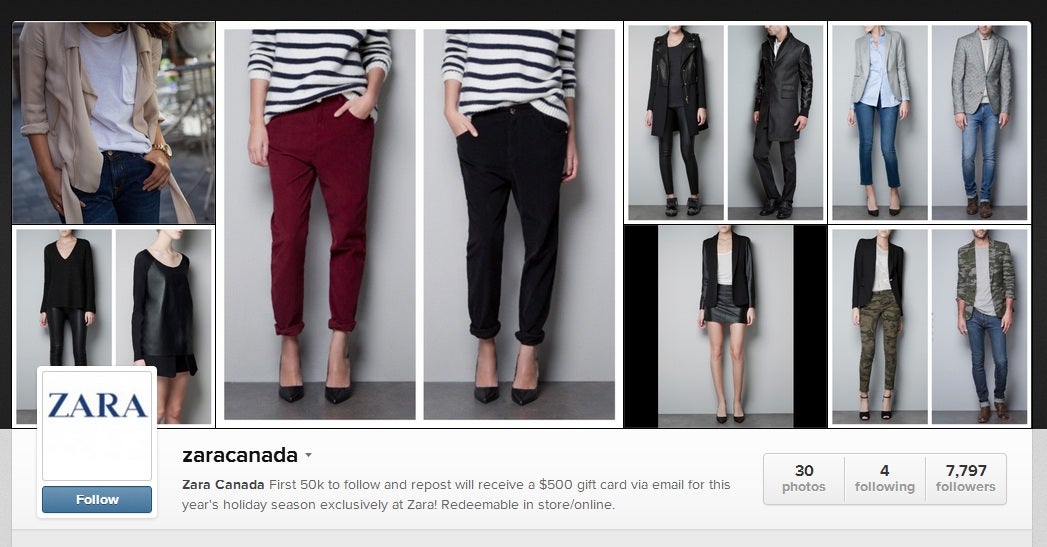 Alarm bell 1: There's no way to track reposted photos on Instagram. It's not like Twitter, where you can see exactly how many times a message has been retweeted and who has retweeted it.
Alarm bell 2: There's probably a more effective way for Zara to market itself in a country of 30 million people than by offering $25 million in gift cards to its Instagram followers. It doesn't make sense.
Alarm bell 3: The horribly misspelled text on this Instagram: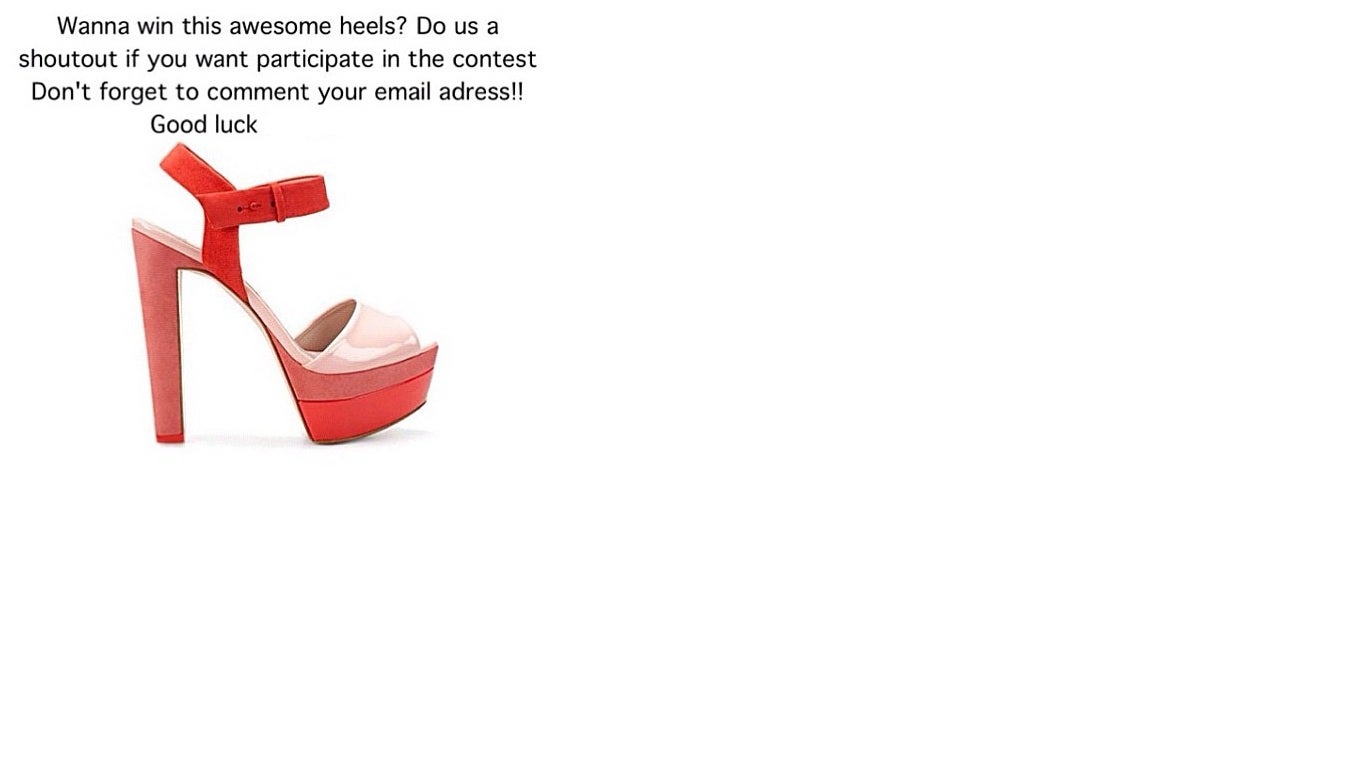 Alarm bell 4: Most, if not all, of the Instagrams posted on the account appeared to be ripped from a Zara catalogue or publicity material. While that in itself isn't necessarily an indication of an alleged brand account being fake (since most brand accounts are inherently self-promotional), it's worth keeping an eye out for.
Zara's owner, Inditex, confirmed to the Daily Dot that it is not connected with the Zara Canada account.
"[O]nce we had notice of this issue, we have opened an inquiry to find out if there has been any kind of unauthorized use of our brand," the Spain-based company wrote.
Some commenters did question whether the account was a sham, but many more freely provided their email address for the person(s) behind the account, or anyone else who looked at the comments on the Zara Canada photos, to spam them at will.
Photo via @ZaraCanada/Instagram