A "small percentage" of Instagram users had difficulty accessing their accounts Thursday due to a bug, but the actual damage was compounded by hoaxers who claimed the site was shutting down and blocking accounts.
A new Instagram account, @dontdeletemyig, emerged and shared several text-based images purporting to be official messages from Instagram.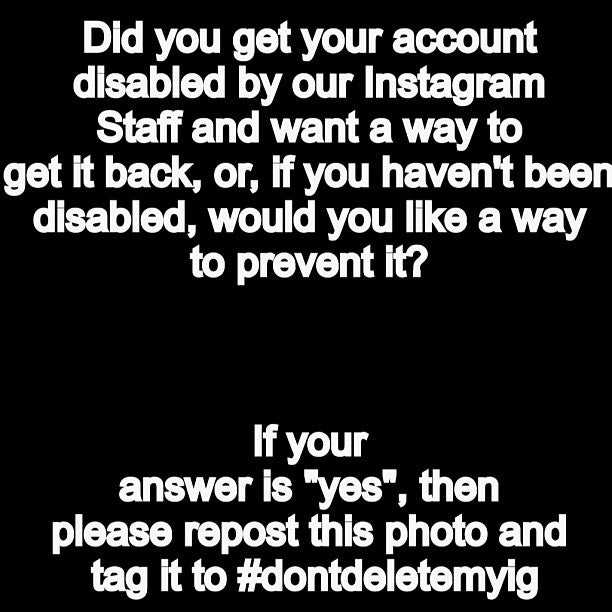 At one point, the account had more than 68,000 followers, according to CNBC's Eli Langer, and the images it shared spread like wildfire.
There's an account on Instagram ("DontDeleteMyIG") telling ppl to repost its pics. It gained 68K followers tonight. twitter.com/EliLanger/stat…

— Eli Langer (@EliLanger) May 24, 2013
Other images coursed through Instagram, as distressed users did whatever they could to save their accounts. Some attempts at hoaxes were not nearly as successful.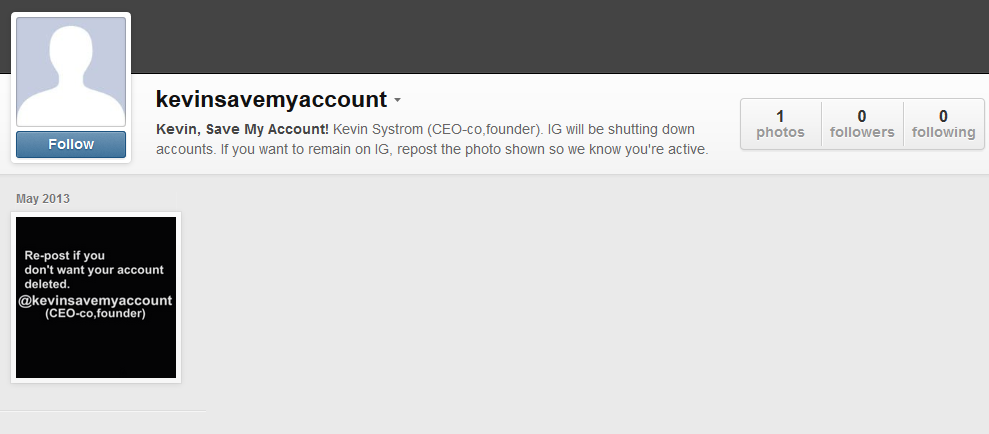 Marketing Land noted that by Thursday evening, the tag #dontdeletemyig had 39,976 photos posted to it. When we checked Friday morning, that number had shot up to more than 434,000.
There's a fairly simple explanation for the blocked/deleted accounts, as an Instagram spokesman told Langer.
Instagram: Small percentage of users could not access accounts for past few hours due to temporary glitch; currently restoring, no data lost

— Eli Langer (@EliLanger) May 24, 2013
Our requests to Instagram and Facebook for comment resulted in a similar statement:
A small percentage of users could not access their accounts for a few hours as a result of a temporary glitch. We have restored access for these users, and no pictures or data were lost.
The spokesperson would not say exactly how many users were affected, though as Langer notes, Instagram's 1-percent estimate would mean that more than a million accounts were affected.
Hoaxes are inevitable in cases such as this. Scammers can not only gain a large audience by perpetuating fake images but also potentially convince advertisers to pay them to promote goods to their audience.
Before reposting images that are allegedly from Instagram, do yourself a favor and check the official @instagram yourself and visit the Instagram blog. Chances are the company would not make an announcement about an important issue in photo format, and it's highly unlikely it would ask users to repost an image in order to keep their account active. And no, Instagram will not need to remove unused accounts to make space on its servers for new features.
H/T bluechoochoo| Photo via @delightfullypurple/Instagram