"Since the beginning, I felt that one day Instagram could lose a lot of interest from users if the 'stimulus' was only 'followers, Likes and Popular [tags],' and I thought [the] community could bring real added value. Today, I think we formed the only independent community around a mobile app."
That statement by prominent Instagram user Philippe González is certainly a bold declaration. But it's hard to argue with the numbers. The Instagram network is huge, with more than 50 million current users and another 5 million jumping into the fray nearly every week. It's a community of visual artists, expressing themselves and connecting through tinted photos.
Yet, when it comes to finding out interesting people to follow and keeping up with all of the latest news, there's only one real option outside of the official Instagram blog—González's Instagramers.
Think of it as an Instagram filter. The site, started by González in early 2011, provides practical photo-taking tips and a long list of Web resources, but more than anything, it's a hub for IGers (as Instagram users are often called) to connect and take part in real-life meet-ups as the community continues to grow.
For González, who is in his 40s, dedicates around two to three hours a day to the IGers community and even more time at the weekend, the initial draw of Instagram was due to its sheer simplicity, but it quickly grew beyond that.
"On a personal note, Instagram connects people and provokes a great sensation of happiness and community," Madrid-based González told the Daily Dot. (English is his third language.)
" And in a professional side, I detected it could mean a kind of revolution for social media. The power of photography above words and sentences. [It's] the perfect complement to Twitter in my point of view."
He started the blog in January 2011, focusing mostly on tutorials, reviews of various apps, and interviews of highlighted users around the world.
"Soon people started to write to me and asked me to help them launch local groups with the Instagramers brand," González recalled. "It was a crazy but interesting idea. People know [each other] through Instagram but feel quickly the need to meet."
The blog launched local IG groups in Barcelona and Madrid, before hooking up with existing IG groups in London, Paris, Milan, Manila, San Francisco, and Singapore. In all, there are around 260 local groups for Instagram enthusiasts.
Though there were a number of other IGer meet-ups independently organized, Instagramers.com played a key role in the first global "Instameet." González helped launch Twitter accounts for the likes of Madrid, London, and Barcelona, all unified under the Instagramers.com brand and run to help the local IG communities in those cities.
"Some of them [are] more active than others, as we are 'hobbyists' with no economical interests," González added, "but the result after one year and half is huge."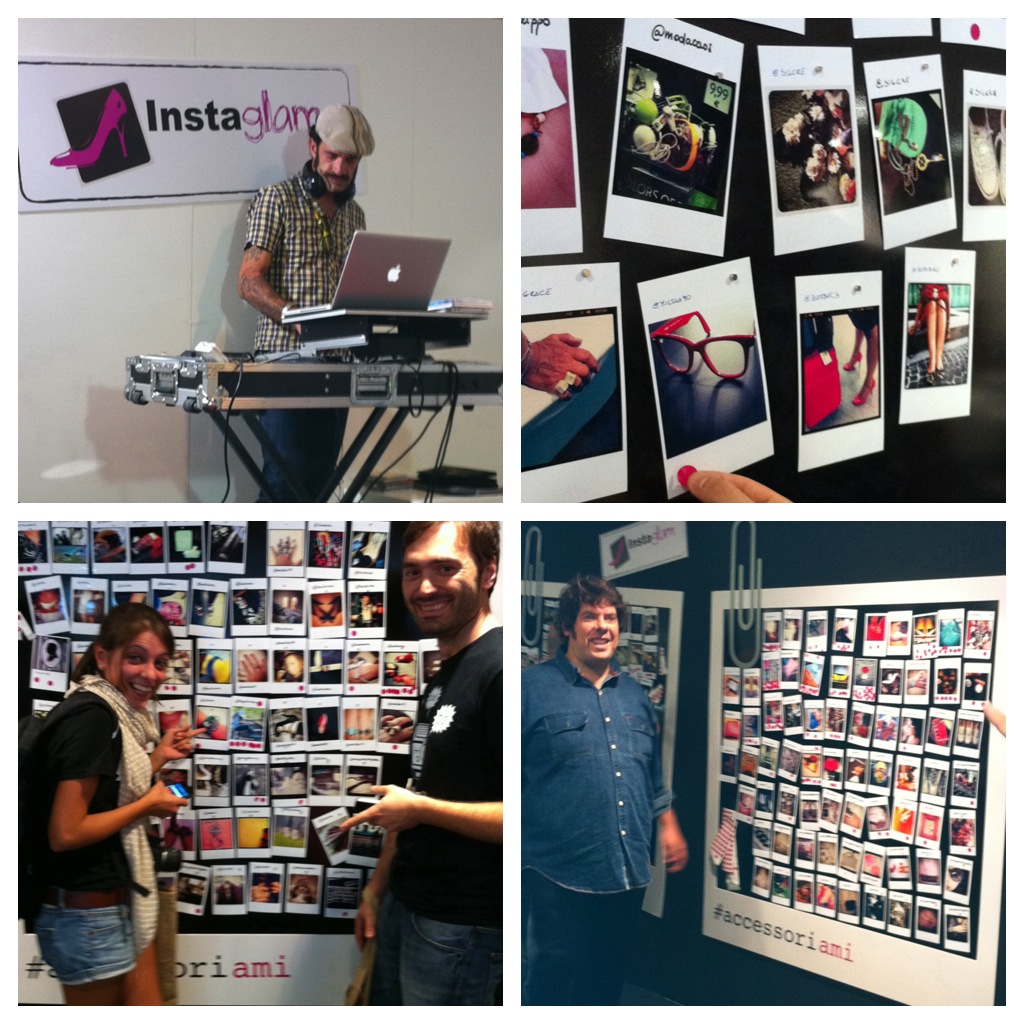 —An Instameet in Milan
The IG community ii Europe is particularly healthy, but it's a contingent on the other side of the world that González thinks may be the most active.
"We have to say that IgersManila from Philippines is probably the strongest community all over the world," he told us. "They have more than 800,000 [tagged photos] and have probably the biggest meeting in terms of people. Other strong communities are [the] Brazilian, Hong Kong, Italian, Singapore, Spanish and Turkish networks. These countries' users are also the most active in sharing their lives through pics in other social networks too. In US we can underline the great job done since the beginning by Instagramers Portland and Instagram NYC."
The first Instameets González participated in were in Madrid and Barcelona early last year. More than 120 people attended in each instance. González, who is new media manager of a TV broadcasting company in Spain, has also attended Instameets in London and Milan.
More recently, the community organized an Instagramers conference in Torrevieja, Alicante, Spain. More than 200 people attended to hear talks on Instagram and view an exhibition of photos by Instagram photographers.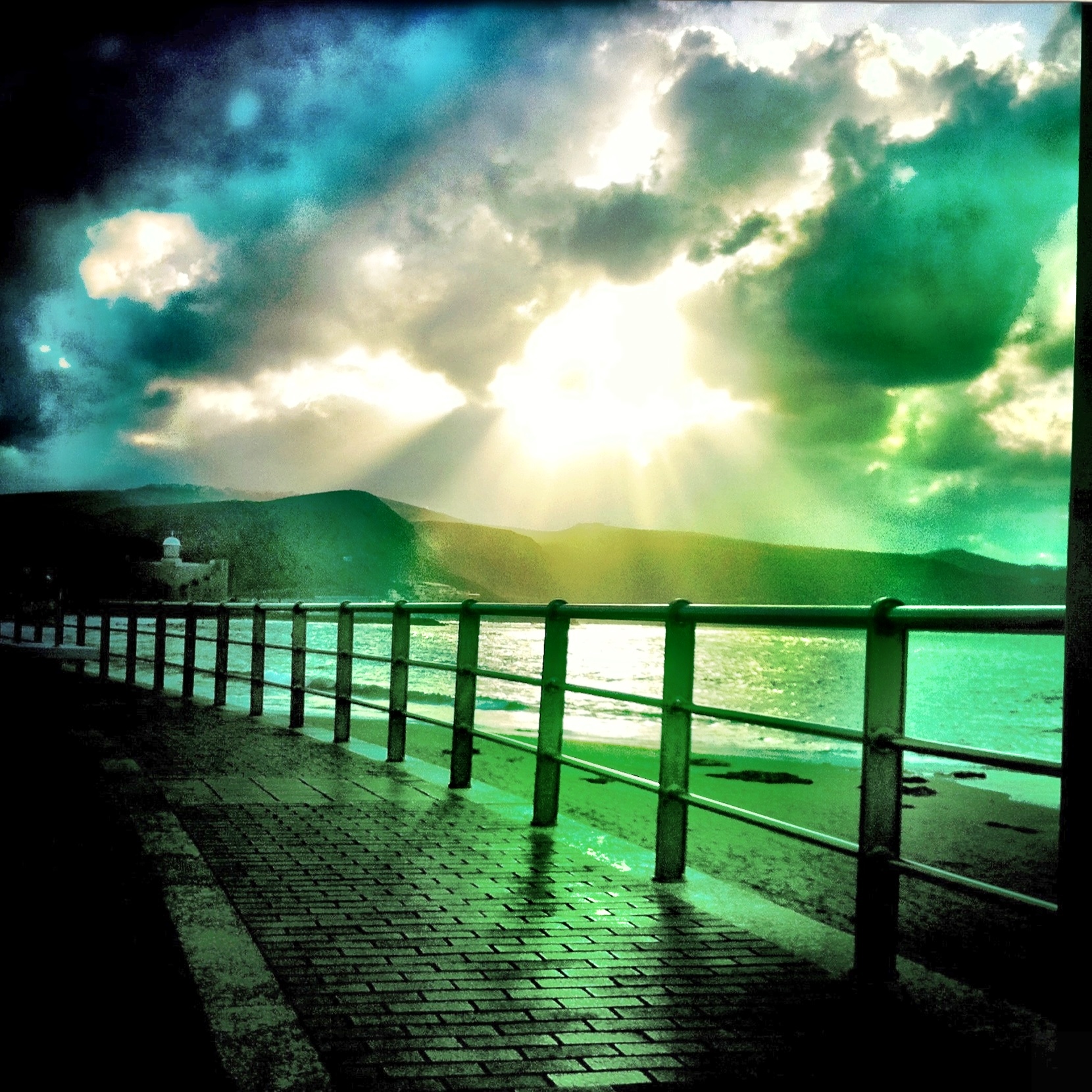 —Sunset at a beach in Canary Island
Instagram, of course, is Facebook-bound. González is not quite sure exactly what's going to happen with the community, though the influx of new users since the launch of the Instagram Android application has caused consternation within the community.
"I'm right now much more worried by the fast increasing of Instagram users numbers than Facebook itself. For many months, iOS was the only Operating System available and we were growing steadily. But we were awaiting suspiciously the entrance of millions of Androiders. We knew iPhone and Android had different targets and users. More teenagers on Android want just to share their lives when iOS [users] were probably more interested by creativity and good pics themselves.

"Above all, the Popular page is provoking some deception [among older users]. The algorithm has probably suffered from so many inputs. People who used to be [rewarded] because of their quality of their pics (and their number of followers) do not hit the Popular page anymore and felt upset. Lots of them wrote me to claim that the Popular grid was not interesting anymore and they could only find 'poor quality' pics uploaded by 'newbies.' In my point of view, that's the real problem today of Instagram. Not Facebook itself."
González added that the most surprising thing about Instagram is "the fact that some people prefer to dedicate their time helping other people than work in their own pics, edition or recognition."
That's what makes the whole ordeal worthwhile for González—helping users see behind the lens.
"Instagram creates a special contact with other users all over the world," he said. "[T]he most exciting moment is when you put a face to a [nickname]!"
Photos by Philippe González