Coming out can be extremely stressful depending on your friends and family, and if there's one thing the LGTBQ+ community excels at, it's turning our anxiety and trauma into a meme. The "I'd come out to her" meme chooses all the people we'd have loved to come out to, from cartoon characters to actresses who just have that vibe, you know.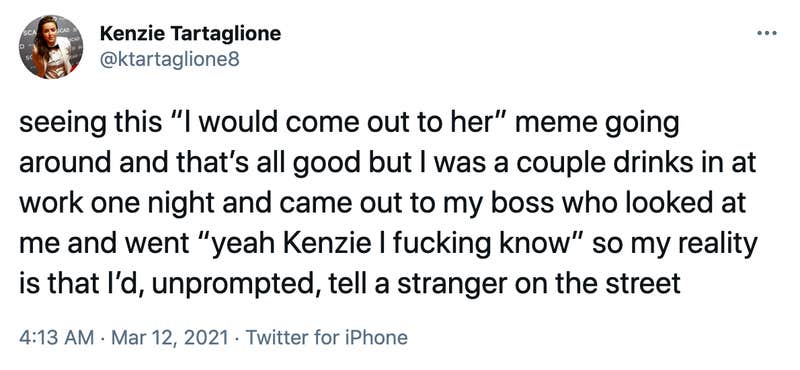 Classic early lesbian awakening avatar Miss Honey (Embeth Davidtz) from the Matilda movie popped up throughout the hashtag.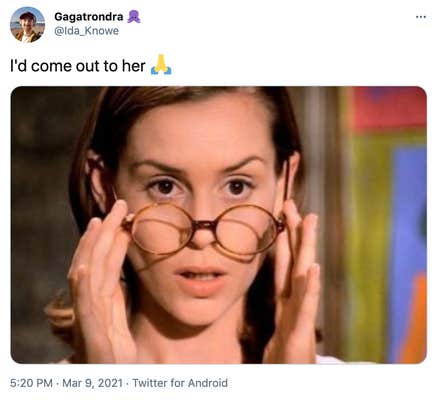 As did other formative fictional ladies, from Ms. Frizzle to Dr. Ellie Sattler from Jurassic Park.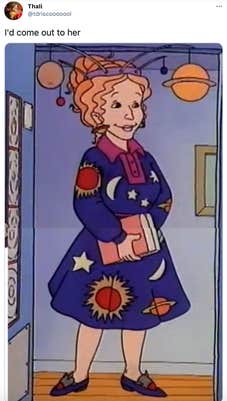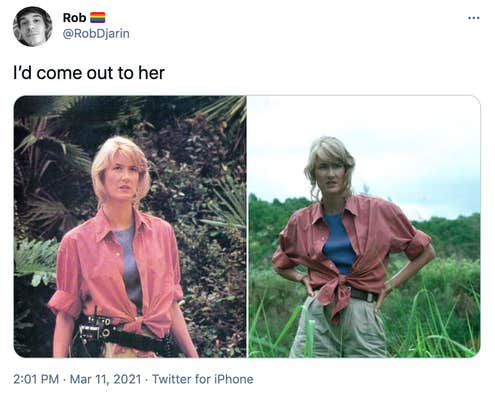 Then there were the moms who seem like they'd be totally chill if their kids came out. Kitty from That '70s Show would be very supportive (can't say the same about Red, though).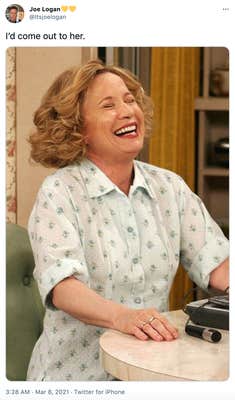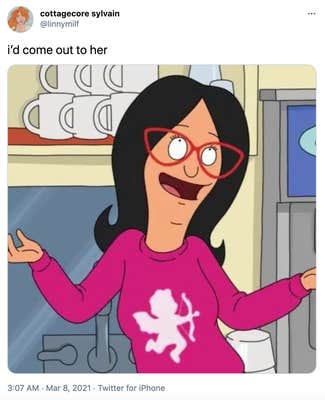 And they even might be queer themselves. Phil and Lil's Mom from Rugrats, Betty DeVille, also came up.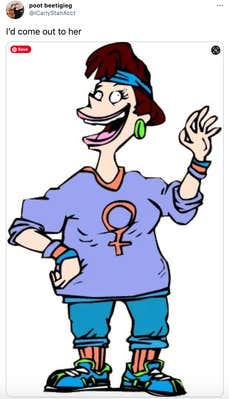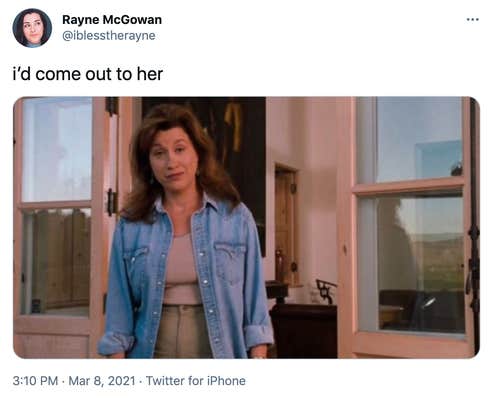 Then there were the Ladies, straight and queer coded alike, who seem like they'd cheerfully mentor any young LGTBQ+ person who came their way. Jackie from Dr. Who would be fun to debrief club nights and Maleficent would take you there herself and keep anyone from getting handsy on the dance floor.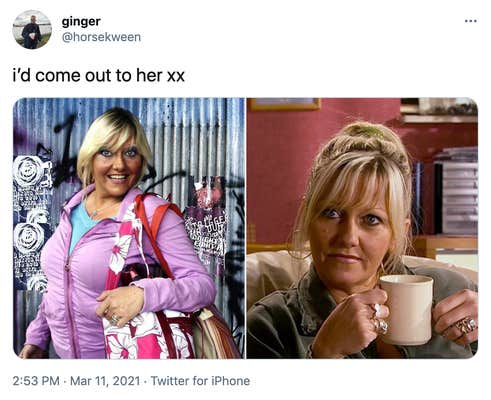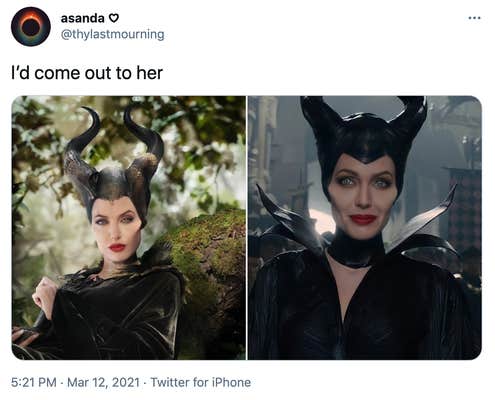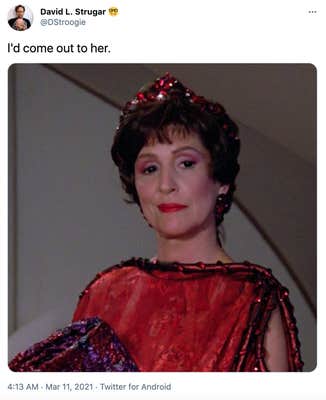 Characters with that iconic queer teacher je ne sais quoi feature heavily, too. We all had at least one in school that we bonded with even if they weren't allowed to come out themselves.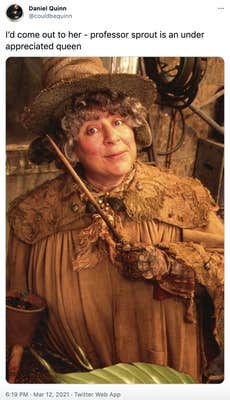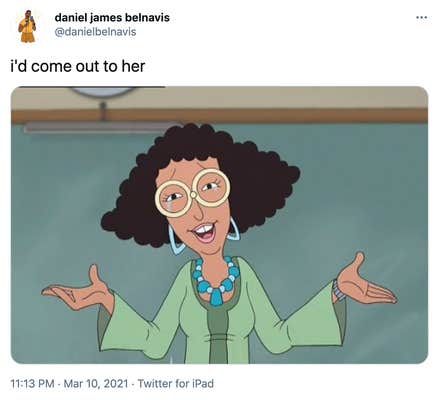 Then there are the more unexpected ones that are just correct somehow. ET in drag, anyone?