The steam train reportedly featured in the Harry Potter films as the Hogwarts Express made its bi-annual cross-country trip across Scotland on Monday and, well, a lot of things happened.
The lack of social distancing and mask-wearing at several stations got a special mention.

But the thing, or rather train, that really stole the show was the ScotRail train coming down the other track, blocking off the Hogwarts Express from view as it traveled through Drum station.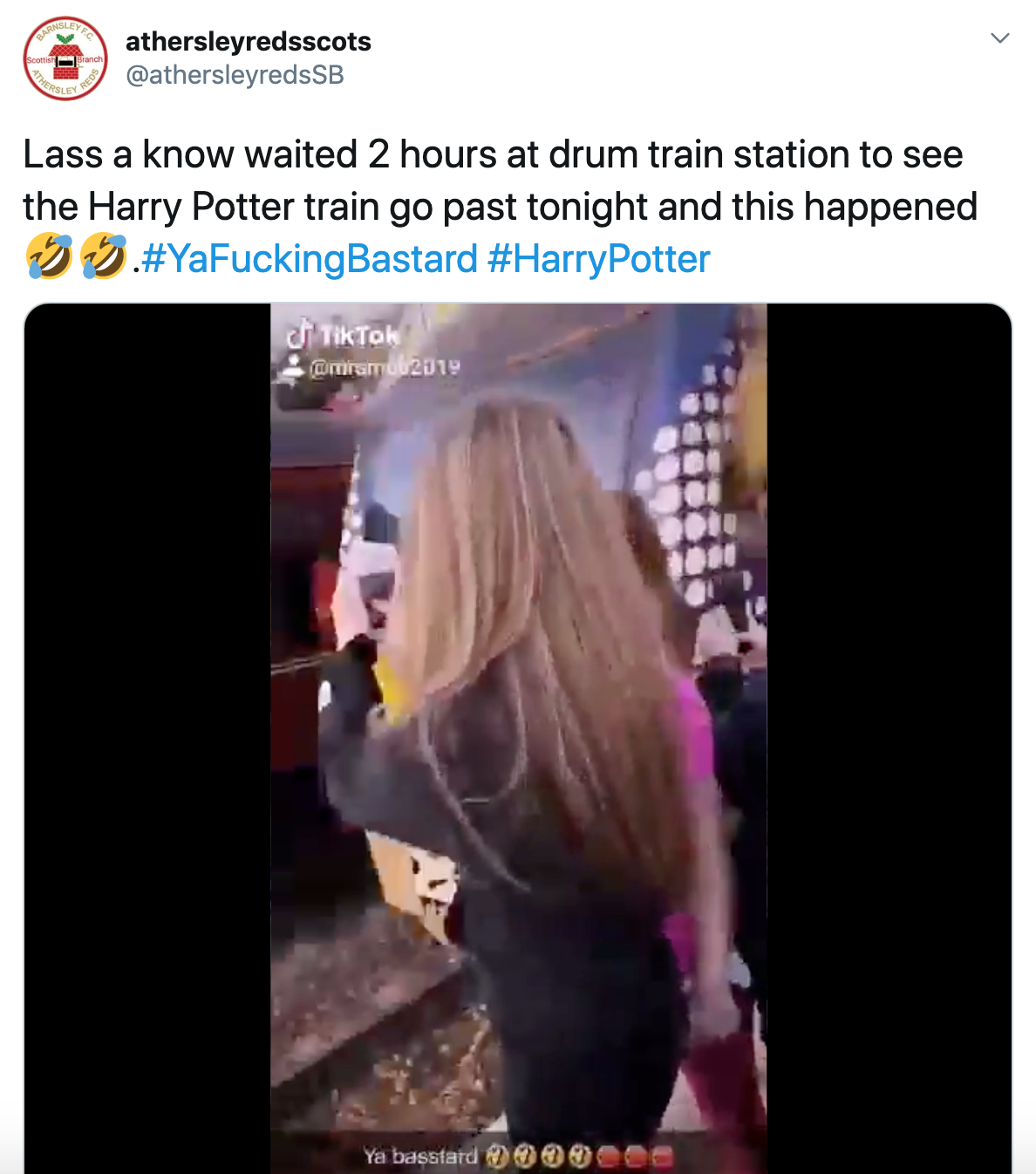 The sheer frustration of the people who waited two whole hours just to have an ordinary ScotRail train block their view of the famous steam train is an incredible 2020 mood.

Then there were the references to Rowling's increasingly aggressive position on trans people, with @AliceAvizandum quipping, "scotrail said trans rights."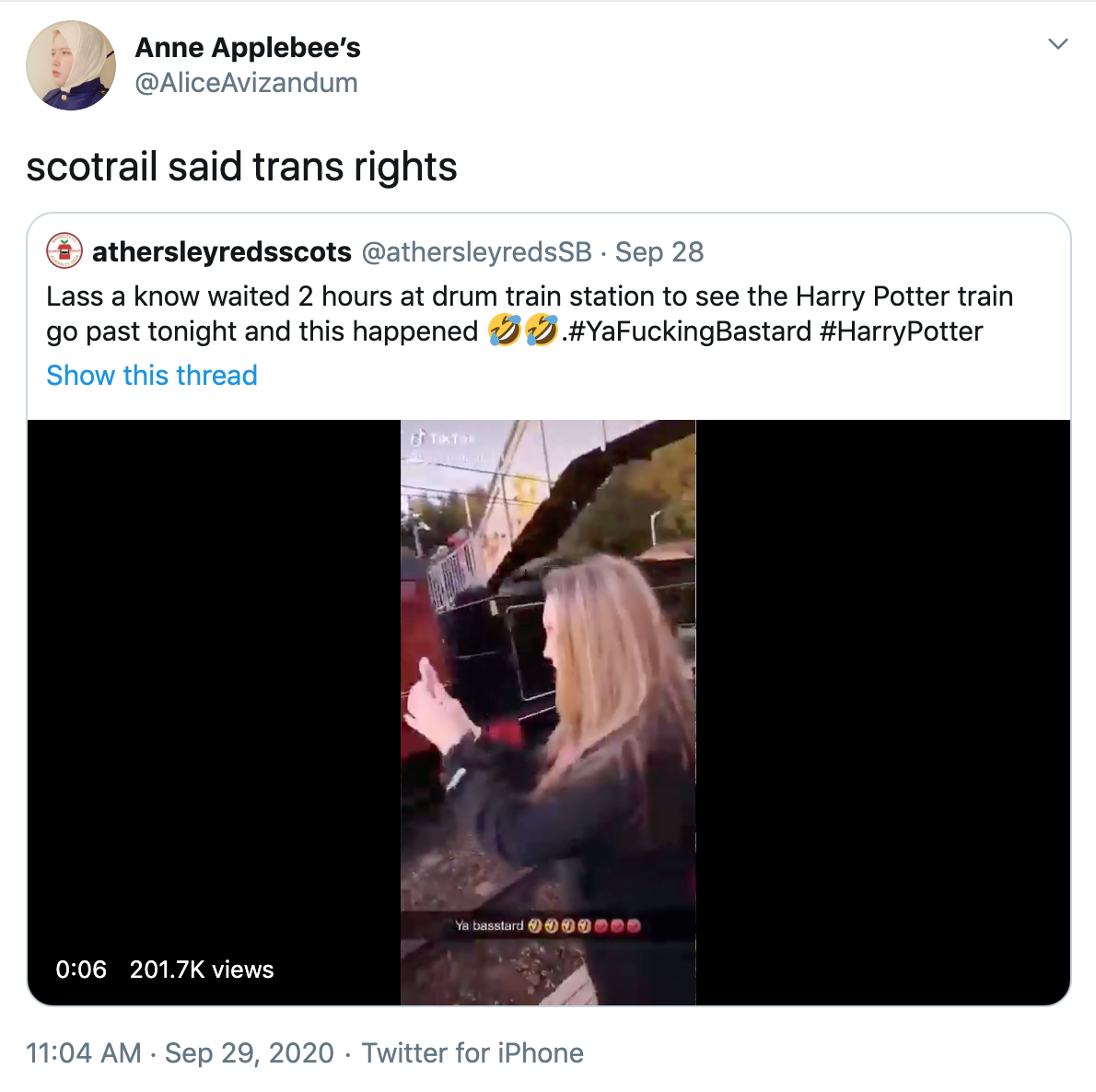 Meanwhile, some Scots felt the need to get in a little jab at ScotRail, with one Twitter user saying, "To be fair a Scotrail train running is worth videoing."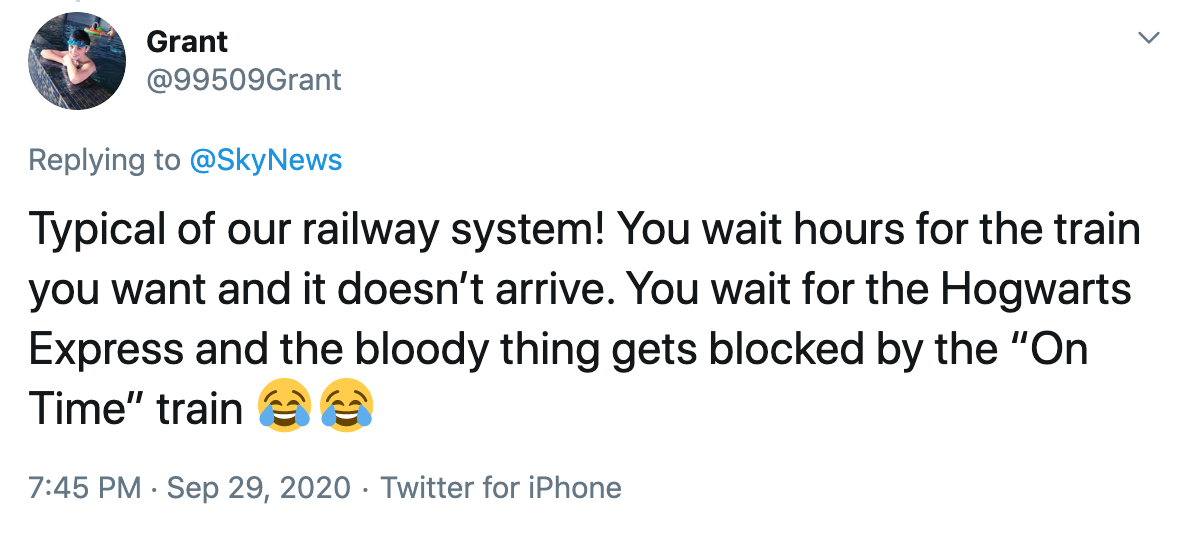 This isn't even the "real" Hogwarts Express. That one is on display at the Warner Bros. Studio Tour in London. The train in the footage is the Jacobite, which lent some of its carriages for the film series. The train also runs along the Glenfinnan viaduct, a notable location featured in the film.
Powerfully 2020. Definitely a metaphor for something.