Driving down California's 405 Interstate highway near Culver City, one Reddit user noticed something strange on a JCPenney billboard. Not only did the advertisement for a Michael Graves–designed tea kettle look like a face (a phenomenon known as pareidolia), but that face belonged to Adolf Hitler.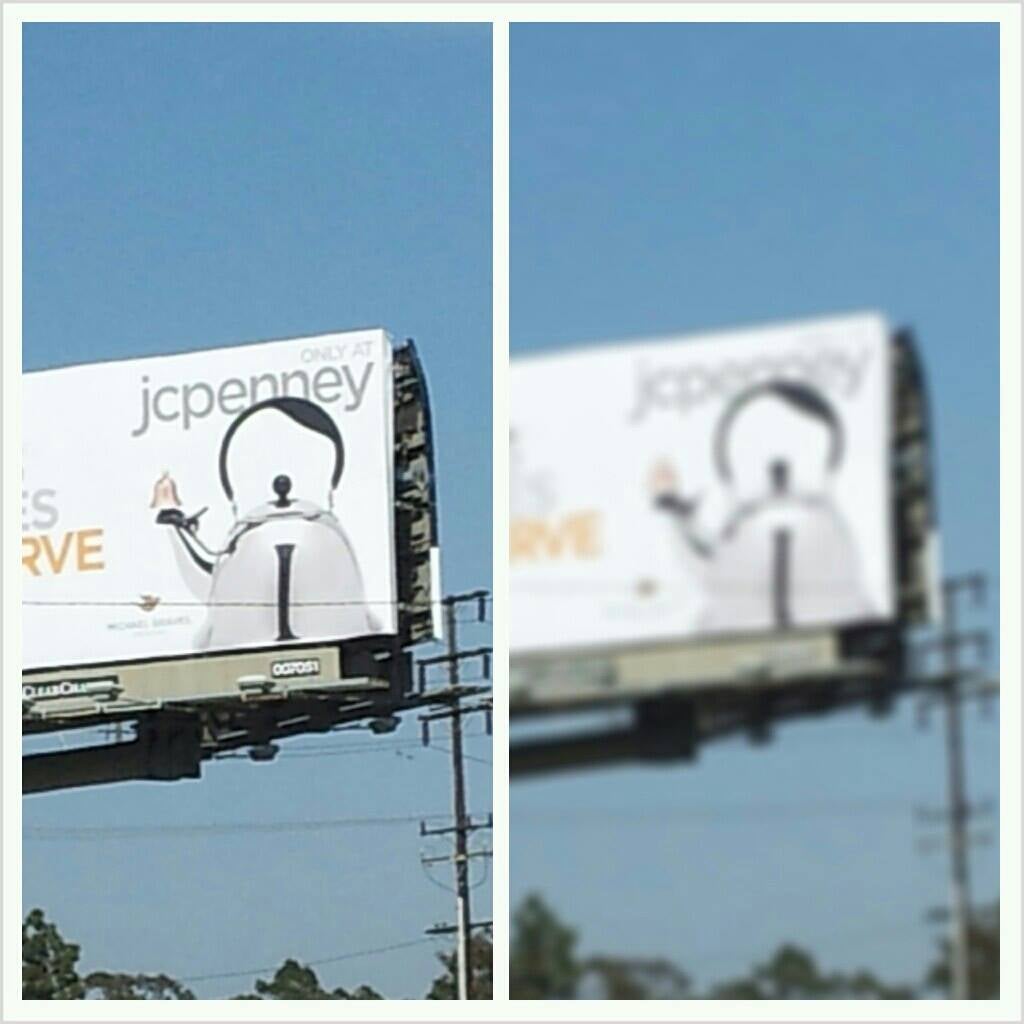 The kettle currently retails for $40 on JCPenney's website. It's described as having "all the bells and whistles you'll need—a cool-touch handle, space-saving design and a delightful whistle to let you know when it's ready to pour."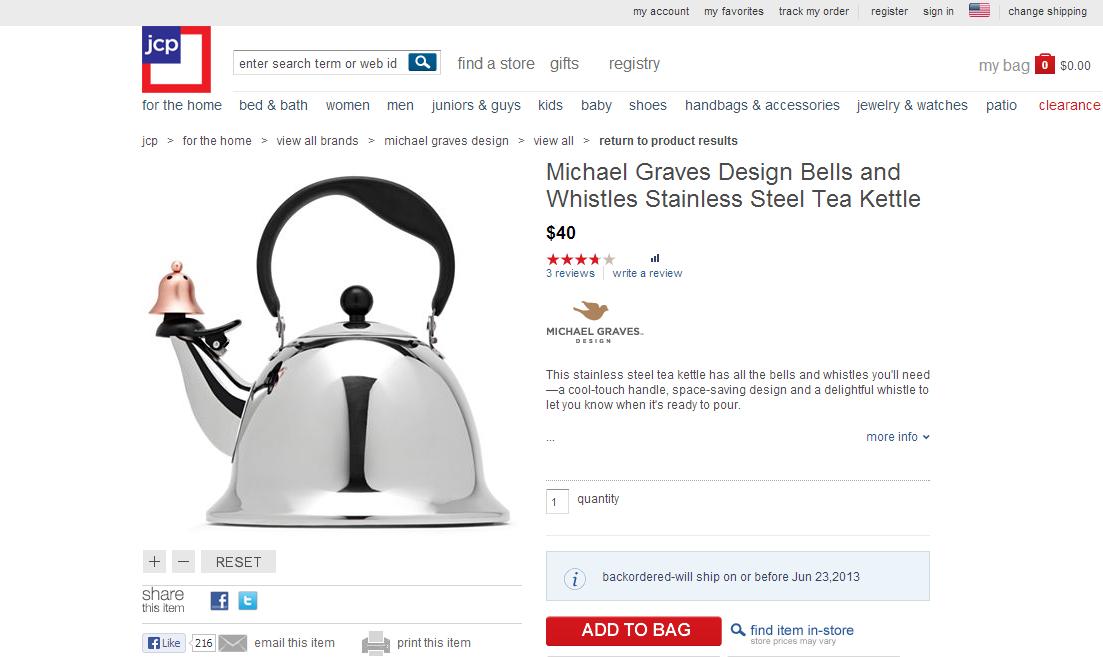 The pot has been dubbed "Hitler kettle" by the Huffington Post. It even caught the attention of London's Telegraph, the Sun, and MSN (headline: "Mein cuppa?").
The kettle earned three positive reviews on JCPenney. Users praise it as "functional art."
"As for function my kids love when it boils and starts to whistle," commented andreafalls wrote. "I can not say enough good things about this. If you want functional art you need to buy this kettle!"
It's a matter of time before Amazon reviewers find it.
Update: Following all the Hitler hubbub, JCPenney's website sold out of the kettle Tuesday afternoon, TIME reports. It was the only kettle of the 31 sold by JCPenney to sell out. The big-box retailer made light of the comparison in a tweet that's since been deleted. "If we had designed the teapot to look like something, we would have gone with a baby panda tea kettle," JCPenney wrote in response to a message from E! Online.
Update 2: And, of course, the billboard has been taken down.
H/T Telegraph | Photo via JCPenney