Bill Wurtz's tremendously viral animated video, "history of the entire world, i guess," arrived on YouTube last week to wide acclaim. If you thought audiences in 2017 didn't have the attention span for a 20-minute video on history, think again: Wurtz's entertaining piece has 12 million views and counting. And now people are turning individual frames from "history of the entire world" into memes.
The general methodology behind these new memes is to find a particularly juicy screengrab from the history of the world and then write a reaction caption for it in the classic "when …" format. The text lays out a scenario, the image becomes a punchline about how you would react.
Examples can be extremely specific, like these: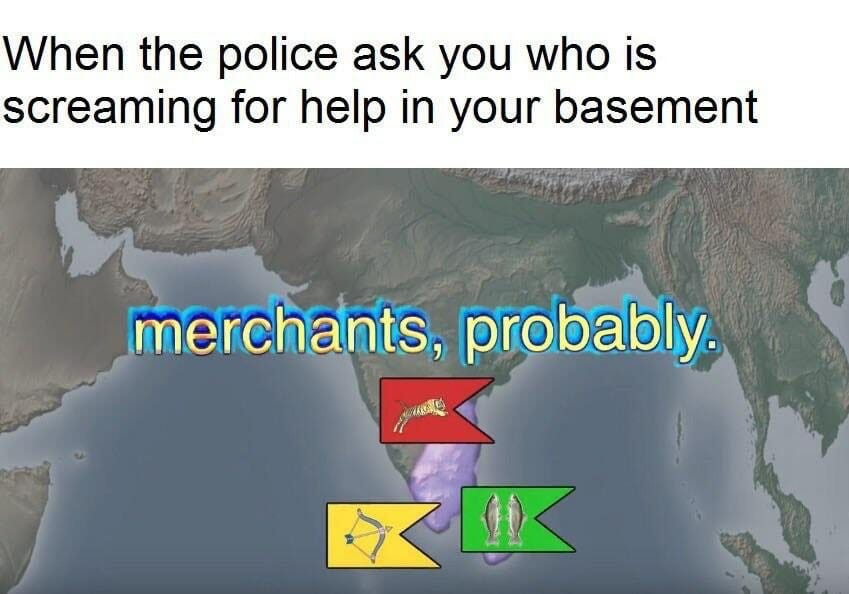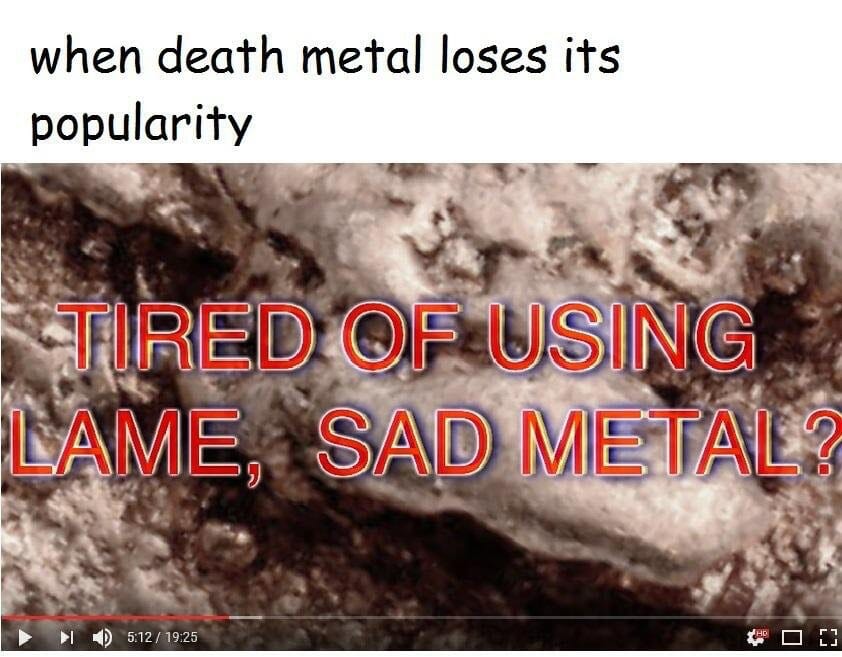 Or they can recycle the caption from an older, more popular meme, like these: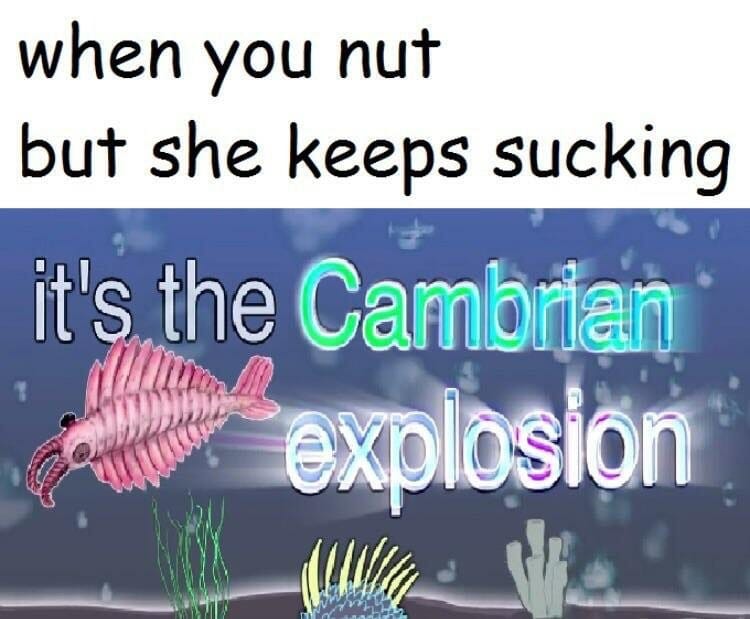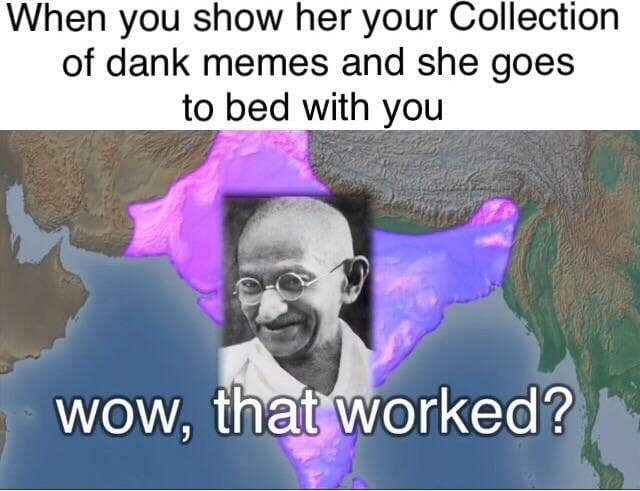 A section of the video about the spice trade has become particularly popular as a funny drug reference: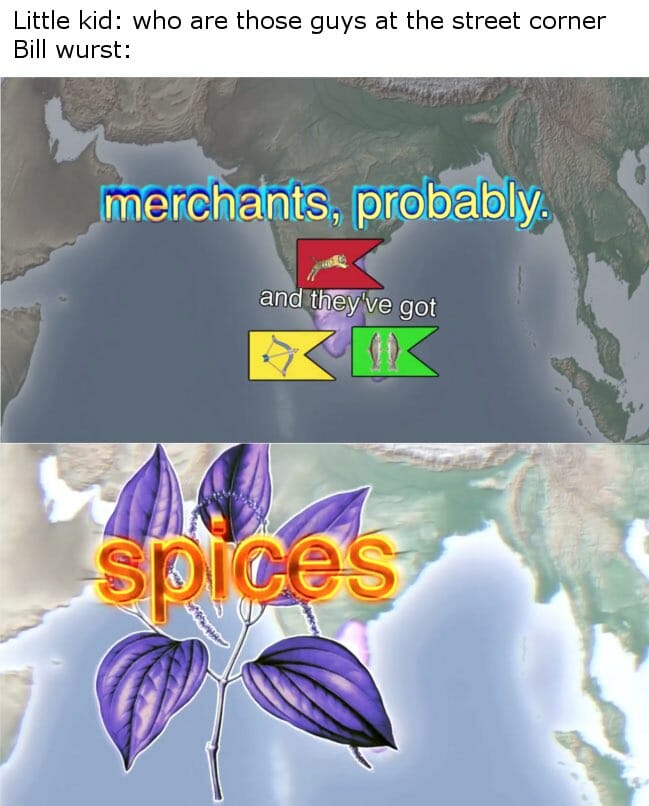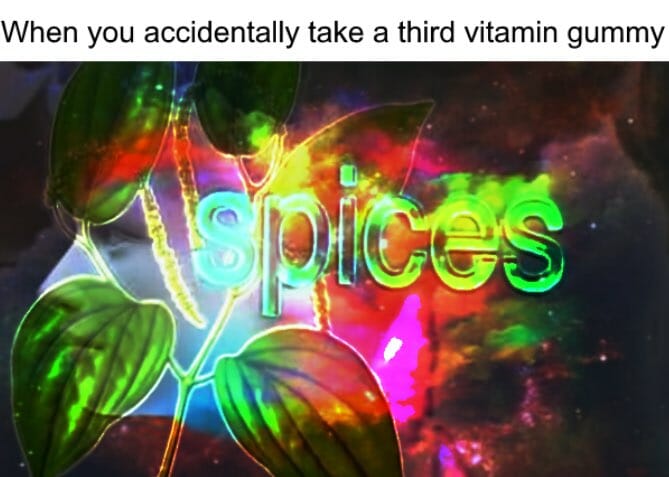 It's not surprising that "history of the entire world" has inspired meme-makers. Wurtz's previous quirky history video, 2016's "history of japan," is a YouTube classic that's been viewed nearly 30 million times, and its best lines have been memed using the same format.
For example: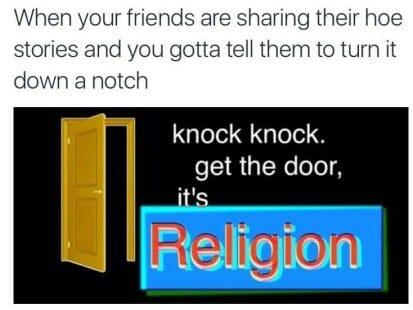 Know Your Meme notes that one quote from the video, "How 'bout I do anyway?" also became a popular GIF on Tumblr.
"history of japan" was iconic, and the year-plus wait for the followup meant enthusiasm was high when "history of the world, i guess," finally arrived.
Wurtz's stock in the meme world is extremely high now, but posters on Reddit's r/memeconomy are predicting a swift crash for "history of the world" memes. They may have become oversaturated too quickly and exhausted their comedic potential.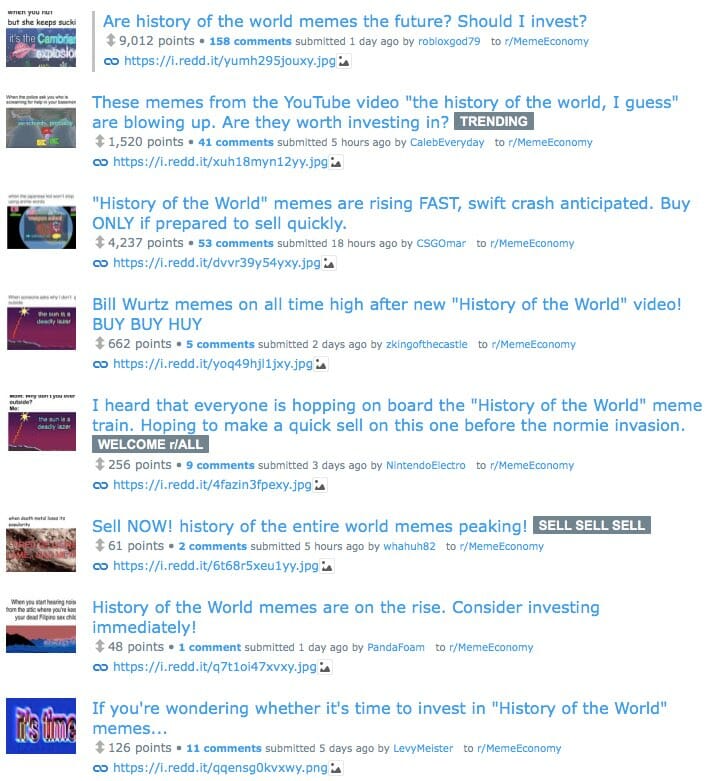 That may be, but we can only expect Wurtz's next video—a history of the universe, maybe?—to create similar levels of memetic hype when it eventually comes out.