The man behind the viral meme "You know I had to do it to em" was arrested a couple of months ago and has started a GoFundMe page to recoup fees and potentially sue the police. Over the weekend, Lucky Luciano—as he is known on social sites—tweeted a link to his GoFundMe page, which has a goal of raising $7,000. Currently, it has raised just under $200.
https://twitter.com/LuckyLucianoOG/status/1023703699061915650
The page outlines his reasons for needing the money:
I recently got arrested over BS. I was followed, stalked and detained unlawfully by officers who found trying to ruin my life. They found this funny, amusing and tormented me the entire time. I sat in jail and was given no bond, my charges were upped dishonestly, and slapped with a bunch of costs. I am making this GoFundMe for the sole purpose of legal costs, court fees, bail money, most importantly trying to hire a lawyer and suing the officers for the unfairness and horrible behavior that was displayed against me. Anything helps and you are very much appreciated. Thank you all!
According to a report from the Hillsborough County Sheriff's Office in Tampa, Florida, the 21-year-old was arrested on May 12 on drug possession charges and was released on June 1.
If you need help remembering who this guy is, take a look at the photo below. (If it doesn't look familiar, you probably spend a healthy amount of time on the internet.)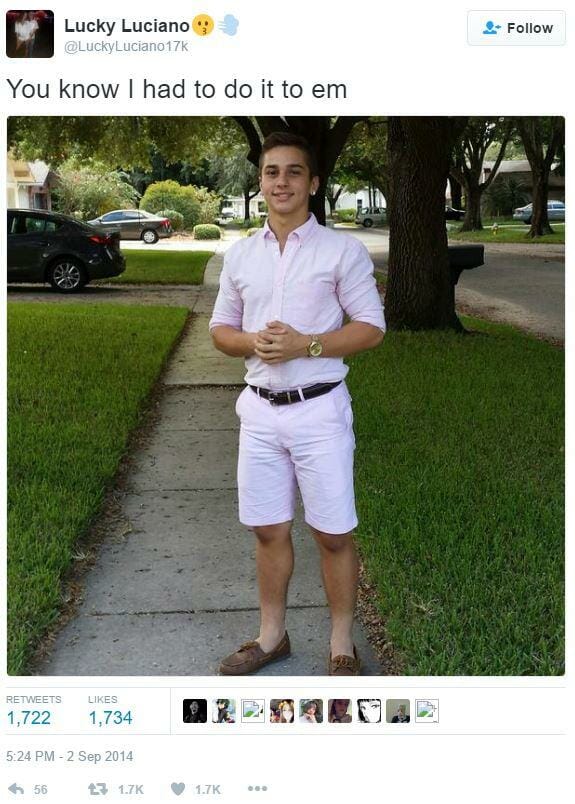 The meme known as "You know I had to do it to em" began to appear all over the internet in 2016. It was based on a picture that Lucky posted on Twitter in 2014. The tweet shows him dressed in a button-up shirt and light-colored shorts and is accompanied by the caption, "You know I had to do it to em".  There was no explanation of who "em" was, nor what he had to do to them or why.
The tweet basically sat around until July 1, 2016, when Twitter user named @ExhelonWinter reposted the picture with a new caption that read: "Young thug is so gay, I listen to real hip hop. You know G Eazy? When its dark out lowkey a classic bro."
https://twitter.com/EchelonWinter/status/749020374696726528
From there, the meme took off with people creating all sorts of variations.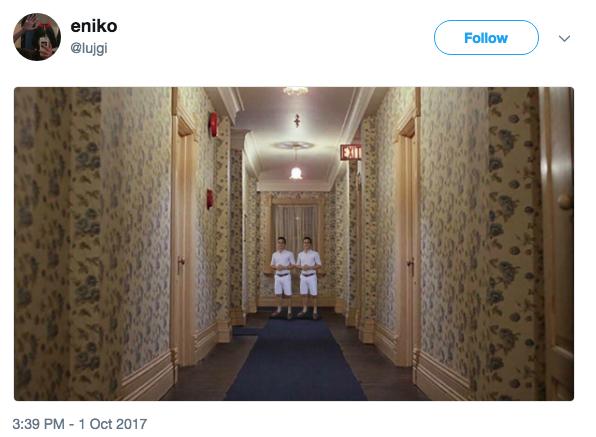 Now it appears the man from the meme is back—and he's trying to use his internet fame to raise money. In a video posted to YouTube, he is visibly restraining his emotions while telling the story of his arrest. He also promises to start selling merchandise.
Neither the GoFundMe page nor the video mention any charges. Adding to the confusion, the header image on the GoFundMe page is just a picture of what appears to be a loaf of banana nut bread.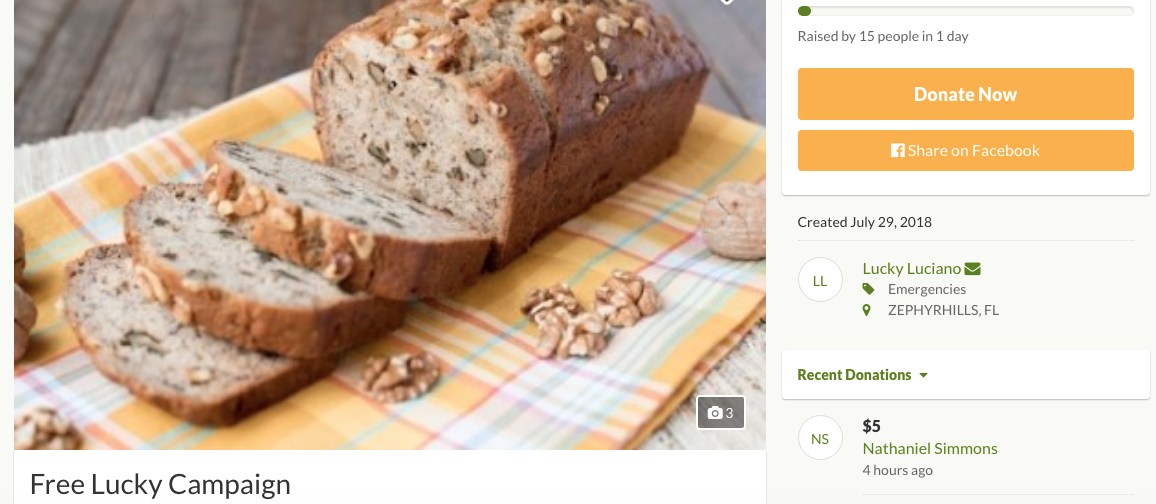 Most people went with the obvious response.
He finally did it to em

— brick (@devantitty) July 29, 2018
https://twitter.com/CurtisEbanks/status/1024017608285282304
He did it to em

— Chase Doggie (@Chase_Doggie) July 30, 2018
https://twitter.com/heirgracie/status/1023845589497217024
https://twitter.com/theonepaperclip/status/1023725487300984832
You know I had to donate to em

— King of Hearts (@anthony77242) July 30, 2018
Will the public rally to his side? Will he get a slice of banana nut bread? We've reached out to Lucky for a comment, and we'll keep you posted.