Grand Theft Auto V is finally upon us, and while some players called in sick to work to marathon the whole thing, a few redditors have found themselves already taking breaks from the highly-anticipated game…
… to write about it on the Internet. 
Since GTA V hit stores in the wee hours of Tuesday morning, redditors have found glitches galore. Though some of the bugs make the game look "terrible," others are simply funny. 
Here are the 5 weirdest GTA V glitches we've seen so far: 
1) "I was walking around and heard lots of weird noises, found this…"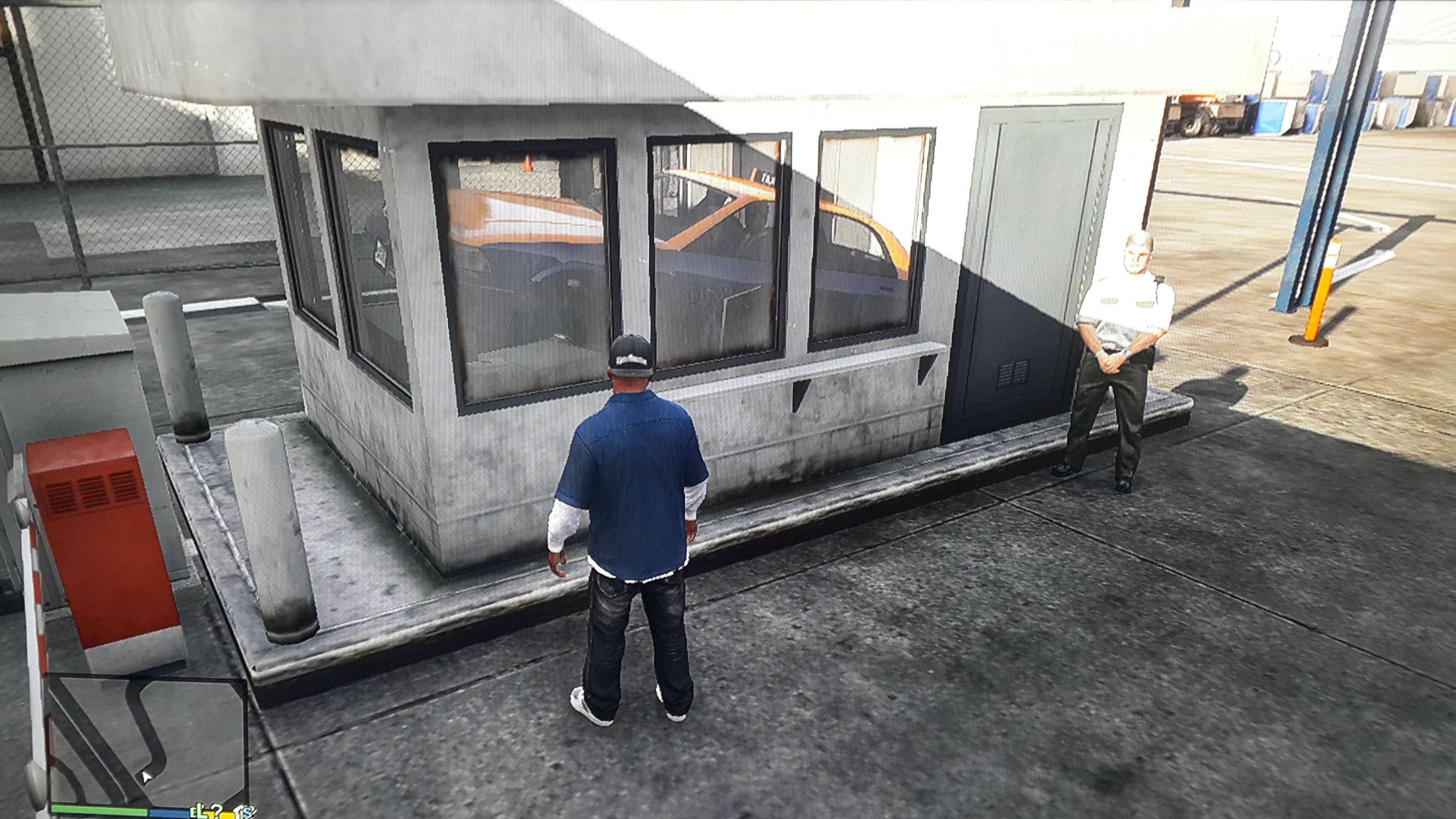 This cab will take you from the filing cabinet to the desk, and that's about it.
It's not quite clear exactly how this player found his way under the game world. However, disappearing under the map is a common occurrence in GTA games. This area under the gameworld is typically called Blue Hell.
"We saved our game at a safehouse and found that NPCs [non-player characters] were just pouring out of the front door," wrote Krankybias. "Thing is they were all the same type of NPC."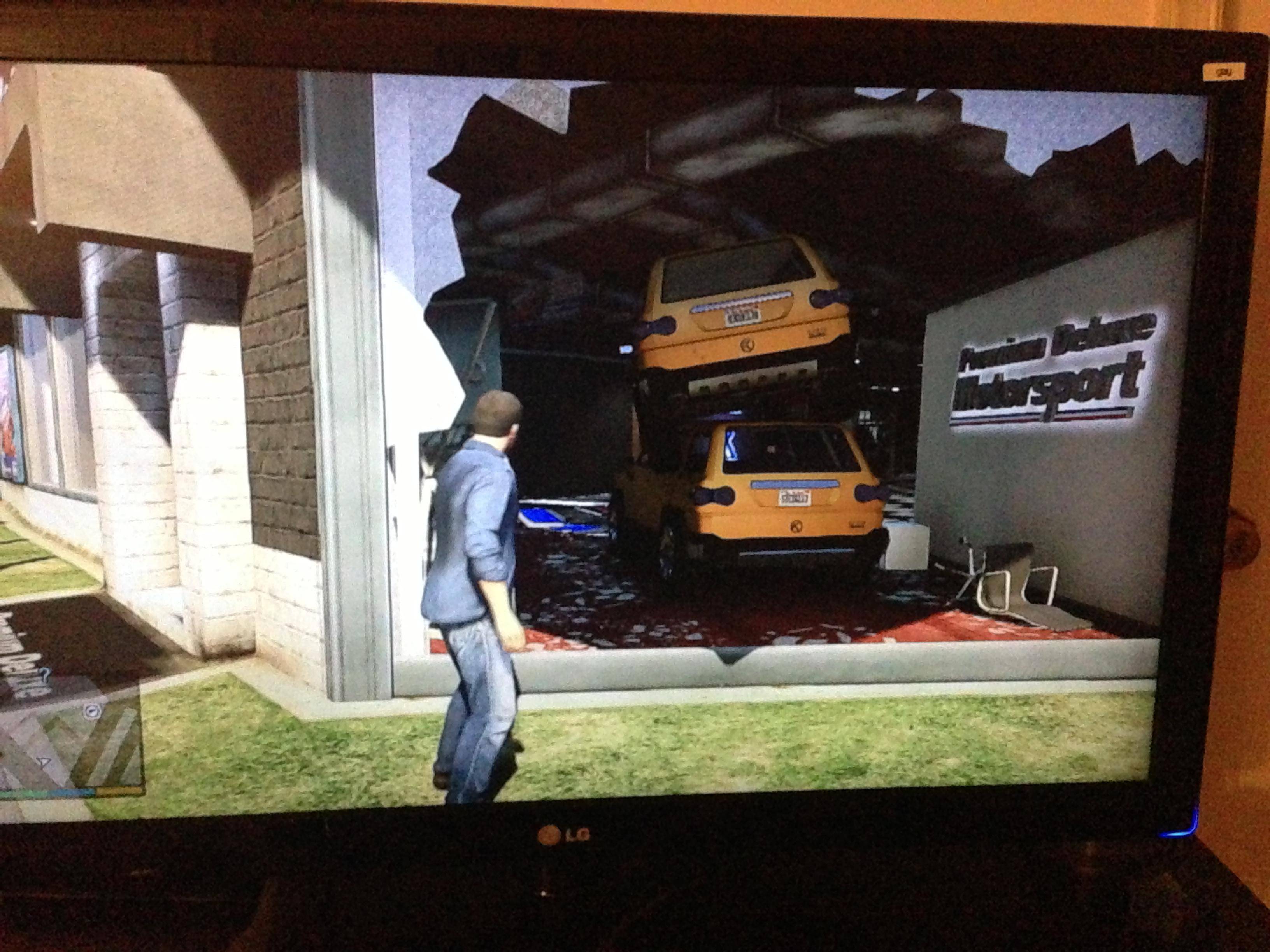 An early mission brought some odd parking at a car showroom, according to Chuttin.
Redditor garfbargle found a way to take a cab ride to a strange place.
As I was playing the mission where you have to fight your way up a very tall building that is under construction I found this glitch. The mission starts with a yellow marker placed at the top of the building with the goal to reach it and take out a target. I figured instead of fighting my way up I would just go grab a helicopter and fly to the top and jump out. I pressed start, placed a waypoint [map marker] at a helicopter location and called for a taxi. As soon as I go in the taxi I [rapidly pressed] A. (Selects the first destination, usually the waypoint if it is placed, then chooses to skip the drive time and load to the location) After I came out of the load screen I was teleported to the yellow mission marker on the top of the building in the taxi! Pretty sweet.
Sadly, no-one has yet found a glitch crazy enough to match the famous swingset in GTA IV. Pressing up against the playground apparatus often launched the player huge distances through the air. 
Given GTA V has only been in players' hands for a few hours, we expect plenty more oddities where those came from. 
Screenshot via ChuckS117/Reddit