Google's wearable computer, Google Glass, looks kind of amazing. The latest preview video hints at a neat feature that will open up new possibilities for photo sharing, video recording, not getting lost, hanging out, and, well, googling. Now the company's letting a few lucky people in on the action, too, with a Twitter hashtag contest.
You'll need to apply if you want to be one of the early few people to get the eyewear. Google wants you to tell it what you would do if you had Glass on Google+ or Twitter, starting your message with the #ifihadglass hashtag. If you're lucky enough to win, you get to fork over $1,500 and pick the glasses up in person in New York, LA., or San Francisco.
Needless to say, there are already a few applications which probably won't make the cut. Here are some of the worst arguments we've seen so far:
Kill all the portmanteau hashtags.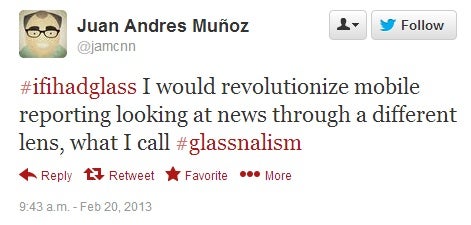 That's if you can actually afford one, unlike these people: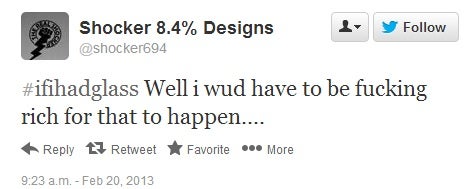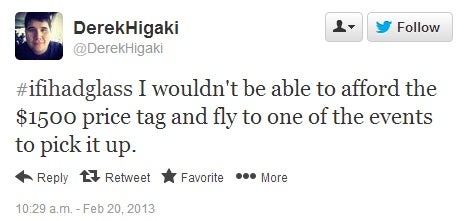 Sure beats the fire juggling in Google's preview video.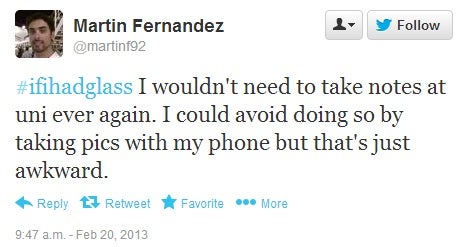 As opposed to capturing things from the point of view of a street light? The coffee you missed?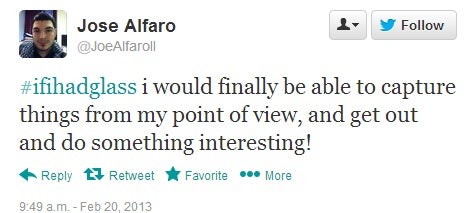 How to change the world, one inane video at a time.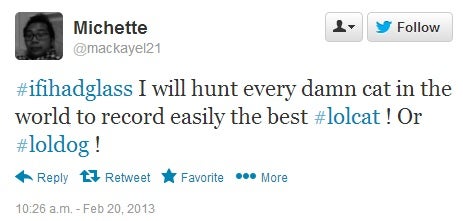 GREAT.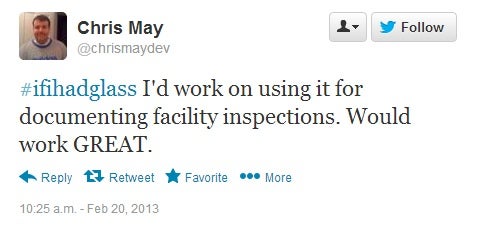 You're not the only one, pal.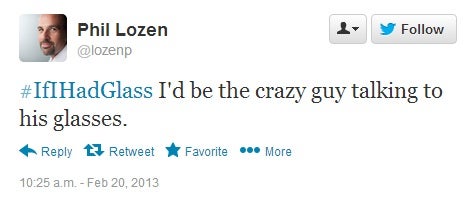 Why would you get lost if it's a journey you undertake every day?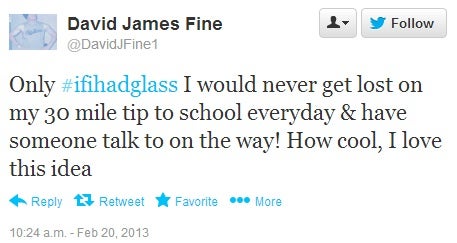 "OK Glass, record this nasal passage."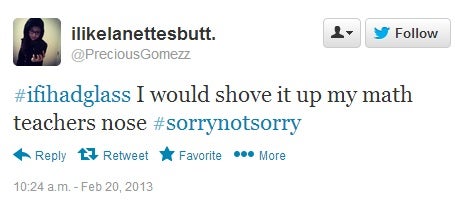 This is how not to jump on a popular hashtag.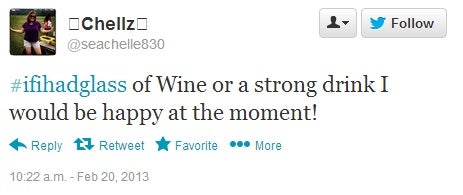 You could also fail to get Glass by using the wrong tag.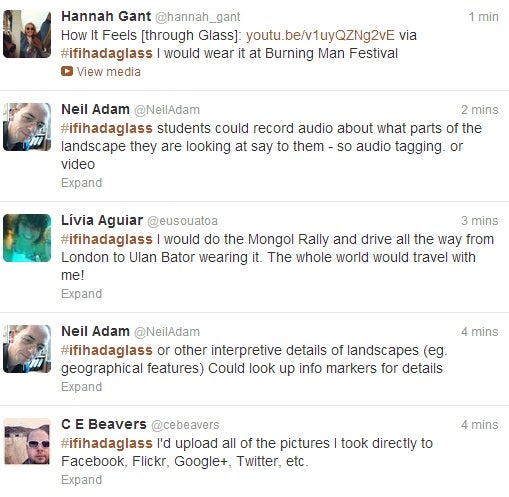 Oh, right, and porn.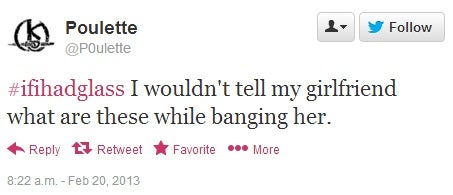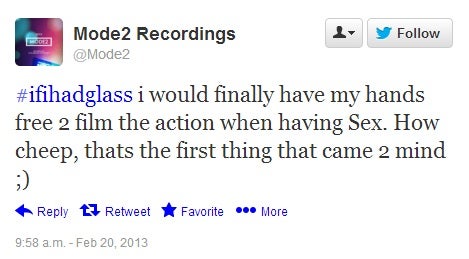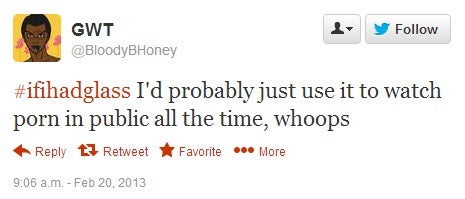 Screenshot via Google