The guys like the game—the teasing, the flirting. That's why they go to Reddit's r/girlsgonebitcoin in the first place. They want to get turned on, and they want it to come slowly, as if the girls on the screen were stripping for them in real life. If they wanted the full monty right away, they could go to one of countless sites hosting video porn around the corner. Most cost nothing to watch.
The guys who go arrive with a pocketful of Bitcoin, an online currency that's beloved in bad places because the cops can't trace it. You can buy yourself a shiny gun or some dope and leave no sign of a paper trail. You're anonymous, which is how everyone—all 700 r/girlsgonebitcoin subscribers—likes it.
Bitcoin's exchange rate with the U.S. dollar works out to roughly one coin per $5, but it's not exactly that simple. Since it's an online currency, you can't use it to buy anything in the real world, which negates the function of most stripping: to make quick, spendable money.
Instead, the girls stripping their clothes at r/girlsgonebitcoin are after that funny money, and they do so by leaving the shortest paper trail possible: They script their Bitcoin addresses in marker across various parts of their bodies. If the subreddit's subscribers like what they see and want to see more, they tip the girls—most of whose faces they'll never clearly see.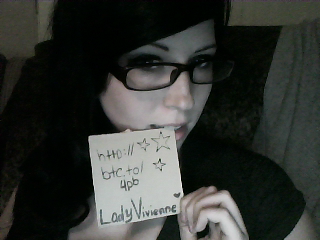 LadyVivienne (pictured right) usually stays anonymous by cropping her head out of pictures or by dropping a photoshopped mask onto her face. A stripper on r/girlsgonebitcoin for a week, she's come to love the namelessness that comes with stripping online.
"You don't have see your client," she wrote to the Daily Dot.
"It helps you feel less degraded. You don't know who it is viewing you. You can just imagine it's *not* some creepy guy in his basement."
LadyVivienne's stripped offline before and said the feeling of posting her pictures on Reddit is very similar to getting on stage. So are her motives. An unemployed, stay-at-home mother from Michigan who turns 22 in June, she came to r/girlsgonebitcoin as a way to make money online—any type of money that she can.
"I'm not sure if I would have gotten started if Bitcoin wasn't involved," she wrote. "If there was a way to get paid directly to paypal that would be nice. But most clients don't like doing that since paypal isn't as reliable as people think. Bitcoin is anonymous with both transactions and clients."
She said there's already a level of competition that exists among the girls on r/girlsgonebitcoin that functions "just like any industry." But what some might not do," she suggested, "others will," as far as requests. Thus, she plays the game with guys, making sure to show a playful picture of her new glasses before moving towards the nipple slip.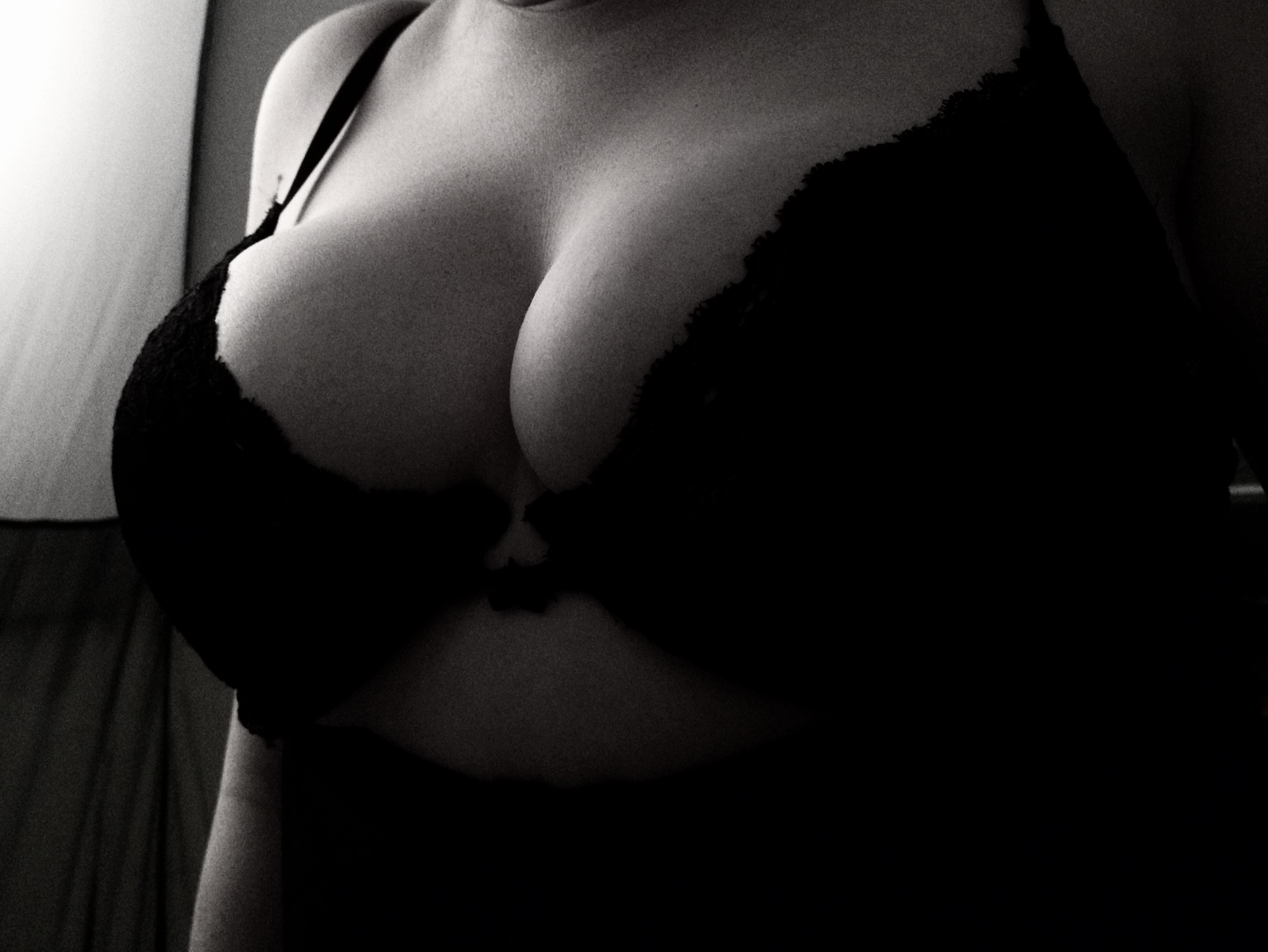 Fellow stripper EnterTheDragonfly (pictured left) operates under similar posting pretenses, catering to her "voluptuous" 'pin up girl' look to determine the course of her photo posting schedule.
"I love lace, leather, glitter, feathers, corsets, and especially push up bras," the twentysomething from the West Coast wrote of her routine, which will either involve a shot with a cropped-out face or enough hair to distort the eyes.
ETD's motives are slightly different from LadyVivienne's, however. Employed with a job that she wouldn't disclose for obvious reasons, she got into online stripping a month ago at the suggestion of her boyfriend, who thought it could be something "silly and fun."
"I have a blast taking photos, I feel sexy, confident and empowered that I can brighten people's day," she wrote.
"Growing up I was very awkward and I was always criticized for my body. I developed early and I always felt like I had to be embarrassed and apologize for my curves. In college I discovered a whole new sense of self. I learned that sexy is not one image or ideal. Now one of my great pleasures is the idea that people are sharing my sexuality with me and appreciating my body."
She's one of many r/girlsgonebitcoin girls who also post pictures on non-bitcoin subreddits.
"I really don't do this for the money," she wrote. "It would be a very inefficient and slow going way of earning any significant amount."
What money she does make goes towards maintaining camera equipment and, somewhat surprisingly, tipping the other girls posting pictures.
"That's one element that many people don't know, that we actually tip each other," she wrote. "I follow what a few other girls are doing, and at least in my experiences, I haven't seen any competition. There's a lot of community support considering how new the subreddit is."
Photo from melbourne3000