This week marks the six-month anniversary of the release date of Frozen, the wintery Disney juggernaut that shattered the mighty box office record held by The Lion King and proved so popular it has yet to leave some theatres. 
Frozen's fandom, likewise, has yet to slow down or thaw out. And now it's ushering in Spring, along with the next 6 months of its wintry fandom, with a week-long celebration of Frozen's oft-overlooked second heroine, Anna.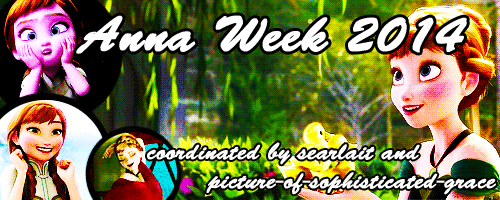 GIF via picture-of-sophisticated-grace/Tumblr
The idea was the brainchild of Tumblr user picture-of-sophisticated-grace, who told the Daily Dot that she wanted to make sure Anna got her fair share of love. Although Anna is the main character of Frozen, her sister Elsa is the one who gets the big musical showstopper, the glamorous looks, and most of the attention.
"I remember when I first came to the fandom, people were putting down Anna because they thought she was too bland and annoying," picture-of-sophisticated-grace told me.
I thought she was so relatable and amazing… I could always relate to Anna more than Elsa. I'm the kind of girl who is hyperactive and sometimes criticized for that. Anna is actually a pretty tragic character when you think about it. Just because she doesn't seem that way doesn't mean that she is any less important than Elsa. 
So I put a post up kinda joking that we should have a week for Anna. There were a lot of positive responses and I got 800 notes on that post. So I decided to put my plan into action.
The fandom took to the idea, and kicked off the week with a flurry of fic, fanvids, giveaways, and lots and lots of fanart.
Like this gorgeous watercolor portrait of Anna by Tumblr user hansotsi…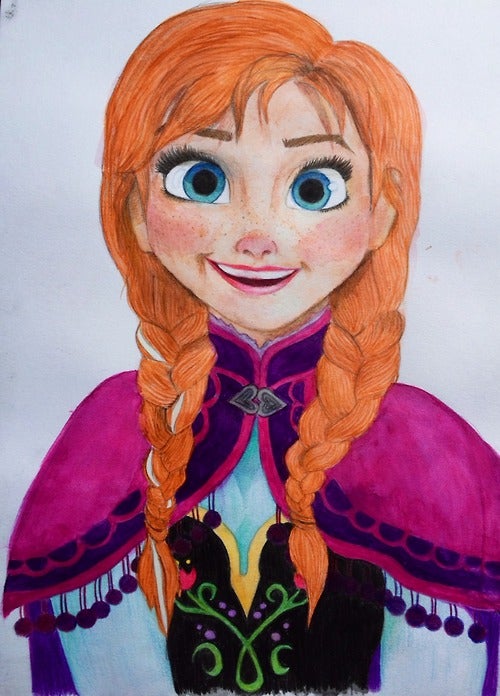 Illustration by hansotsi/Tumblr
… and Tumblr user comickergirl's depiction of a young Anna who's ridden her bike around the hall once too many times: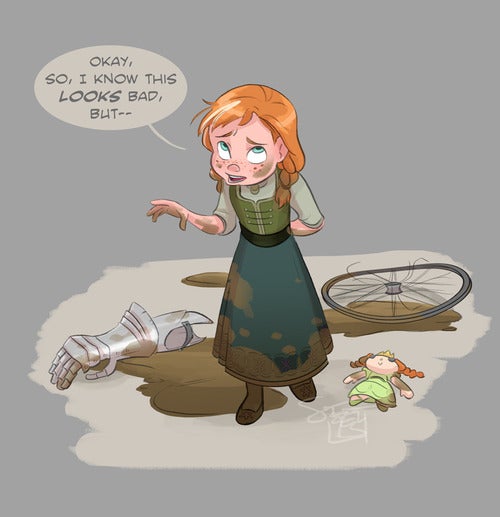 Illustration by comickergirl/Tumblr
In fact, Anna just can't stop getting into trouble this week: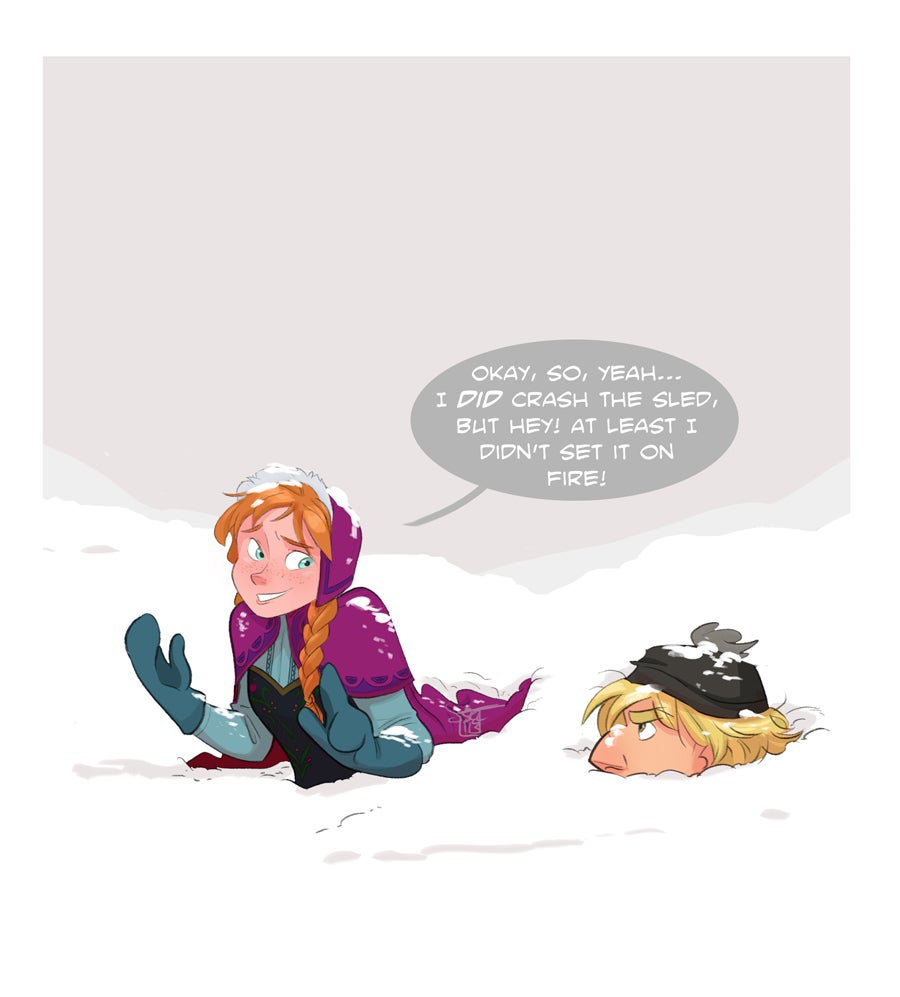 Illustration by comickergirl/Tumblr
There's been plenty of Kristanna (Kristoff/Anna) too, if that's your favorite ship: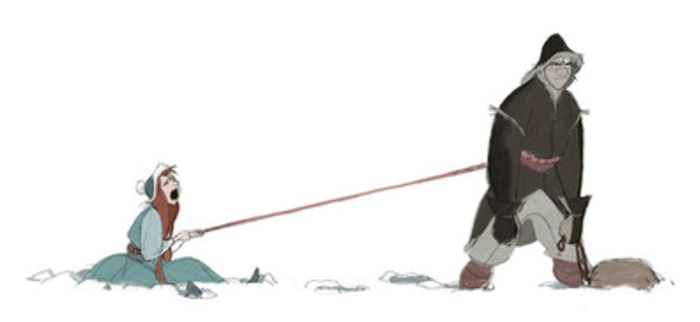 Illustration by picture-of-sophisticated-grace/Tumblr
And some even get a little saucy, like gingerhaole's combination of Anna + Kristoff's shirt + marshmallows: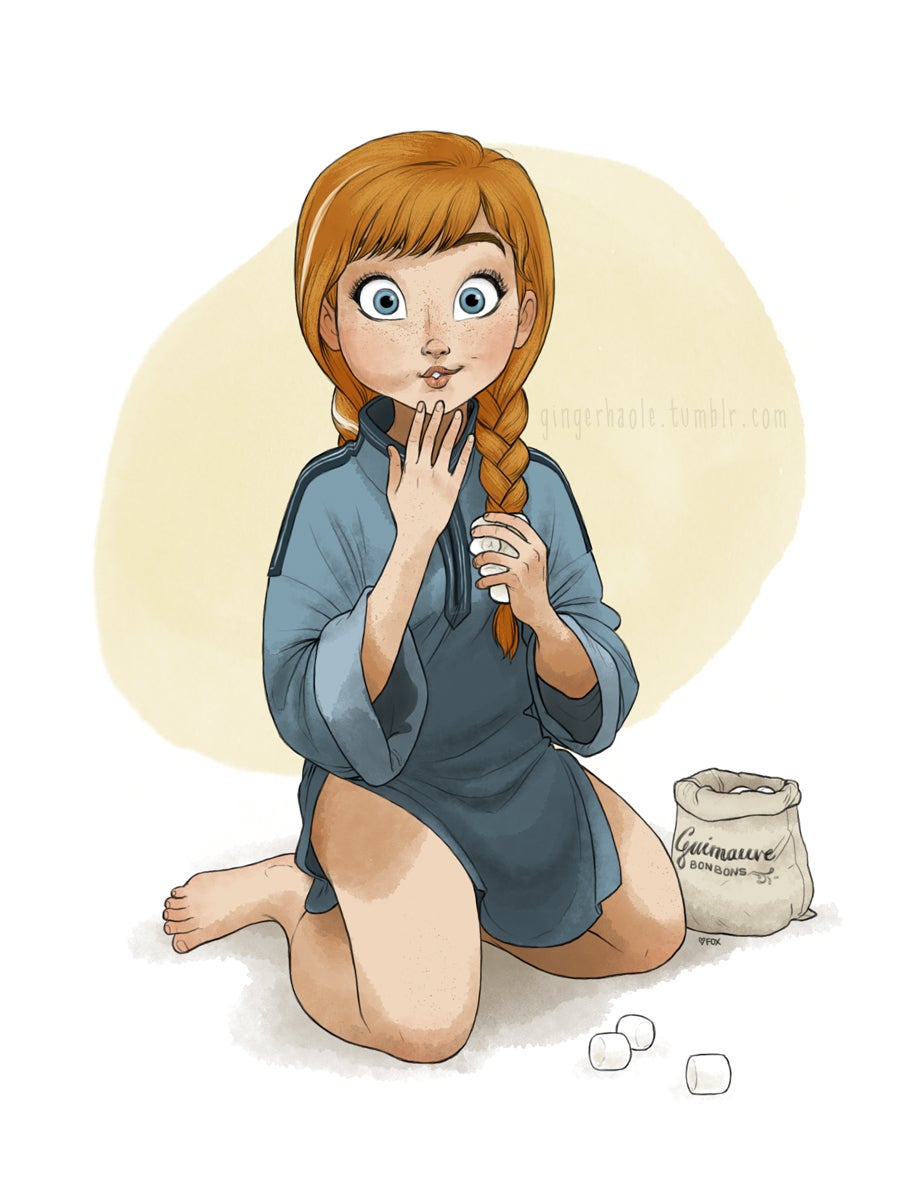 Illustration by gingerhaoele/Tumblr
Some of the art has tugged at our hearts, especially the ones, like lissa-42's, that remind us of Anna's lonely childhood away from her sister: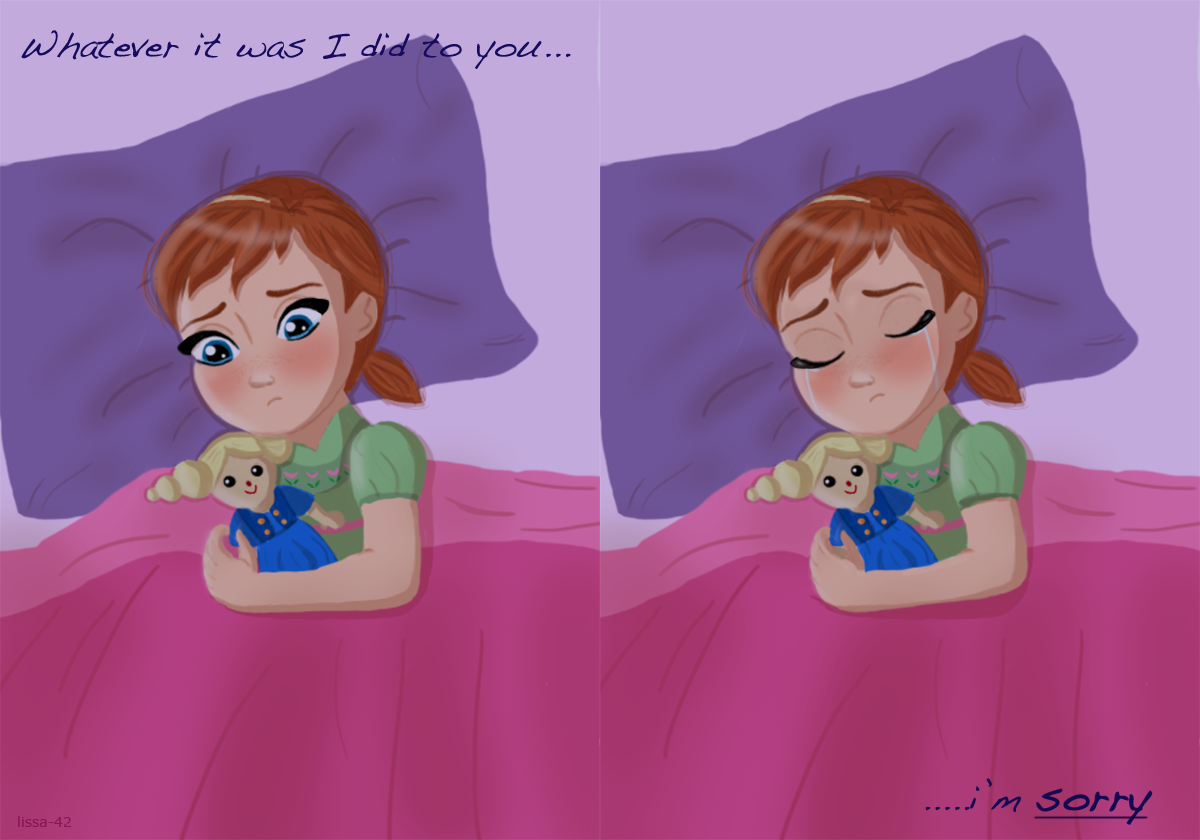 Illustration by lissa-42/Tumblr
But mostly it's all one big circle of love.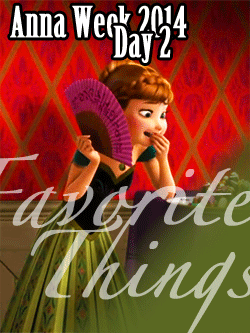 GIF via picture-of-sophisticated-grace / Tumblr
"I am so happy," picture-of-sophisticated-grace told me. "There has been an amazing response."
Enjoy the festivities on Tumblr at the frozenannaweek tag!
Illustration by gingerhaoele/Tumblr