Hey! Who hasn't accidentally walked into one of those sliding glass doors and looked like an idiot? After all, they are clear glass and basically look the same opened or closed.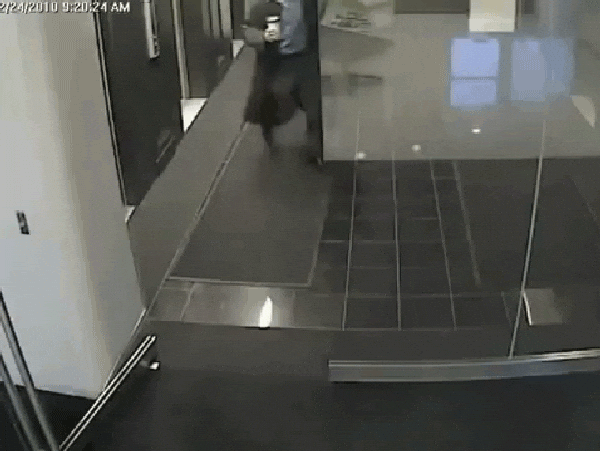 At least you are usually not running at full speed. And it's clear, so you have an excuse.
Then, there's this guy, who ended up beating his friend in a foot race but then losing at life.
https://www.youtube.com/watch?v=n2pqnLi46Mc&feature=youtu.be
Maybe he thought his momentum would carry him through more gracefully, or maybe he just really really wanted to win that race. In that case, that's the kind of dedication that every coach dreams of. Oh man, how depressing would it be if his coach wasn't even watching? Well luckily, it's all caught on video and there's no way his friends aren't going to watch it over and over again.
It's easy to see where things went wrong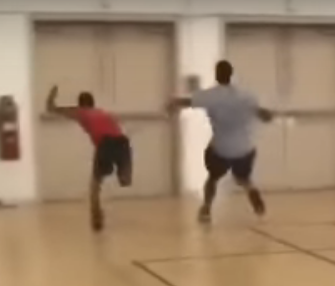 The guy on the right is clearly trying to slow down, while the guy on the left is still going full steam.
Here's the takeaway for the coaching staff. If you're going to keep having these foot races, maybe next time just leave the doors open.