Versatility is a great quality in a successful meme. Formats that have the ability to adapt to any situation or subject matter tend to find great success, especially when they're really easy to use. The "This Folder Is Empty" meme that's blowing up on Reddit this week is a prime example.
The meme is just a computer's file directory with nesting folders that culminate in "this folder is empty." You can use it to say that anything—whether it's successful communist countries or bad songs by Lil Pump—doesn't exist. It's a fun and easy game, and Reddit is getting a lot of use out of it.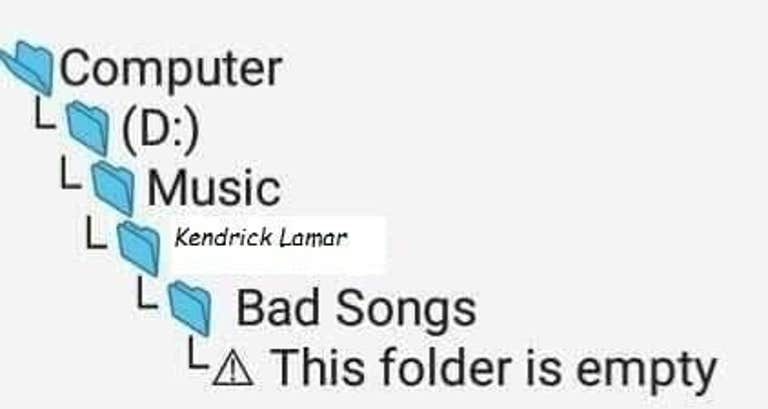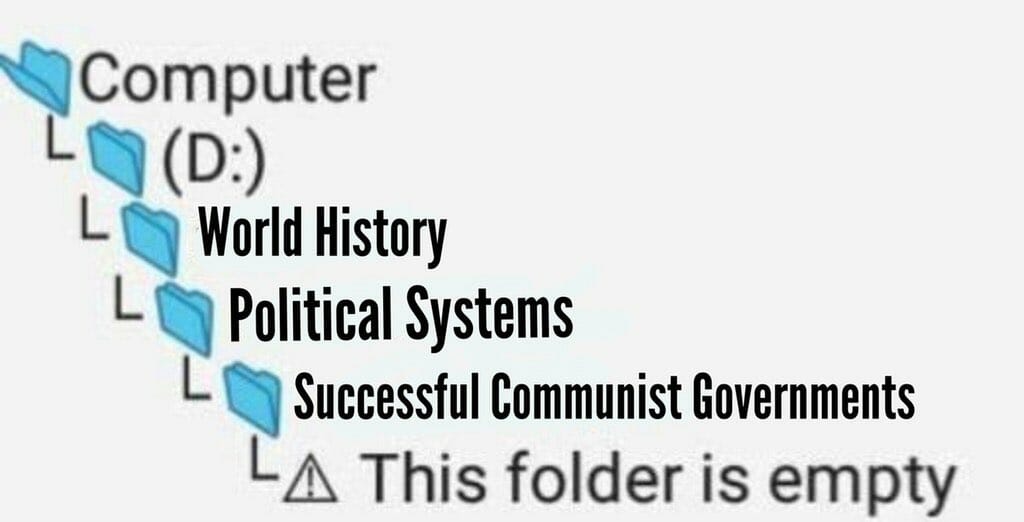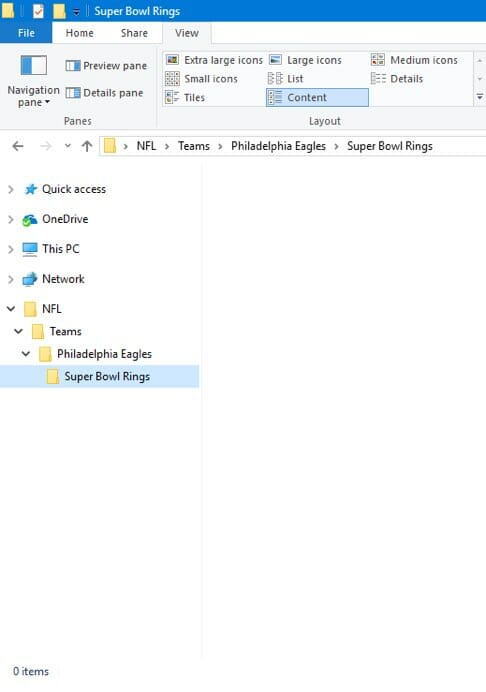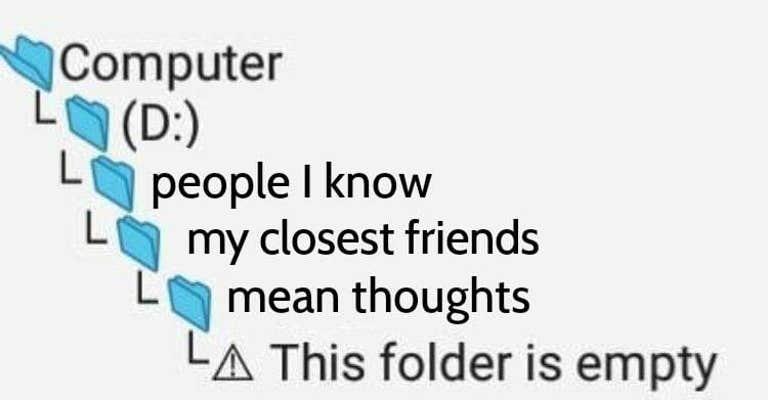 "This folder is empty" has an unusual history. According to Know Your Meme, it first became popular in August, but it disappeared after it was used by the official Denny's Twitter account. Usually, a corporate restaurant chain's exploitation is enough to wipe out a meme's cool factor, but that's not what happened in this case.
📂 people
└📁 non-tippers
└📁 heart
└⚠️ this folder is empty

— Denny's (@DennysDiner) August 31, 2017
Denny's faced some backlash for its tweet, but then the meme laid low until this month when a Facebook page called Liquid Memes seems to have made it cool again:
This week, the empty folder started receiving love on Reddit, with r/memeeconomy speculators pegging it as a worthwhile investment. Now it's being posted in multiple subreddits, especially ones about sports and music. You might even say there are … folders full of examples.
Somehow, against all odds, this meme has come back from the dead.