Rule 34, the most well-known Rule of the Internet, insists that if something exists—a super-popular and suddenly unavailable mobile game, for instance—someone will come along and make a NSFW version. There should be a corollary to that rule for things that rhyme with slang for masturbation.
Flappy Bird was destined to become Fappy Guy, a similarly frustrating and addictive side-scroller that stars the creepy old man from Family Guy. It's also much easier than Flappy Bird.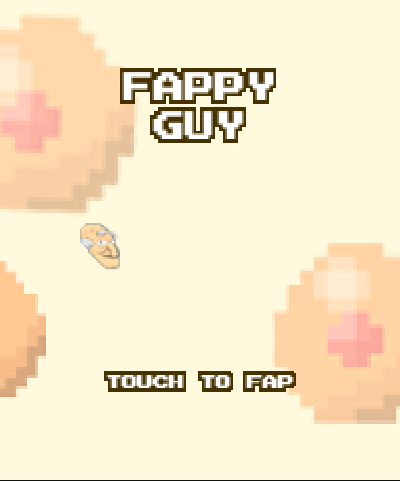 We all saw this coming.
Fappy Bird? RT @mollyfitz: can't wait for the Flappy Bird porn parody

— Cooper Fleishman (@_Cooper) February 11, 2014
For a more safe-for-work flapping experience, try Flappy Doge.
H/T @ryanpbroderick